Interview: Adrien Caron
31st May 2017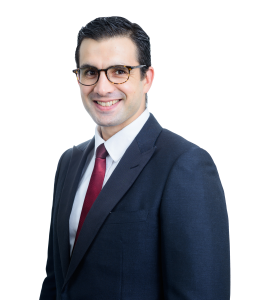 Name: Adrien Caron
Hometown: Paris, France
Job Title: Business Development Manager
Favorite Hangout: I really enjoy walking around Akasaka—there are so many restaurants. I also like Azabudai, just for a nice walk at night with Tokyo Tower nearby.
What is your background?
I've got a sports background. I was involved in a French judo team for seven years when I was a student, and I have a bachelor's degree in performance management. After retiring from judo and moving to Australia in 2007, I worked in the luxury retail industry in B2C and B2B sales. That's where I learned English.
I returned to France in 2009 and started two businesses: One to create tailored sports events for marketing agencies, and the other to create learning and development training systems for the luxury goods industry.
In 2013, I moved to Japan, where I first worked as a consultant helping with market entry and business support. Then, in September 2016, I joined Custom Media as part of the marketing and communications team. It's been a bit of a journey, but I got to experience a lot of things—and I leverage this experience here at the agency.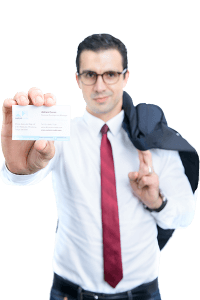 What do you do at Custom Media?
I am a business development manager, part of the client services team. What I do is talk to people who have potential marketing needs. I try to understand their needs and offer solutions that could help them reach their target audience or improve their visibility.
So, I'm a linker in the sense that I first help link clients with their target audience. Within the agency, I'm the link between the client and the creative team, which must produce content based on the elements I give them after a meeting with the client.
What skills do you use at work?
Listening skills and the ability to treat others the way I would expect to be treated. I also need to be able to embrace the hustle-bustle and enjoy a challenge. I'm in between, so I don't focus only on one task. I need to stay up to date, so I spend a lot of time reading articles about marketing and communications to spot trends. Trendspotting is important to be able to appeal to clients.
What inspired you to work in this field?
I think it was a couple of people who are like role models to me and have influenced my vision and approach to business. I like people with an ethical approach to business; they are very inspiring.
What are you looking forward to in 2017?
I'm really trying to craft a good marketing package. Custom Media has been in business for nine years, and has grown in size, reputation, and every aspect of business. And we are very strong in publishing. So, my focus for 2017 is to position Custom Media as the extension of our clients' marketing departments, in the sense that we can offer a good marketing mix. The possibilities for Custom Media are limited only by our imagination.