Meet Custom Media's Staff Writer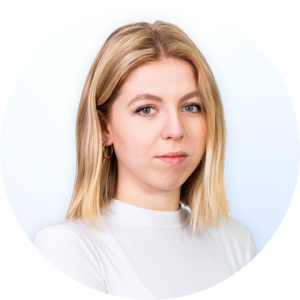 Hometown:
Taunton, England
Job Title:
Staff Writer
Favorite hangout in Japan:
I like to start in Shibuya and make the walk along Cat Street, towards the Harajuku and Omotesando areas. The shopping on that road is great, and there are heaps of trendy cafes and restaurants to stop at along the way.
Tell us about your background:
I was born in Plymouth, England. Growing up my family and I moved around a lot because of my dad's job. When I was 15 we settled down in Taunton, England, where I finished up at school before going on to study fine art at the University of Southampton. While I was studying, my family moved to Tokyo. I visited them so many times, and ended up joining them in 2019 for their third and final year. I started at Custom Media as an intern shortly after arriving, and six months later I transitioned into a full-time position. In August 2019 my family moved back to the UK, and for some crazy reason I went with them. It didn't last long. A mere five months later, in January 2020, I had moved back to Japan on my own and returned to Custom Media!
What do you do at Custom Media?
I write articles for The ACCJ Journal, BCCJ ACUMEN, and The Canadian. Different articles require different procedures—one day I may need to go and interview someone for an advertorial, and the next I could be attending a chamber event. It keeps me on my toes! On top of that I also write content for the many other projects that Custom Media has going on, which can range from blog posts and SNS copy to helping with research projects.
What are the most important skills for your job?
The most obvious one is being able to write well. When writing articles for the magazines, it is important to be able to understand the different varieties of English and adjust to the editorial styles that each magazine uses. When it comes to other projects, I think it is important to be able to understand and listen to what the clients' goals are. Being creative and adapting to what the client needs is crucial.
You work on a pretty broad range of projects. Do you have any favorites?
I enjoy writing feature articles for the magazines the most. Starting with an idea for a story, and then doing research, interviewing people, and using all that information to write a comprehensive and interesting article is really rewarding. My favorite feature article so far was one I wrote for BCCJ ACUMEN about veganism and vegetarianism in Japan.
How do you feel that working at Custom Media has helped you develop as a writer?
My skills as a writer have improved greatly since working at Custom Media, and continue to do so. Working with the editorial team here has helped me understand how to best approach articles, blog posts, SNS copy, and a variety of other tasks with confidence. I also have written about many topics that I have not been exposed to previously, which has challenged me in the best of ways. Above all, I think working with a team of such talented writers and editors with so much industry experience and knowledge provides me with a valuable opportunity to learn as a young professional.
What do you like most about working at Custom Media?
The diverse team at Custom Media is so special. There are people from many different nationalities working at the company who have a broad range of experiences and opinions to learn from, both professionally and personally. I also think this diversity encourages creativity and generates an atmosphere where people can thrive. This is unique—particularly in a place like Japan where working environments can often be on the tougher side. Most importantly, I have met some of the most awesome people here and have made so many life-long friends!