Meet Custom Media's Video Producer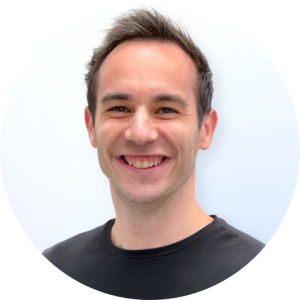 Hometown:
York, UK
Job Title:
Video Producer
Favorite place in Japan:
A place called Shikoku Karst (四国カルスト). It's a range of mountains that runs through the middle of Shikoku with some of the best views I've ever seen, overlooking both Ehime and Kochi prefectures. It feels a bit like the Highlands of Japan and it's a great place to escape and spend a night camping under the stars.
What do you do at Custom Media?
I work with anything related to video. From initial planning and creating storyboards all the way through to setting up the equipment, filming on the day and editing. I enjoy how wide the scope of work is here and it allows me to work on projects from beginning to end, which is really satisfying.
Tell us about your background.
Originally I started out in law and quickly discovered that it wasn't for me, much to the dismay of my parents. I wanted to work in a less traditional and more creative field and I found a break with a digital marketing agency in the UK and never looked back.
How did you get started with producing videos?
When I started traveling I got into photography and eventually videos just naturally followed. It took me an embarrassingly long time to realize that maybe I could combine this with my work in digital marketing but one day I started to make commercials, film events and make simple animations for businesses in Japan and other parts of Asia. The highlight of this was working for a charity in the Philippines, and seeing my work used on national news channels was a real buzz. It took a lot of time and effort, but it rarely felt like work, which is what convinced me to pursue video as a full-time career.
What are some of the recent video trends that have really caught your eye?
More than anything lately, it's the sheer volume of content that's now available. Barriers to making videos are now almost nonexistent and it's great to see so many people experimenting without taking themselves too seriously. Most of all though, the pandemic really helped clever editors to shine and be creative without being able to get out and film. The development of people's skills in programs such as After Effects, Blender, Cinema 3D and Unreal Engine have been amazing to see.
What are the most important things that a video producer needs to bring to their job?
Good communication is vital. It's so easy to get lost in the technical side of things, standing behind a lens or working on an edit. But being able to communicate effectively with your team, clients and everyone else involved on a project really goes a long way. It's something I've been working on since arriving at Custom Media and something I'll probably always be trying to refine.
What has been your favorite project to work on at Custom Media so far?
That's a tough one. Something I love about working here is the wide range of projects we get to work on. Filming at the Virgin Earth Studio for a recent project was particularly special. This involved setting up a professional studio for a green screen presentation that was to be pre-recorded for a live global event. Setting up the studio lights overhead, having a wall-to-wall green screen space, using various new pieces of equipment and working alongside makeup artists, a studio manager and a large team was a nerve-wracking but rewarding experience. However, I'm secretly a fan of the early mornings, weird hours and rushing around with equipment. Just recently we did some filming for Yamathon, a charity race that takes place each year in Tokyo, which involved dashing from A to B, setting up shots, a little bit of acting and ticking off a long list of shots along the way. It was an exercise in planning and executing shots quickly while still maintaining a high level of quality, which emphasized the importance of being well prepared for every scenario. That has definitely been one of the more unique and enjoyable days of filming so far.
What do you most like about working at Custom Media?
The team. I can answer that without any hesitation at all because the team here is great. We all have different roles but work very closely together, bouncing ideas off each other, and I really enjoy seeing the work that everyone produces. Since day one the team here has been very helpful and welcoming and everyone is willing to help share their skills and answer my endless questions. There's a great vibe within the team that I think makes Custom Media a special place to work.