Interview: Yoshiki Tatezaki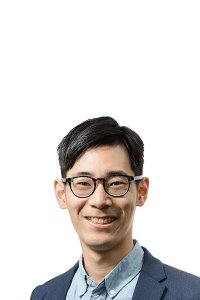 Hometown
Toshima and Chuo Wards, Tokyo
Job title
Project Coordinator
Recommended industry reading
ここらで広告コピーの本当の話をします。by Kazuya Koshimo (The true story about advertising copy)
Favorite hangout in Tokyo
Ikebukuro at night (because I have spent time working there in a British beer bar) and Jimbocho (a great place with many restaurants and cafes)
What is your background?
My bachelor's degree from Chuo University is in Policy Studies. It offers a very broad approach, so I studied a range of subjects including economics, politics, foreign relations, the environment, and culture. The reason for that is to allow students to gain the perspective required for the 21st century. It was fascinating.
I then decided to continue my study at the London School of Economics and Political Science (LSE) with a master's degree in Social and Public Communication.
During my undergraduate degree, I was always interested in people's thinking and behavior. At LSE I did a social experiment for my thesis based on the theory of dialogism. It involved showing two people a map that differs on a number of key points and asking them to communicate using it. I then researched how they solved the resulting problems.
LSE was very international. There were 25 people from all over the world on my course, and I enjoyed being in this environment. When I returned to Tokyo, I wanted to use and improve my English skills further while working as part of a production process. I have always liked being a member of a team: planning and working in collaboration with talented people to make something.
What skills are required for your role?
It's important to be organized, look at things from others' perspective, be a clear communicator, and have patience. In every aspect of the role, it is crucial to make everything as easy as possible for the client. Considering different viewpoints helps everyone in the project management process.
What do you do at Custom Media?
The main part of my role is to set the groundwork for projects so that the designers, editors, and producers can do their work. My colleagues and I then deliver that work to the client. As the bridge between the creative team and the client, I work in both English and Japanese. Although I am primarily a project coordinator, I also work on translation, copywriting, and design-related tasks, which I enjoy. For some time, I have been interested in Japanese copywriting—so I am happy that I have a chance to do this work.
How can Japanese companies succeed globally?
Perhaps the major dilemma for Japanese companies in selling their brand is that they want to keep their identity while presenting it in a global way. However, if they focus on this identity too much, their message may seem very odd in English. I think it's hard for Japanese companies to make the decision to be branded globally. Case studies of globally successful companies from non-native English speaking countries could provide them with workable examples.
Although it's difficult, when I am working in English I try hard to think in English rather than Japanese. Japanese companies also need to do this from time to time, so they need internationally minded people. Japan should also keep the door well open for talent from abroad. Companies definitely need to employ not only bilingual Japanese but also non-Japanese. Japanese people can learn English but not culture, which can be much more easily understood through working with others.
What does the future hold for Japan?
The population is shrinking, with more older people than young. I'm trying to see that positively. For example, the country can become more optimized. As demand continues to fall domestically, Japan will not have to produce as much as before; the emphasis can be on quality rather than quantity.