Interview: Maxine Cheyney
31st August 2017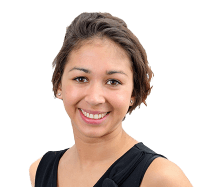 Name:
Maxine Cheyney
Hometown:
Nairobi, Kenya/Mahe, Seychelles/London, United Kingdom
Job Title:
Editor and Writer
Favorite Hangout in Japan:
Onjuku, Chiba Prefecture—I like the beach and I love to surf. I also like the bars in Ebisu, my favorite one is the Bar Trench.
What do you do at Custom Media?
I write stories for the British Chamber of Commerce in Japan's magazine, BCCJ ACUMEN, and the American Chamber of Commerce in Japan's magazine, The Journal. Recently, I was editor-in-chief for a special issue of The Canadian, which we produced for the Canadian Chamber of Commerce in Japan.
In addition, I work on copy for advertising and social media. Basically, I do a lot of writing, a lot of interviews, and attend a lot of events. When needed, I also take on the role of photographer.
Occasionally, I appear in videos as an on-screen presenter for BIJ.TV. Last year, we produced a video for the Shintora Matsuri near Toranomon Hills, in which I presented information about the festival. In April, I participated in the BIJ.TV video Roundtable: Is Womenomics Working?
I like to keep a toe in everything.
Tell us about your background.
I was born and raised in Kenya and the Seychelles. I studied communications and media at Loughborough University in the United Kingdom. We had a huge media center, the biggest in the country at the time. I love talking, so I did a radio show every Friday with two friends. I also edited a section of the university magazine before becoming head of marketing for the publication in my final year.
After I graduated in 2013, I moved straight to London. I started working at a publishing company called The Superyacht Group, which focused on the superyacht industry. I worked as an editorial assistant and assistant editor for the company's four magazines. It was there that I got a taste of not just writing, but also editing, management, and production.
After I left, I worked at one of the largest charities in the United Kingdom: Macmillan Cancer Support. I worked in the editorial department helping to proof information booklets for cancer patients, and communicated with those affected by cancer.
When I arrived in Japan, I started freelancing for BCCJ ACUMEN and lifestyle magazines around Tokyo. At the same time, I got a job with English language school GABA as a teacher, as I have my TEFL qualification. I started working for Custom Media in September 2016.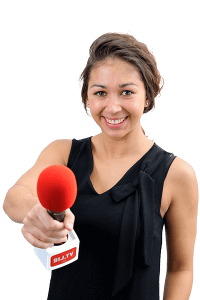 What inspired you to enter this field?
I knew I wanted to be in media because of what I studied at university, but did not know that I wanted to be a journalist. I've always loved writing, and growing up in Kenya I met some incredible people with amazing stories—and there is no better way to share their experiences than through writing. But it is something that you have to keep learning; there are so many different ways to write and so many topics to address.
What has been your favorite project at Custom Media?
It would have to be The Canadian. It was such a great challenge, and I nurtured it from start to finish.
What skills do you need for your job?
As a writer, the most important thing is to be unbiased. I also think it is important to incorporate some character into what you are writing, rather than just churning out stories. Of course, fact checking and credible sources are vital, especially with the evil that is "fake news" making the rounds.
Another important skill is being inquisitive. You can't find or write a story if you don't ask questions. That's probably why I like talking so much.
In terms of editing, the most important thing is to be careful. You must comb through every detail, follow clear style guidelines, and take time on projects.
Are there new challenges you want to take on?
I've just written an article about women who code, and I would quite like to try it myself! One thing I am definitely going to do more often is photography. I would like to learn enough so that people can send me anywhere when photos need to be taken.