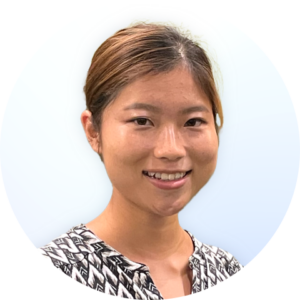 Misaki Wakanabe, a student at Aoyama Gakuin University, interned at Custom Media from May to August 2022. She worked closely with the sales and consulting team during her time with us. Before she left, we spoke to her about her experience.
How did you discover Custom Media and why did you decide to join us?
I first discovered Custom Media on LinkedIn while I was staying in Sydney. I was keen to gain real world, practical experience and I thought an internship at Custom Media was a perfect chance to expand my skills. As I was eager to pursue the opportunity, I asked my friend who used to work at Custom Media what the company was like, and was able to start the internship after a few interviews.
What did you expect from the company?
I hadn't worked at an office before this internship, so I was excited to get a wide range of experiences, from working with international team members in English to handling a variety of client projects. I really appreciated that the team gave me opportunities that were well beyond my expectations.
What projects did you work on?
I had the chance to work on a variety of projects as a digital marketing assistant in the sales team. For example, I did competitor research and keyword suggestions for the team and for clients when they wanted to improve the visibility of their website or launch digital ad campaigns. Also, I worked on translation projects between Japanese and English. On every project, I could get some feedback from team members that I could apply to future projects. This was really valuable to me.
What was your most interesting project?
I really enjoyed each project but researching and making suggestions for clients to launch digital ad campaigns, using my knowledge of SEO, was the most interesting. The other day, I happened to see some ads online that I had been involved with during my internship. It was great to see the practical results of my work.
What were the things that you most enjoyed about working at Custom Media?
I liked working with such a diverse team. It can be hard to find such an international company in Japan. Also, the team was very willing to take on new ideas or listen to my opinions, rather than not taking what I had to say seriously because I was an intern. They were also patient with me even when I didn't have the confidence to speak English in a business situation.
What did you learn working here?
The most important lesson I learned here was that at a digital marketing agency, you need to successfully combine data and creativity. I was mainly working with the sales team, but I also had a chance to work with the studio team. It allowed me to realize that to deliver the right content to the right target, creative ideas and hard data need to go hand in hand.
What's next for you, and what are your long-term goals?
I'm currently in my last year of university so I'll keep studying alongside doing an internship with another marketing company in Tokyo. My long-term goal is to work in marketing overseas.