Interview: Reiko Natsukawa
January 6, 2017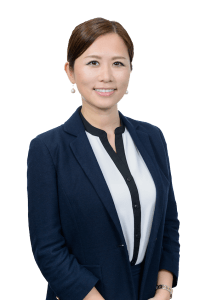 Name: Reiko Natsukawa
Job title: Business Development and Account Manager
Hometown: Tokyo
Favorite hangout: Anywhere in Tokyo. I consider myself a foodie and I enjoy discovering the many good restaurants around Minato-ku with my friends. Sometimes I wish my favorite hangout was the gym though!
What is your background?
My childhood and education were strongly connected to the arts, so you might say I grew up in the art world. My parents worked in art-related occupations, and I attended art-focused schools in the United States. I never imagined that someday I would work in sales.
The first company I joined assigned me to the accounting department. In Japan, it does not matter what you studied at college, you just get assigned a role based on the interview. However, I wanted to stand on my own feet as quickly as possible and wanted to go into sales. I convinced the company to let me transfer to the web department, and this gave me the opportunity to start getting sales training.
I found a job at a property management company when I was 24, and that was my first sales job. From this, I was also able to develop a great network, which would be useful in the future.
After working in property management, I moved into the automotive and finance industries. However, I was looking for somewhere that would give me a fair work–life balance—this is when I was introduced to Custom Media.
What do you do at Custom Media?
As a business development and account manager at Custom Media, about 95% of my workload involves attracting new clients and the rest is working with existing ones. Listening, thinking and consulting are the most important skills when meeting clients, as you have to find out their needs and suggest solutions for any kind of media. In print, I represent the official magazines of Tokyo American Club (INTOUCH), the American Chamber of Commerce in Japan (The Journal), the British Chamber of Commerce in Japan (BCCJ ACUMEN), as well as Housing Japan (real estate broker), and Connoisseur (Conrad Tokyo hotel). Beyond print, I offer my clients bespoke online advertisements and videos, and conduct intensive market research to reach the right clients at the right time. I also spend time creating successful sales strategies and annual plans, as well as communicating with designers and editors so I can deliver the best possible advertisements.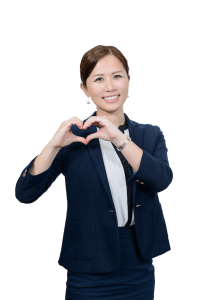 What skills do you use at work?
I love interacting with people in multicultural environments. I do this on a daily basis with a broad range of clients and at the office with my wonderful team members. Living in the US for seven years really helped me develop an open mind and accept different ideas and ways of thinking. This is helpful for both the client and me.
The fact that I like hospitality and art helps with the kind of work that we do at Custom Media. When I'm talking to clients, and they don't know what image to use—or something similar—I listen to their needs so I know how to advise them. I try to understand what's in the client's mind first, and help with brainstorming, because everyone has their own style. I enjoy the consulting period most because I can also use my eye for design to support clients.
With my 13-year background in sales, knowledge of the market and network in different industries comes in handy. It means I can also provide the client with access to the audience they want.
What are some of the challenges and opportunities in your role?
Custom Media is a great international environment. I'm the only woman and Japanese speaker on my team, so it requires almost perfect communication skills. Time management is the first thing I think about every morning, because I need to work effectively and efficiently. Constant market research outside the office is required to connect with clients. The great thing about market research is always finding something new, which really excites me.
What drives your work?
I'm driven by positive feedback from appreciative clients and my friendly and supportive colleagues. When hard work has paid off, I feel great; that motivates me to keep working harder. I also like being able to help clients reach their target audience, because it's not all about making money—it's also that my sale results in something tangible.
I enjoy finding something that will work for the client in the long term and make them happy.