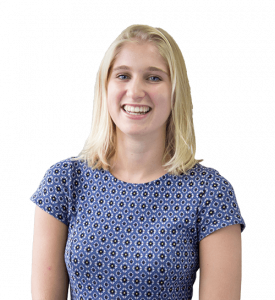 Francesca "Chekka" Madden, from the UK, interned at Custom Media from October to December 2017, working closely with the editorial and video departments. She shares her thoughts on the intern experience.
What were your expectations?
I had worked abroad before, but only in English-speaking countries. It was also my first time living in Japan, and I had a limited understanding of Japanese business culture. So, I wasn't sure what to expect entering a Tokyo-based bilingual company.
As an intern, I hoped that I would be of some value to the company overall, so I was very proud to see that what I was writing and working on was actually being published both in magazines and on websites. 
What were the first day and week like?
First days are always a bit confusing. Minutes after arriving, I was standing up in front of the whole office introducing myself at the meeting that kicks off each week. But I quickly learned that the Custom Media team is a friendly and welcoming group, and seemed used to the arrival of new interns.
I was given tasks and responsibilities straight away, which was great as I felt I had something useful to do. During my first few weeks, everyone's guidance when assigning tasks was really helpful. They took time to explain how to use specific programs to complete these tasks, and this was beneficial over the course of the three months as these became my routine responsibilities.
What were the best projects you worked on?
I really enjoyed the diversity of topics I was able to research and write about. One day, I would be researching real estate industry trends for 2018. The next, I was writing an article about investing in cheese.
As well as the editorial part of my internship, I also helped out with photography and film production, which meant I got to go along on some fun trips. A particular favorite was filming a promotional video for the Tokyo Convention and Visitors Bureau at Ishikawa Brewery and Tokyo Sushi Academy, where we were able to enjoy delicious sushi after the shoot.
What were the funny, bad, and great moments?
In the run-up to Christmas, I decided to wear my Christmas jumper to work. It is not only covered in multi-colored baubles, but also sings carols when you press a button sewn into it. I thought it might be fairly amusing to wear and play it—maybe once or twice—to bring some festive cheer to the office. But as word got around, the requests kept coming. I ended up having to play it over and over again throughout the day which, while funny, became highly repetitive and annoying. This was actually a funny, bad, and great moment all at the same time!
How could the intern program be improved?
I think the intern program at Custom Media works well. There are always new interns coming and going, providing an interesting and constantly changing mix of people in the office. I liked how interns carry out lots of different tasks individually, but occasionally get to work on projects together.
Would you now consider a career in media?
Gaining an insight into the media industry was definitely an interesting and valuable experience. I learned a lot about—and developed my own personal skills in—content creation and media communications, and I enjoyed being part of a really creative team.
What are your next steps?
I am currently on a gap year, so, following the internship, I was straight off to Australia to travel with some friends.
Overall, what did you learn?
Working in a bilingual office in Tokyo was such a great opportunity and experience. I think the combination of such internationally diverse employees in a highly creative atmosphere makes for a really unique office environment.
While I was mainly working with the editorial team, I was also able to help out with and experience different roles in the office, which I found interesting. I enjoyed the variety of tasks I was given, including event coverage, interviewing, researching, writing articles and blogs, producing film and photography, and posting social media, for both the company's own publications and for their clients.
I feel I learned a lot of useful and transferable skills during my time at Custom Media, which I hope to carry to future employment. It was an extremely valuable overall experience.