The intern experience
October 20, 2016
Jonathan Berglund, from Sweden, interned at Custom Media from August to September 2016, working closely with the Business Development team. Here he shares his thoughts on the intern experience at Custom Media.
How did you learn about Custom Media and the possibility of an internship here?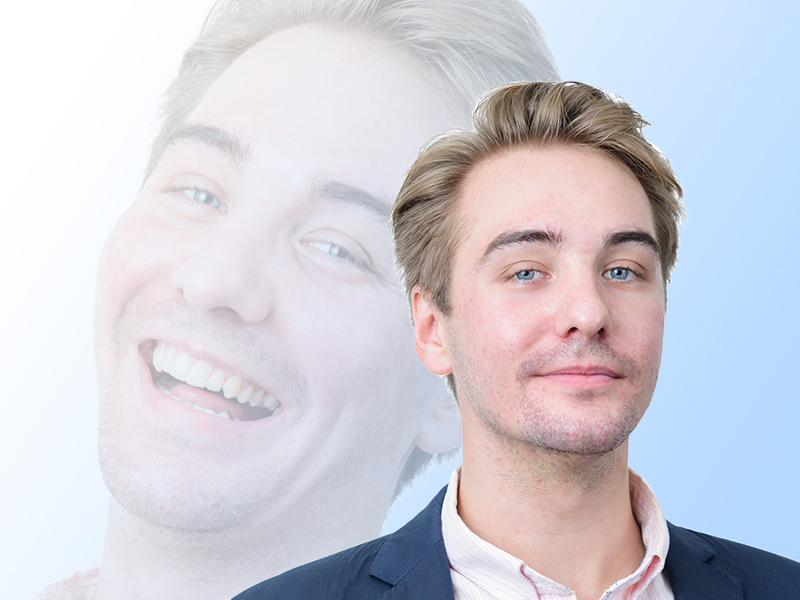 I first heard of Custom Media two summers ago while staying in a share house. There was also a British guy living there who was doing an internship at Custom Media and seemed to really enjoy it. I was in Tokyo for a university gap year studying Japanese, so I didn't pay much attention to it. But at the beginning of this year I contacted him and asked for the details about his old internship. He then introduced me to the Client Services Director, and after a Skype interview my plan for the summer was decided.
What work experience have you gained at Custom Media?
I did my internship as a researcher for the business development team, but I have had the chance to do several things around the office during my time at the company. I have participated in long-term projects, helped out at events and restructured the business tools for the business development team. So I have gained a lot of experience, both in terms of how a project-based marketing agency works, but also the work culture at a bilingual company in Tokyo.
On a daily basis I also helped out with answering the phone, which might seem banal, but has made me, as a non-native English speaker, practice my phone etiquette, both in English and Japanese. Also, creating and working with quarterly and half-year sales reports has helped with my knowledge of Excel.
What did you like most about your experience? What would you change about it?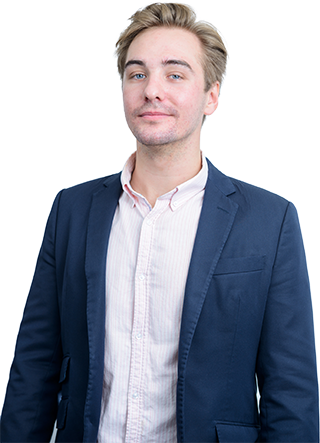 It might be a classic answer, but it is surely the overall experience itself—participating and being a part of the business culture. I got the feeling that Custom Media is a well-balanced fusion of a European company in a Japanese work environment. What also impressed me was the distinct difference between being at and out of work with colleagues. Between office hours it was strictly professional, of course, with jokes when it was appropriate, but from entering in the morning until finishing for the day, the focus was always on reaching the goal. In contrast to that, when the work day was over, being able to hang out with everyone, on the same level, really surprised me in a good way.
Were your own expectations for the job met?
Before starting I did not expect to make a great difference at the office—it would have been naïve for me to think I would. What I did hope for, though, was that what I completed would in some way benefit the company; that my work would not just be collected in an archive folder to be saved for nobody to ever look at. Contrary to this, I really feel that what I accomplished not only gave me valuable experience, but was also of value for Custom Media.
How would you describe the workplace environment as a new employee at Custom Media?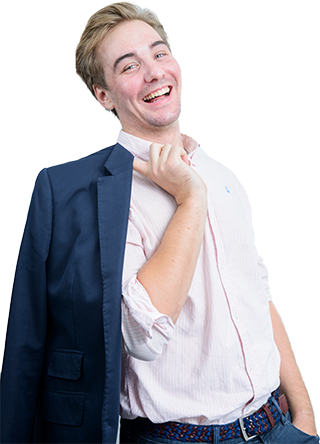 It shows that the staff are used to meeting new people. I felt that it did not take long to feel part of the group. As an employee I think that's the biggest advantage of a relatively small firm—it opens up the possibility of getting to know everybody on a more personal level.
If you had a friend looking for a job, would you recommend us?
Yes, definitely–both for the quality of the work that gets produced by Custom Media, and the friendly environment.
Lastly, who should intern at Custom Media?
As long as you are open minded, prepared to put some extra effort in to learning new things and meeting people, and are interested in marketing, you will fit in perfectly.