Meet Custom Media's Graphic Designer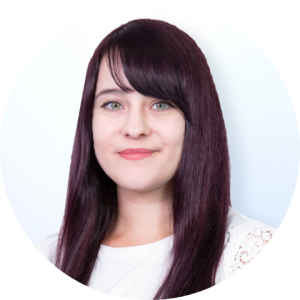 Hometown:
La Louvière, Belgium
Job Title:
Graphic Designer
What is your favorite place in Japan?
Kinshicho, in Sumida-ku. This area is great for hanging out—there are many restaurants and shopping malls. And as I live nearby, this is the first place I'll go if I have a craving for any kind of food.
Tell us about your background.
Before coming to Japan, I spent all my life in La Louvière, a small city in Belgium you've probably never heard of. I studied graphic and design communication in Belgium, and my main specialization was print, especially magazines and books, but I also studied some web design.
Since I was a child, I have had a deep interest in Japan. At university, I was selected to participate in a workshop at Kindai University in Osaka. During that workshop, I created a commemorative art book that paid tribute to the victims of the Great East Japan Earthquake and Tsunami of March 11, 2011. The workshop was really a positive experience for me—I made a lot of friends and my only desire was to come back to Japan one day.
After graduating from university, I worked at a design studio for about six months to save money to buy a plane ticket to Japan. After a few months studying Japanese and doing internships at Japanese companies, I found my job at Custom Media.
What do you do at Custom Media?
As a graphic designer at CM, I work on print projects—such as magazines, brochures, and logos—and digital ones, including website mockups, visuals for SNS, and banner ads. I work closely with the creative and editorial team at Custom Media to develop a variety of appealing designs. Aside from client projects, one of my main tasks at Custom Media is to create web and social media visuals for our digital marketplace platform, GoConnect.
What are the most important skills that a graphic designer needs to bring to their job?
I would say curiosity, observation and desire to learn! I need to be methodical and organized to properly understand clients' needs and translate them into a visual form.
The design area is not something that is set in stone—it is constantly evolving. If you are not curious about what is happening around you, keeping up with the latest trends, or even being aware of the latest updates to your Adobe software, it might be difficult to find inspiration and create successful designs.
What are some of the developing trends that you find most interesting in your field?
For print and web design, a trend that always fascinates me is minimalism. The principle of minimalist design is to remove superfluous elements in your design to keep only the essential—less is more. This trend is quite popular now in web design. Another interesting trend that goes with minimalism is flat design, or two-dimensional design, which is now quite standard in web design but is still very effective thanks to its clean and fresh look.
What projects have been the most rewarding for you at Custom Media?
It is difficult to choose as there have been many! I really enjoyed working on layouts for The ACCJ Journal, and I also enjoy creating visual content for GoConnect. More recently I worked on the Word Zen website, and it offered me the opportunity to broaden my skills. It was really refreshing to collaborate with the web team and to learn more about web design and user experience.
What do you like most about working at Custom Media?
From the day I started—almost three years ago—up to now, I have had the opportunity to collaborate with both international and Japanese clients and work with an amazing creative team of professionals who have helped me learn and develop my skills.