Meet Custom Media's UI/UX Designer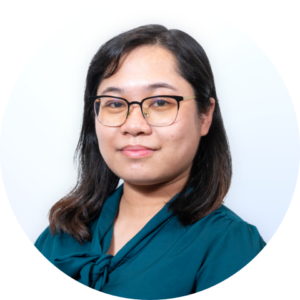 Hometown:
Cebu, the Philippines
Job Title:
UI/UX Designer
Favorite place in Japan:
Sapporo! It's got fairly long and harsh winters, but the weather from spring to fall is absolutely wonderful. It's also a good mix of the urban experience and natural surroundings. Beautiful all year round, it's my home away from home.
What do you do at Custom Media?
I currently work on everything front-end when it comes to web design. I take the design created for the client, and then I proceed with bringing that design to life and making it functional. I quite enjoy the variety of projects that I am able to work on—for example working on in-house projects and then moving on to projects for non-profit organizations (NPOs) next.
Tell us about your background.
I originally did graphic design for a traditional Japanese company, but ended up being encouraged to try my hand at digital design, its more interactive cousin. That sparked my interest in learning more about working with digital interfaces, the interactivity and user experiences they can and should be providing.
How did you get started in UI/UX design?
I majored in advertising arts and have always been into design and the arts. I used to focus on graphic design and illustration during and after college. Some time after relocating to Japan, I ended up using my basic knowledge of HTML and CSS, and gradually started shifting to web design and development. Now I apply the design fundamentals and skills I've learned thus far to digital disciplines such as UI [user interface]/UX [user experience].
What are the most important skills that you need to bring to your work as a UI/UX designer?
Curiosity and the ability to collaborate with other team members. As UI and UX are both fairly new fields, one won't always have the answers to everything. So, I believe it's important to be curious enough to dig deeper into the problems presented, ask insightful questions, and listen to other people's opinions and impressions. Maintaining a sense of curiosity helps in a field that's constantly evolving and changing.
What are some of the most interesting trends in your field that you've been noticing recently?
I especially like the continuing rise of using 3D elements in UI and UX, especially with the introduction of virtual reality and augmented reality technologies. It just adds that extra level of depth in mobile and web products that makes interaction even more immersive and interesting.
What projects have you enjoyed working on the most?
One thing that drew me to Custom Media was the opportunity to be able to work on projects for NPOs. I find working for these organizations especially fulfilling, as they serve communities in need and aid in promoting good causes.
What do you appreciate most about working at Custom Media?
Just being able to work with an incredibly diverse team that's made up of people from different backgrounds and varied experience. I find that this kind of environment is conducive to interesting conversations and constant learning.