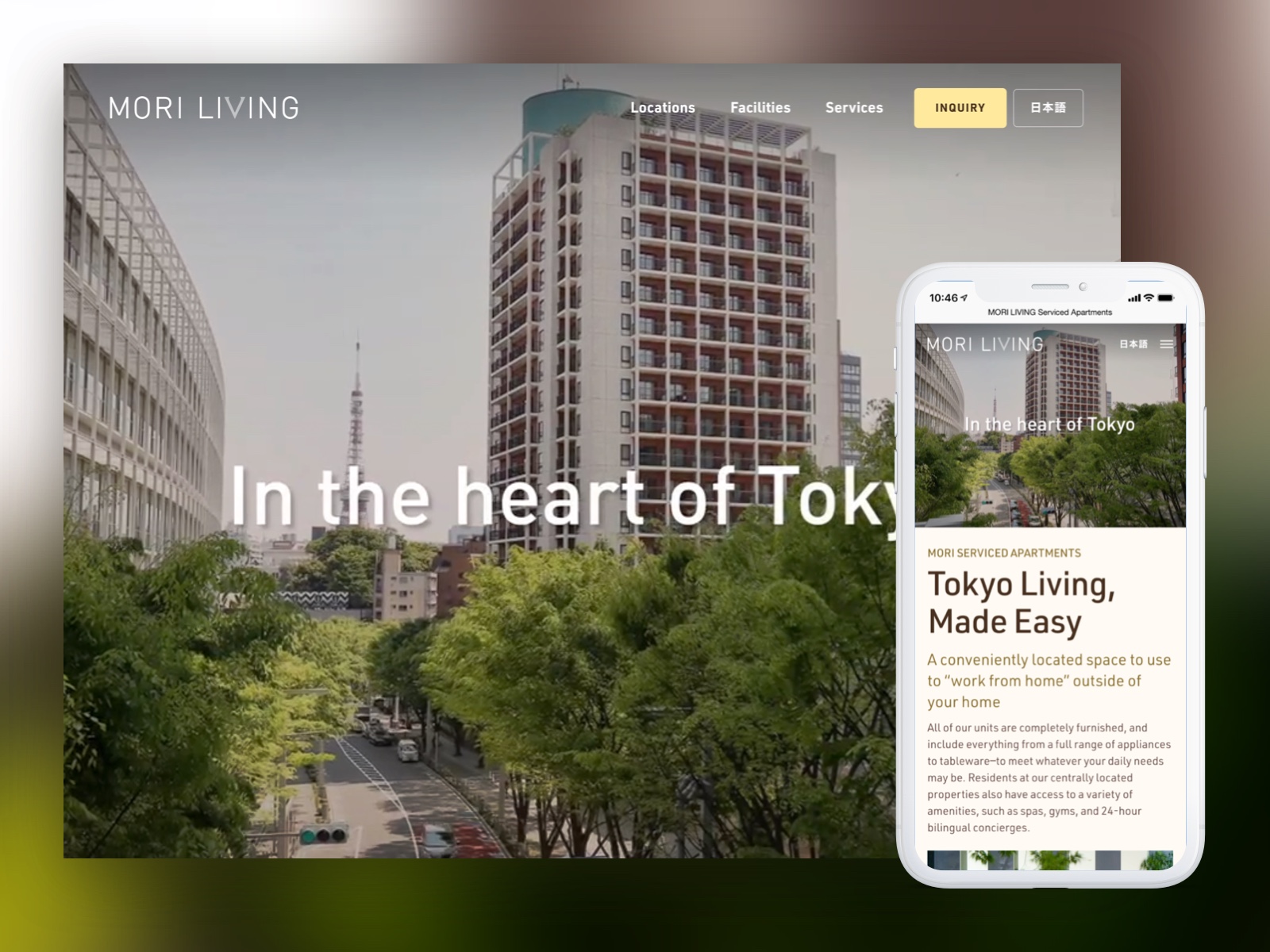 MORI LIVING Serviced Apartments
Creating an eye-catching online presence for the real estate leader
MORI LIVING is a Mori Building Co., Ltd. brand of residences, with several properties around Tokyo. Custom Media has worked with Mori Building on a wide variety of projects, and when they were looking to develop an attractive landing page that highlighted their serviced apartments, they came to us.
We consulted closely with Mori Building to find out exactly what message they wanted to communicate. They were aiming to appeal to Tokyo's international residents who were seeking furnished apartments, and people who want to rent a separate space to use as a convenient and comfortable work-from-home location.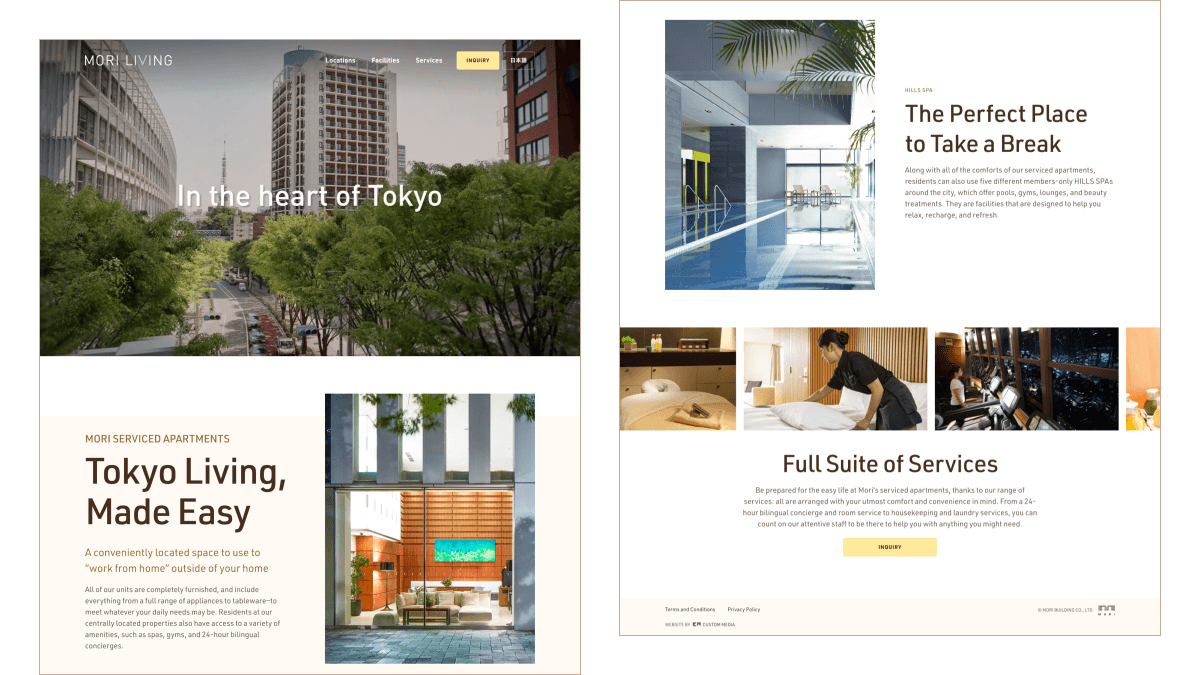 The concept of the site was elegant, easy to understand, and welcoming to Tokyo's international community. Thanks to our familiarity with the client's overall branding guidelines, we were able to create a landing page that was visually appealing and easy to navigate.
We are very pleased with the visually immersive and easy-to-navigate website that Custom Media created for us. We have a longtime relationship with Custom Media, so we trust they would understand our needs quickly and correctly. They delivered the final product on time even though we gave a lot of feedback to respond to within a tight production schedule. It's always helpful to have such a team to rely on for any digital marketing assistance.
The top of the landing page features an engaging video that shows some of the most appealing aspects of MORI LIVING serviced apartments. And in developing the site, we created a transition effect when users hover over buttons on the landing page that mirrors the transition styles in the video.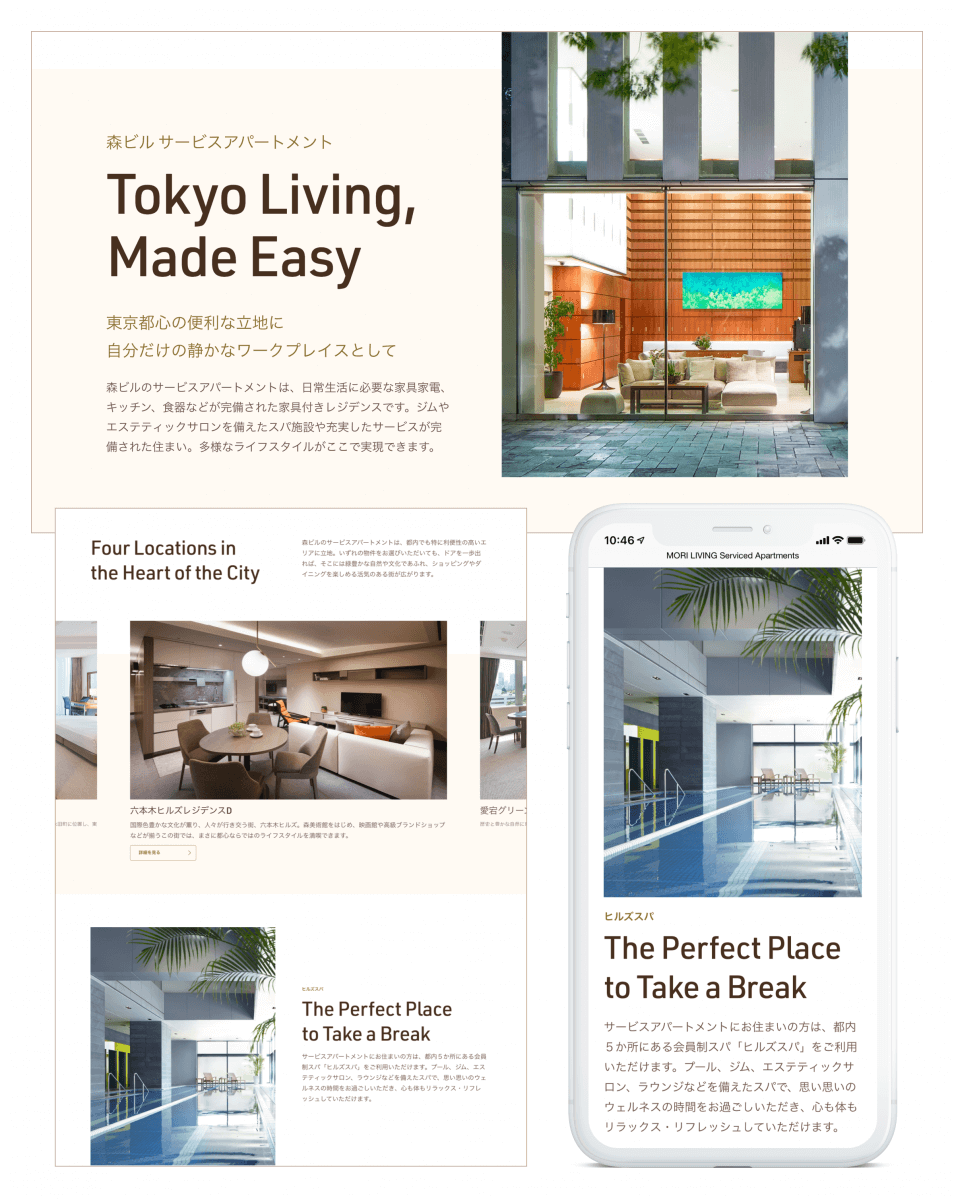 To match the visual elements, the copy on the landing page clearly and succinctly expressed the varied appeal of the serviced apartments—in English and Japanese—making it easy for visitors to quickly discover the benefits of the serviced apartments. Although the schedule for the project was tight, we handled the necessary rounds of feedback quickly and delivered the landing page to Mori Building on time, within budget, and to their complete satisfaction.