Find Your Corporate Identity

Many think branding is just a combination of shapes, colors, and words. But your brand is more than simply a logo and tagline. It's your company's personality.
Think of it as a person. Just as your own personality—the way you present yourself, the way you speak, and the way you think—are selling points for Brand You, the same goes for your company. This is your promise to customers and it shapes how you are viewed both inside and outside your office.
Robert Heldt, president and co-founder of Tokyo-based digital communications agency Custom Media, has worked with various companies, brands and industries. "A common misconception is when companies fail to recognise that their brand is actually a promise to their customer."
As you begin your branding journey, remember that it is crucial to just listen. Although your natural reaction may be to prepare a reply that supports your own position, learning to see things from someone else's point of view will help you create a winning brand. You must be able to transform what others think, see, and feel into visual, verbal, and written communication.
There are four key areas to assess when forming—or reforming—your brand:
Core values
Brand persona
Target audience
Messaging
What do you believe in?
Sit down with your team and find out whether anyone knows your core values. Do you have any? Are they consistent among your team members? If the answer is no, then it's important to define these before beginning the branding process.
Ask yourself what your company stands for, what you value most, what your customers need, and what solutions you offer. Once you have answered those questions, you will be off to a good start.
Who are you?
Brand personality is a little trickier to figure out and requires deep, critical thinking. How do you want customers to feel?
Get your team members to shout out a few words that come to mind when they think of the company. Do those words represent what you want to convey?
Think about it this way. Swedish artist Viktor Hertz has created a selection of insightful and entertaining logos that reflect what he really thinks of different brands.
If you think your company has this perception issue, then it's time to rethink your message.
A SWOT—or strength, weaknesses, opportunities, and threats—analysis is never a bad call. This will help you figure out where you want your brand personality to take you, and where you are in relation to that goal.
Gone are the days when creative marketing could help you control the message you want potential customers to hear or think about your brand.
Who do you want to speak to?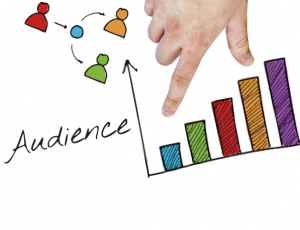 Properly identifying your target audience requires market research. Are you sure you know the demographics of your main customers? Who are your investors or partners? Who else do you want to reach?
It's also important to remember that your team members and colleagues are your audiences, too. They are the people who disseminate your message, product, or service. And your audience is now more involved and aware than ever before.
"Gone are the days when creative marketing could help you control the message you want potential customers to hear or think about your brand," said Heldt. "Today's rapid pace of digital and social media brings the consumer into the conversation faster than many people think. You need to be thoroughly prepared for that."
What is your voice?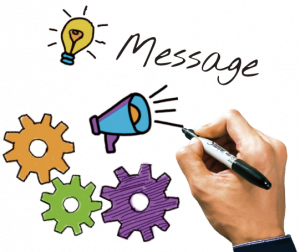 Figuring out your message is the final step before creation. This is the culmination of all your internal and external research—you should have found your voice by this point. Use this as the basis of communications so your presence on social media platforms, your website, and all marketing collateral have a consistent top message that represents your brand in the best possible light.
Hire professionals to do this and you'll benefit from out-of-the-box thinking. For a brand-new life, contact Custom Media's diverse team of multi-talented English and Japanese speaking experts.
Contact us for a free consultation by emailing inquiries@custom-media.com.