Custom Media holds the first CM Executive Breakfast Series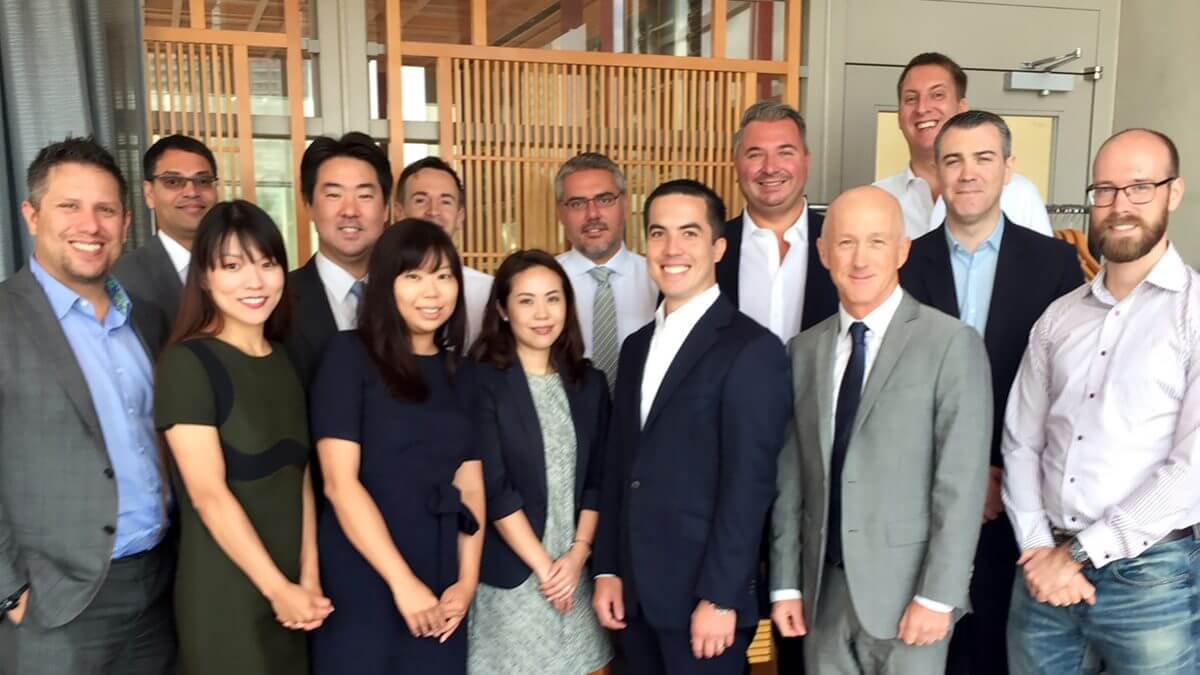 Custom Media recently hosted its first event in the new CM Executive Breakfast Series. These informative mini-seminars feature senior leaders from various industries speaking on a diverse variety of topics. On September 12, we inaugurated the series with "Social Media for Recruitment."
As a well-established content creation and communications company, we manage social media channels for an increasing number of large businesses, as well as our own. Megumi Okazaki, our head of project management, opened the event with a presentation on the social media landscape in Japan.
Highlighting trends—including age ranges and active users—on a variety of platforms, Okazaki showed how social media use in Japan differs widely from that in other countries. LINE and Twitter, for example, are the most widely used platforms in Japan by most age groups, while Instagram and Facebook dominate globally.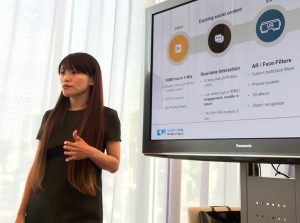 Okazaki delved into the way that people use the different social media platforms. Each platform caters to a certain type of sharing—Facebook tends toward news, promotions and, more recently, survival confirmation; Twitter and Instagram are more for self-branding, opinions and image sharing.
LINE and Twitter are the most widely used platforms in Japan
by most age groups, while Instagram and Facebook dominate globally.
LinkedIn is not considered a social media platform, but rather a professional social network. It provides users with a public approach to connecting and liaising with potential employers and employees, and contacts within their own industries. Users can share articles, opinions and even their own work with other LinkedIn users.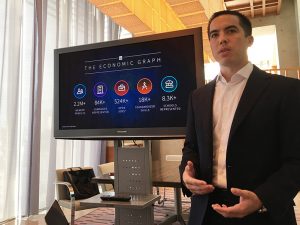 Kyle Nagao, senior regional account manager at LinkedIn, was invited to talk on how recruitment companies can benefit from LinkedIn, and how it plans to develop in Japan. A group of recruitment executives based in Japan also attended the event.
Speaking about how LinkedIn can improve recruitment in Japan, Nagao encouraged industry professionals to use the platform to engage with potential clients. As well as being subtle, it allows clients to communicate in a more relaxed way, making the exchange between recruitment professionals and target applicants more natural. It also provides a larger pool of opportunities for both recruitment professionals and those being recruited. While the number of people using LinkedIn in Japan is smaller than in most countries, it is clear that the more it grows, the more recruitment strategies in Japan will change.
One topic that came up in the lively discussion that followed the presentations was the difficulty involved in establishing company-wide social media guidelines and communicating them effectively, while still creating authentic social media content. This can be a daunting task for company executives, and many agreed that an ideal solution is to hire an agency that specializes in social media, which can offer thorough analysis, proven expertise, and professional implementation.
The CM Executive Breakfast Series will go on to provide insightful and important events discussing different sectors of business with executives at leading companies—all over a delicious and hearty breakfast! Watch out soon for the next one in the series.
To learn more about how Custom Media can help you meet your social media needs, contact us at: inquiries@custom-media.com