Custom Media Moves to CIC Tokyo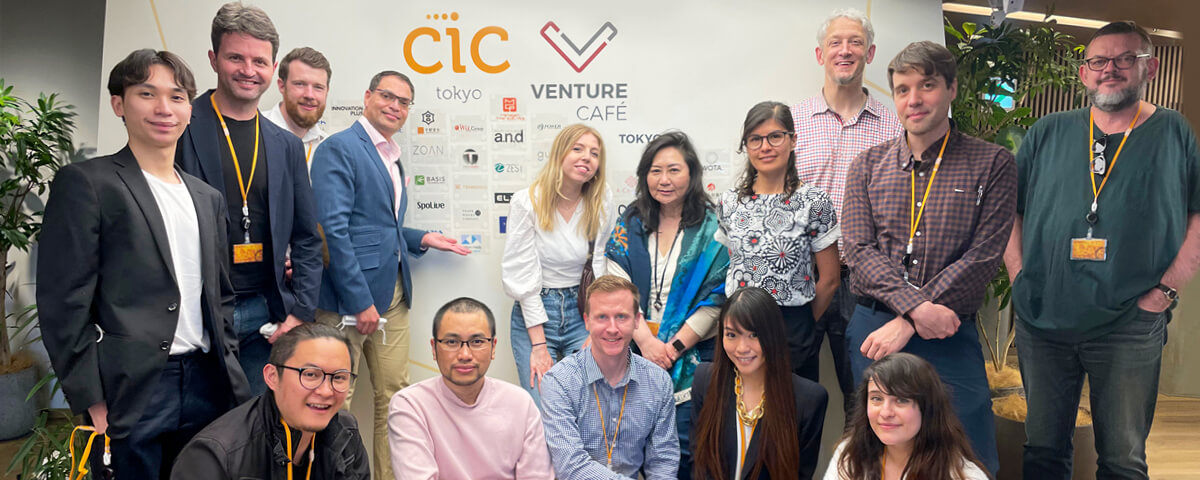 Great thinkers such as Albert Einstein, Bill Gates and Stephen Hawking often praised the human ability to adapt, and the new normal has shown that effectively responding to change is crucial. Custom Media has adapted quickly and skillfully by moving to exciting new premises.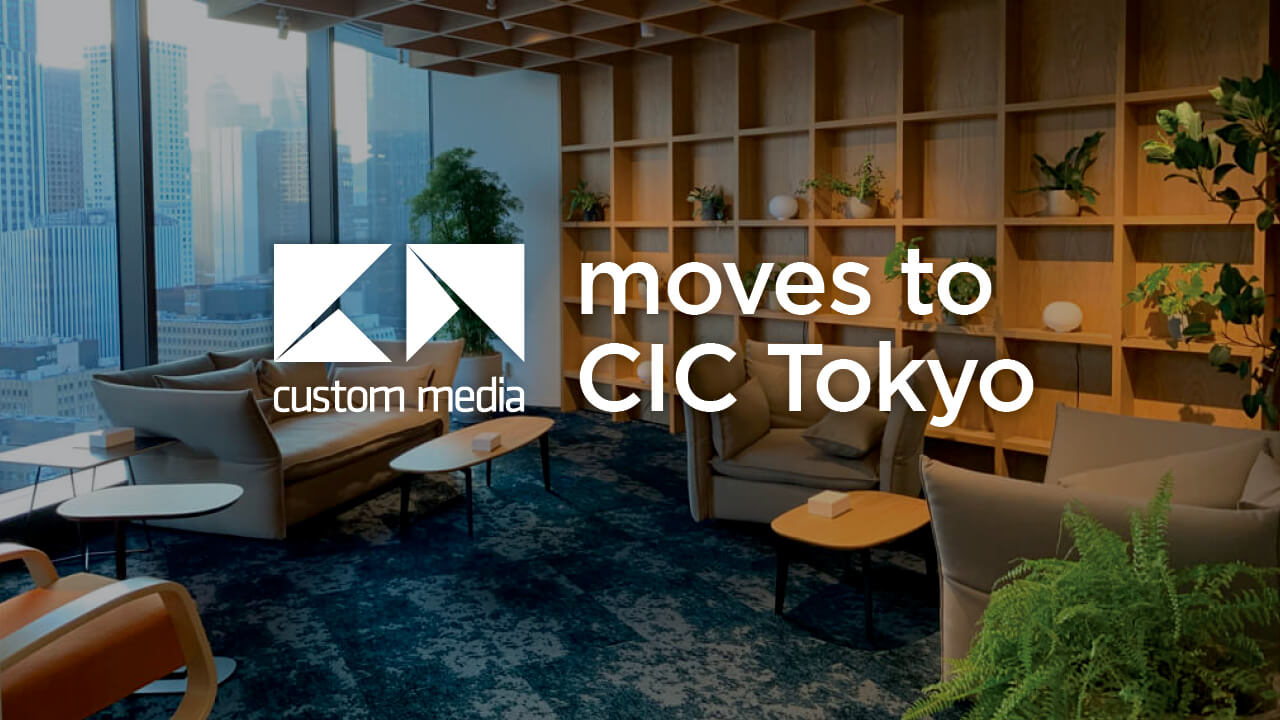 In the wake of the Covid-19 outbreak, Custom Media shifted primarily to working from home. We soon realized that we could achieve our goals and continue to offer excellent service without always being in the office. Thanks to a wide array of digital tools, we've continued innovating and thriving—and even launched our award-winning digital marketplace, GoConnect.
In response to what we've learned since March 2020, after more than seven years at our location in Azabudai, Custom Media is moving on April 1 to a private office at Cambridge Innovation Center Tokyo (CIC Tokyo), a cutting-edge co-working space for creatives and entrepreneurs in the Toranomon Hills Business Tower.
Our private office with spectacular city views also features a communal kitchen with free drinks and snacks, inspirational meeting rooms, spectacular event space, and special areas for massage, yoga, meditation, sports, games, relaxing, socializing, networking, sleeping, baby care—and you can even take a shower.
Joining the CIC Tokyo community marks a great step in Custom Media's future.
Headquartered in Cambridge, Mass., CIC is known as a hub for startups, entrepreneurs and expanding businesses, and has locations in nine cities around the world. While CIC Tokyo opened just last year, it is already recognized as a nexus of forward-thinking startups and entrepreneurs. Located on the 15th and 16th floors of the imposing Toranomon Hills Business Tower, CIC Tokyo has the space, staff and facilities to accommodate up to 300 companies, and is dedicated to creating a friendly community that will help startups and established organizations thrive and expand.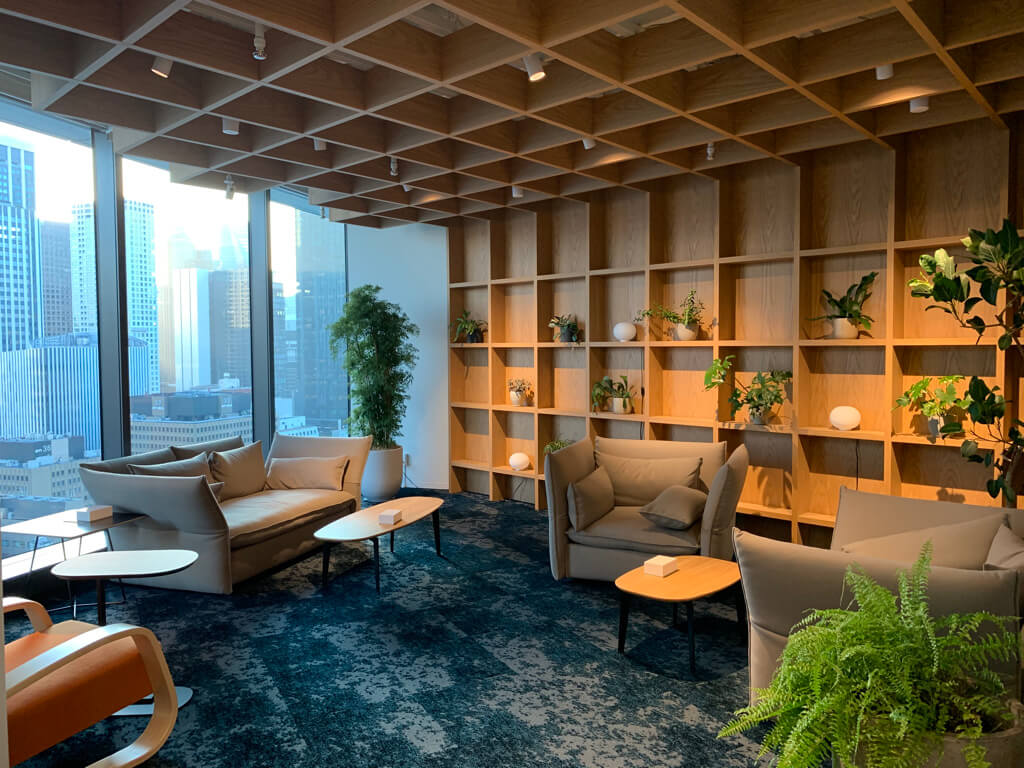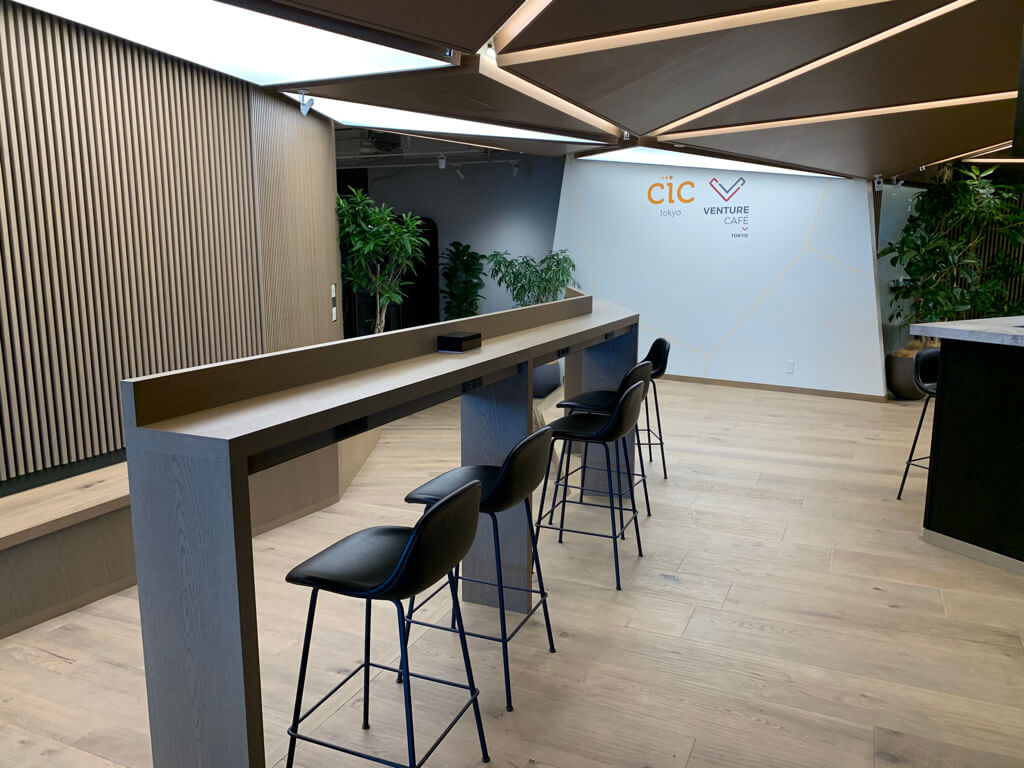 In addition to partnering with Mori Building to co-create an innovation ecosystem, CIC Tokyo is collaborating with companies in a wide range of areas, including staffing and talent search, energy and the environment, sports technology, life sciences and wellness. CIC Tokyo hosts regular events that foster this sense of community, including the Thursday Gathering, run by CIC Tokyo's sister organization, Venture Café Tokyo.
For Custom Media, it's a perfect fit. We're always looking for new ways to provide clients with solutions that go beyond the expected. And not only will CIC Tokyo allow us to continue to foster a hybrid work environment that is a key part of how companies around the world are doing business, the dynamic environment will allow us to build synergies with a diverse range of like-minded individuals and organizations. A core group of the Custom Media team will be at the office regularly, while other team members will visit throughout the week.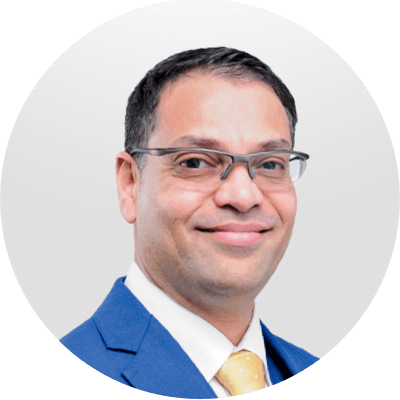 Robert Heldt, CEO and co-founder of Custom Media, is enthusiastic about the move. "Joining the CIC Tokyo community marks a great step in Custom Media's future," he said. "We're certain that the opportunities to collaborate with a variety of creative companies and entrepreneurs will help us reach even greater heights in the months and years to come."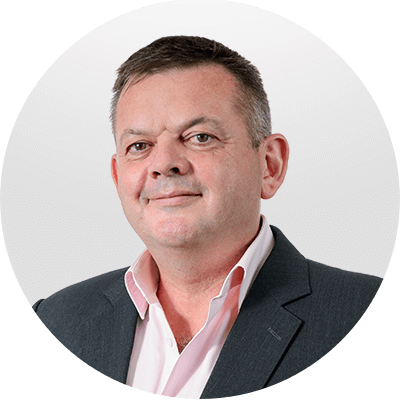 Simon Farrell, publisher and co-founder of Custom Media, said: "The new facilities are a tremendous morale-boosting upgrade to our working environment. We're excited about how this space will encourage and support our hard-working and innovative team to find new ways to achieve the mission that we set for ourselves when we founded the company."
Everyone at Custom Media is eagerly looking forward to welcoming our friends, partners, colleagues, other stakeholders, and clients new and old to our exciting new space—and the start of a promising new era for our company. Please drop by and say hello!