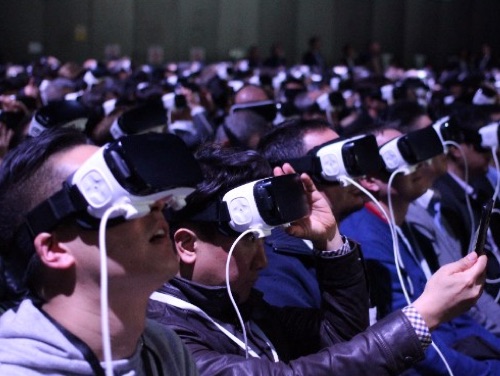 Is experiential marketing the future?
The latest promotional technique making a splash, and it may shape the next five years of marketing for creative companies of all sizes.
Ever heard of experiential marketing? If not, it's time you did. This is the latest promotional technique making a splash, and it may shape the next five years of marketing for creative companies of all sizes. It also suggests a shift away from the more traditional marketing channels, such as broadcast or print.
What is experiential marketing?
Essentially it is the promotion of a product or brand through consumer engagement. These activities tend to take place at events such as trade shows and conventions, through pop-up shops and street marketing, and in all cases consumer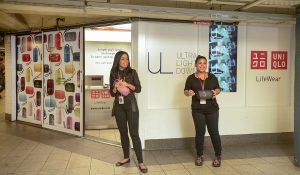 participation is fundamental. Online tools such as blogs and webcasts may also be used.
Social media plays a significant role in experiential marketing, but it is up to the consumer rather than the business to spread word through these platforms. Companies rely on consumers not only to participate at the events, but to share their experiences through Facebook, Twitter, Instagram, Snapchat, other platforms. This largely involves the use of hashtags and geotags in posts, and these tie-ins should be clearly established by the company as part of the initial promotion.
In this way, participating consumers become brand ambassadors. This is essential to overcoming today's marketing challenges. Consumers now have the ability to avoid online advertisements. According to the 2017 Adblock Report from PageFair Limited, a company that helps advertisers recoup lost revenue, 11 percent of global internet users have installed ad blocking software. And, an AdAge survey found that 89 percent of those say that they mute ads to improve their online experience. These findings highlight how consumers are increasingly unreceptive to traditional techniques. A new approach is needed.
How do you know if it's working?
The main problem with experiential marketing is that measuring success is difficult. Such metrics are especially important with these marketing methods as they tend to be costly. Of course, the lack of clear measurability is not unique to experiential marketing; the results of many marketing techniques are difficult to quantify.
One way to get the measure of things is through feedback from surveys. There are also ways of determining immediate success, such as counting attendees at events or analyzing social media posts afterwards. When it comes to measuring the overall and long-term success of a campaign—and whether the benefits are worth the cost—there is certainly room for improvement. But, according to a consumer survey report by Event Marketing Institute, 65 percent of brands that use experiential marketing say it correlates positively with their sales.
Who uses experiential marketing?
Large and small businesses are beginning to invest more in the methodology, particularly in the technology sector where there has been a notable trend of increased marketing budgets.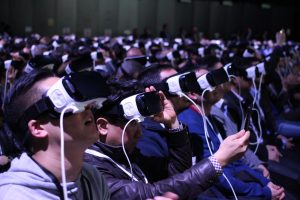 Samsung, a South Korean global conglomerate, has said that experiential marketing is the way forward, and in February 2016 opened a showroom in New York City's meat-packing district called Samsung 837. This technological playground stages events that focus on lifestyle interests such as art, fashion, food, and music, and offer potential customers the chance to engage with and experience Samsung's latest products—seeing firsthand how the devices enrich those special moments in life. Visitors are encouraged to share their experiences through social media.
Virtual reality (VR) goes hand in hand with experiential marketing, and Samsung has taken advantage of this by showcasing their VR technology at many events, attracting a lot of media attention.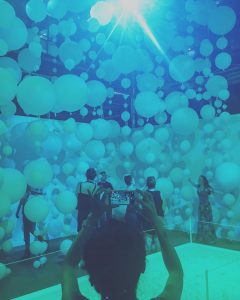 Similarly, Refinery29 is renowned for its successes with experiential marketing. Every year, this US digital media company that focuses on young women transforms a warehouse into 29 separate areas—creating what they call 29Rooms—where they host a number of events. Designers can rent one of the 29 rooms to use as their own space for promoting their brand and work through art, culture, and technology. This specifically targets Instagram users, as consumers are incentivized to post pictures using the various hashtags provided. The idea reflects the brands wish of "many contributors."
The future is experiential
It seems that, going forward, experiential marketing will dominate—especially for hi-tech and creative brands. Marketing will be more about exposing audiences to experiences that transform them into brand ambassadors, and encouraging them to post about these experiences on social media.