It Takes a Village: Taito Ward helps creatives grow
July 6, 2017
By Michael Pfeffer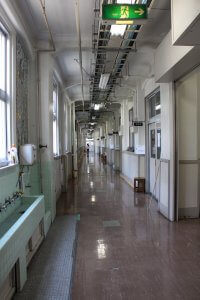 From the outside, the Taito Designers Village building, located on a side street in a bustling part of Tokyo, appears to be a place for young children. Walking through the hallways of this former elementary school, nobody would guess that it houses the offices of a dozen or so young design entrepreneurs.
Taito Ward created Designers Village to encourage forward thinking in a very traditional and aging Japanese fashion-related business district. It offers subsidized, affordable office space—and added support and advice—to young design entrepreneurs who have a concrete business plan. After three years, the designers "graduate" and move on to continue their business elsewhere, which the Taito government hopes will be within the ward.
Custom Media met with one of these creatives, Haruka Shinji, an illustrator and graphic designer in her second year at Designers Village.
Haruka moved with her family to South Korea when she was four, but spent most of her childhood and high school years in Shanghai, China. She also attended university in the United Kingdom before returning to Japan seven years ago.
Her interest in illustration began at a very young age, when she created handmade booklets for her classmates in Shanghai.
She explained that the people at Designers Village all have their own unique backgrounds. "Most of them are interested in making things," she said, "and Designers Village teaches them how to plan their future from a business perspective."
Haruka also described the friendly nature of the Taito area around Designers Village, and the support offered by the community. "Walking on the streets around Designers Village, I often bump into people I know from local businesses, and we say hello."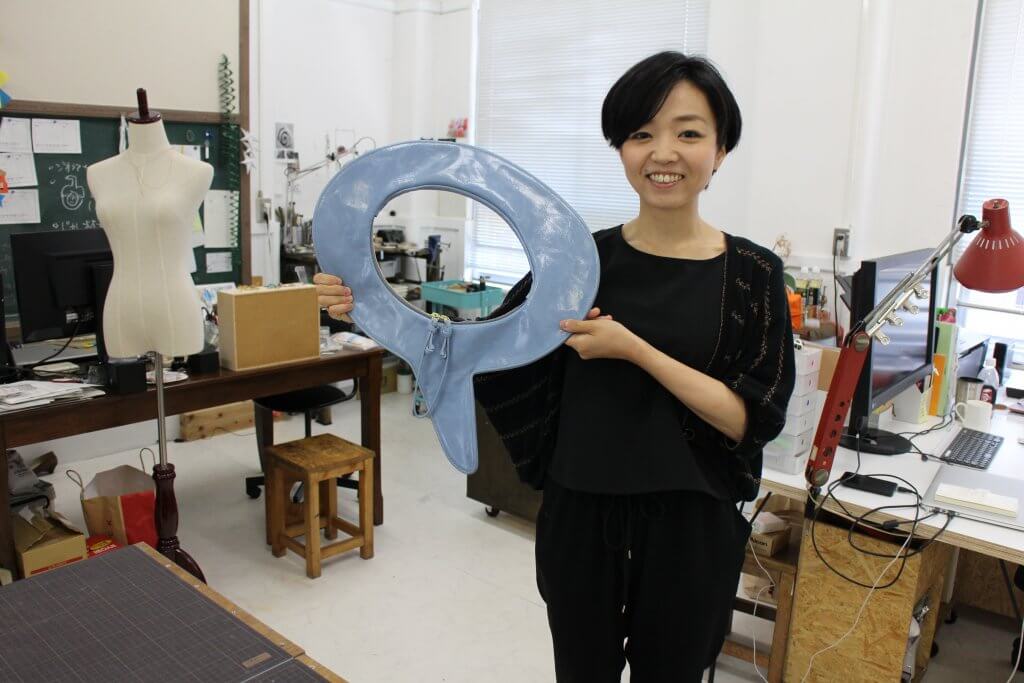 Locals have teamed up with Designers Village to promote the area through a weekend event known as Monomachi. Last month was the ninth Monomachi, with more than 200 businesses participating. Although many of these companies are B2B (business to business), they use their time and resources on the weekend to strengthen the outlook of the area.
As a result of the event, a nearby store creating cloth ribbon learned of Haruka's work and has asked her to illustrate a new design for them. This is just one example of the synergy between Designers Village and the surrounding community.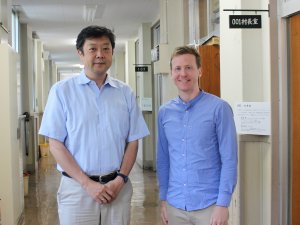 The manager of Designers Village, Jun Suzuki, explained the deep history of the Taito area when it comes to leather, textiles, and fashion accessories. He also mentioned that the population had decreased significantly during the 1990s, but an influx of people beginning around 2000 has reversed the decline.
He feels it important to help rejuvenate the area and create a competitive edge.
When Designers Village first started a little more than a decade ago, it was among the first of its type in Tokyo. The idea has since spread, and there are similar incubation hubs targeting various industries around the city.
Of the 80 Designers Village graduates, 30 have remained in the Taito area when setting up shop. Ten of those grew up nearby.
These graduates are primarily in the fashion and accessories industry, but there are others who have specialized in graphic design, photography, illustration, and even porcelain.
Of the current batch of Designers Village participants, some are local—one apparently even attended elementary school in the same building. Many others come from outside Taito Ward—either from elsewhere in Tokyo or another city altogether.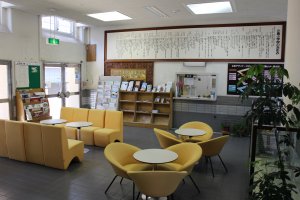 Designers Village can act as a stepping-stone to starting a business here, where there is greater potential for growth. All candidates are required to have a plan before entering, and are excluded if they have run a business for more than five years before starting. Basically, the program is looking for people who need a kick-start and are worthy of the investment.
After two years, Haruka says that her original plan has not changed. What has changed is that she is now thinking beyond the three years at Designers Village.
It is exciting to see how Designers Village has evolved in its first years and the potential it has to influence the community in the future.