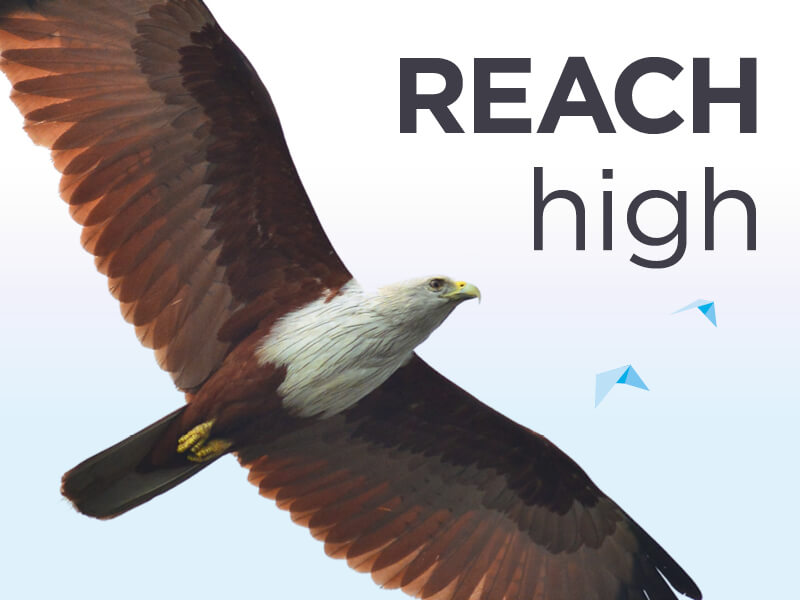 Custom Media marks "Decade of Digital"
Award-winning design house thanks clients, staff and vendors on 10th anniversary
TOKYO, March 22, 2018—Japan's largest English-language magazine publisher and content creator today proudly celebrates 10 years of innovation and diversity with a new logo and slogan, Decade of Digital:
President Robert Heldt established Custom Media KK in his spare bedroom in March 2008, before moving the fledgling digital agency to a former nail salon near Akasaka-mitsuke Station. To save costs, for two years the co-founder and publisher, Simon Farrell, slept on a futon next to his desk. Both partners worked full-time unpaid for the first 12 months.
After launching BCCJ ACUMEN for the British Chamber of Commerce in Japan (BCCJ)—which led to other editorial and design marketing projects—Custom Media soon attracted skilled staff and moved to a spacious ground floor office with sweeping views of nearby Akasaka Palace.
BCCJ Executive Director Lori Henderson said: "A hearty congratulations and thank you to Custom Media for almost a decade of producing BCCJ ACUMEN magazine. The Custom Media publishing team, led by Simon Farrell and Robert Heldt, has supported the BCCJ not only through the magazine since 2009, but also with a variety of editorial and design projects related to the BCCJ British Business Awards. We are very pleased and proud that ACUMEN helped lay the foundation for Custom Media's success over the past 10 years, and wish the team many happy returns!"
Masa Yamamoto, senior manager at Mori Building Co., Ltd., said: "Congratulations to Custom Media on their 10th anniversary! I have enjoyed a long and rewarding relationship with Custom Media. Their team plays an important role in sharing Mori Building's vision for the future of Tokyo and helping us communicate with our international stakeholders through various editorial projects and creatives. I trust their ability to take full responsibility for major projects and to apply deep multicultural understanding and insight to the work they do for us."
Despite the crippling 2008 Lehman financial crisis and devastating 2011 earthquake, the firm quickly grew to 20 employees. The location was grand, but we soon outgrew the premises.
Custom Media chose its present Azabudai office in 2013, to be near key clients the British (BCCJ) and American (ACCJ) chambers of commerce in Japan, Tokyo American Club (TAC), and Mori Building at Roppongi Hills.
"As publisher of BCCJ ACUMEN since 2009, The ACCJ Journal since 2013, and the exclusive advertising agency for TAC's INTOUCH magazine since 2016, it's a very useful location for meetings, events and socials," said Farrell, recipient of a 2015 Japan-British Society Award from HIH Princess Akiko of Mikasa.
Heldt recalled: "The most rewarding and challenging year was 2013, which we started by launching BIJ.TV—the only bilingual video channel on Business in Japan. Then we moved office, won two top awards, and gained another major publishing contract, which we recently renewed until after 2020."
The firm today employs 25 creative, sales and administration staff plus about 10 closely supervised freelance writers, photographers and consultants. "We manage the company hands-on to ensure our personal high standards are always applied with our personal touch," said Heldt. "We will always be very grateful to our loyal clients, staff and vendors for helping us sustain such high quality of service and products."
Megumi Okazaki has been head of project management at Custom Media since 2013: "It may sound like a cliché, but we are like family here. Even many former staff keep in touch and we often dine or relax together after a challenging but fun week."
Studio Manager Paul Leonard has been at Custom Media the longest: "Diversity, innovation and work–life balance give us a country mile over rivals. Apart from bilingual locals and native English speakers, we've also had male, female, young and old Mexican, Swedish, African, Spanish, Irish, Dutch, Indonesian, Indian, and so on. It's like the United Nations—without the fighting. We bring out the best in each other and are continuously learning from our diversity."
Antoine Malin, Social Team Lead at Saatchi & Saatchi Tokyo, said: "Our very best wishes to Custom Media, an influential independent agency and publisher in Tokyo. I have used Custom Media several times for my luxury clients, with always a high level of satisfaction. I highly recommend their professional team to reach premium customers in Japan."
Jane Best OBE, executive director of Refugees International Japan, said: "Our huge congratulations to Custom Media on their 10th anniversary! We chose them to partner with us several years ago, not just because they are great digital and print designers, editors, proofreaders, communicators and project managers, but also because they care about our cause, which is critical. The diverse and creative Custom Media team always make time to discuss projects and meet deadlines to help us support people displaced by conflict in Asia, Africa, the Middle East and South America. Their generous pro bono bilingual branding, marketing and annual reports have helped us greatly to raise awareness, source funds and attract volunteers. We wish them all the best for the next decade and beyond."
Custom Media creates compelling digital and print content for editorial, advertising, social media, websites, video, communications and events. Custom Media clients include corporations, governments, NGOs, clubs, private organisations, universities and retailers.
Contact
robert@custom-media.com
simon@custom-media.com
Websites
https://custom-media.com
https://bij.tv
https://bccjacumen.com
https://journal.accj.or.jp
https://thecanadian.cccj.or.jp
Awards
2015: The Japan-British Society Award
2013: BCCJ Company of the Year
2013: Gourmand World Cookbook Awards:
Best Charity & Fund Raising Cookbook—Asia