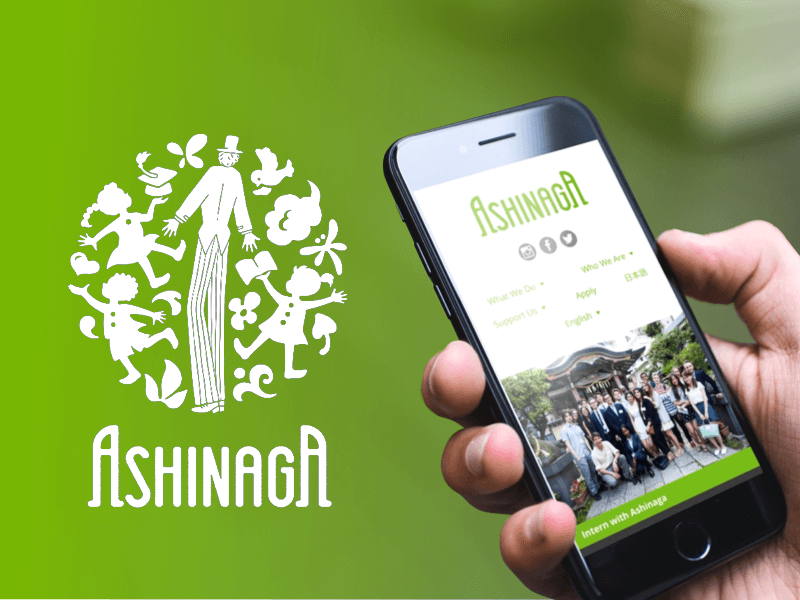 Ashinaga
Clear, engaging, concise content helps orphans
Ashinaga, a not-for-profit organization that provides educational and emotional support for orphaned students worldwide, was the first to develop an anonymous donation system in Japan.
To support this system, which invites caring individuals to become anonymous "Ashinaga-san," Custom Media worked closely with the group to rebuild their global English-language website to attract a wider audience.
Refine and target
Japanese-language content was translated into English to present Ashinaga's mission in a clearer, more engaging way and to better connect with global readers. A renewed design and structure was crafted to meet the needs of an English-speaking audience and attract more donations.
Because the amount of information was very large, the challenge was keeping it simple; so Custom Media's writers, editors, and proofreaders organized it into an easy-to-follow story.
New look
Ashinaga is widely known in Japan, so the next step was to increase global awareness. Custom Media created a website that is clean and concise, yet informative and user-friendly, with many custom features that allow Ashinaga to easily keep content fresh and reach a new audience.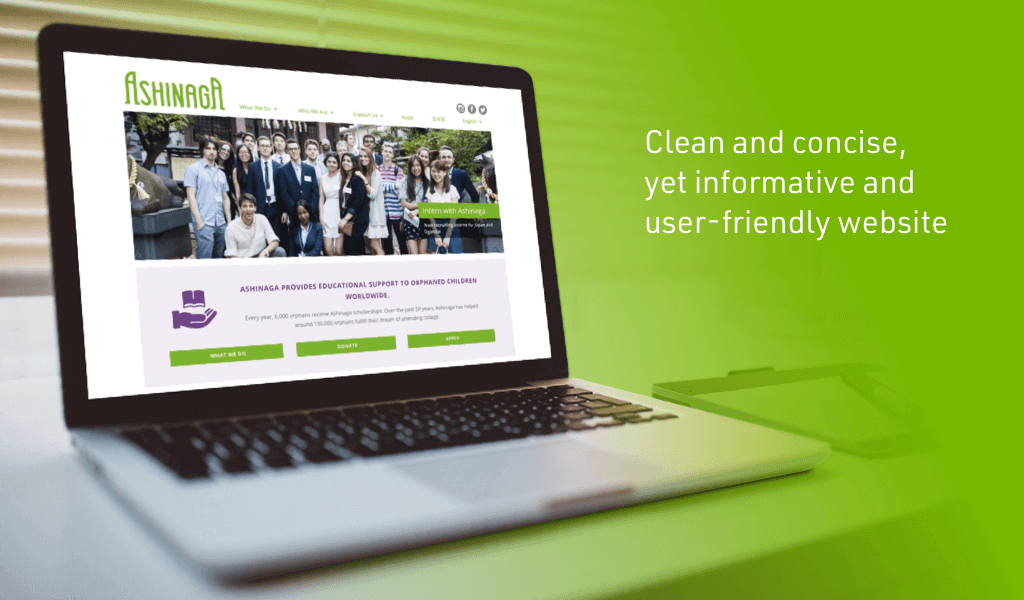 Solid support
Because many volunteers edit and adjust content, it was important to build a website that is consistent and easy to use. Custom Media did this using WordPress, one of the most widely used content management systems. A comprehensive manual was also created, and the Ashinaga team was trained to easily maintain the site without outside help.
Custom Media worked with Ashinaga to completely overhaul our English-language website to support the international expansion of our organization. Starting from scratch, their team provided us with a fresh design, an array of custom features, translation and proofing of our text, and a high level of accessibility for our diverse website visitors. Throughout the entire process, Custom Media delivered a highly professional level of service in English and Japanese, and were consistently on hand if we needed their support. All of our staff and students were thoroughly impressed with the result, and we are so glad to have a website we can proudly share worldwide to future students and collaborators.