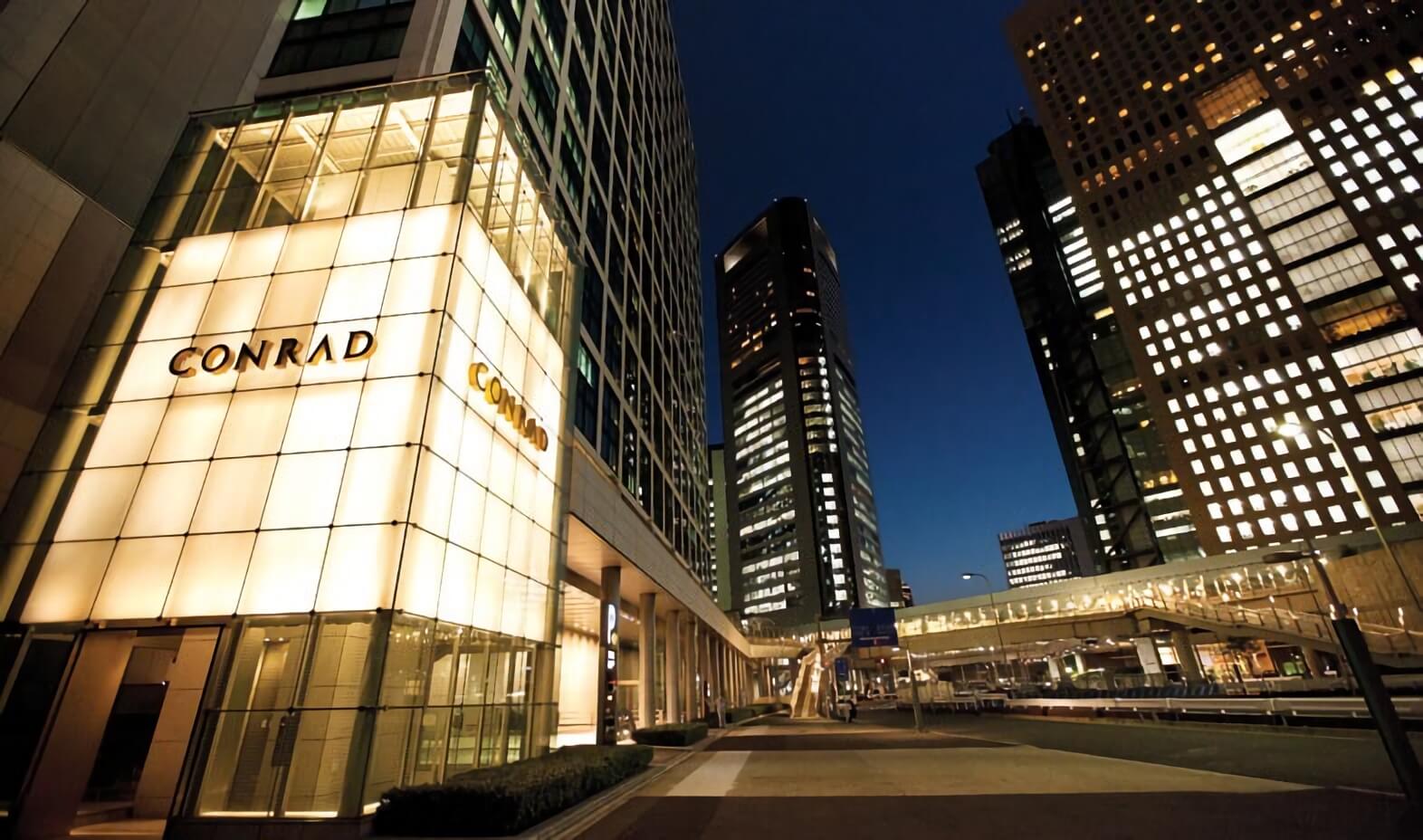 Conrad Tokyo
Multimedia collaboration with one of Tokyo's top luxury hotels
Conrad Tokyo is a part of the international luxury brand Conrad Hotels and Resorts, owned and operated by Hilton Worldwide. The hotel offers high-class stays for discerning travellers in Tokyo. Custom Media and Conrad Tokyo have been working together to produce collateral that allows the hotel to speak directly to its guests.
Through a deep understanding of Conrad Tokyo's style, values, quality, and needs, we have delivered communication tools on-time, on-budget and across multiple formats while improving engagement with the hotel's customers.
We have been working with Custom Media for the last couple of years across digital, video and print and we have found them to be creative, innovative and cost effective.
Over the course of our relationship with Conrad Tokyo, we have relaunched its room service menu Connoisseur, created seasonal brochures and a welcome newsletter, managed its B2B e-newsletters, and produced a video blog.
Happy in-room diners
To provide Conrad Tokyo guests with a higher level of quality for their room service experience, we relaunched Connoisseur, a seasonal magazine-style menu that also featured articles on hotel chefs and sommeliers.
To meet budget restraints, Custom Media sourced and introduced luxury brand advertisers to help fund the menu. This also provided an opportunity for a variety of luxury brands to reach Conrad's target market of affluent guests, while the hotel put a spotlight on the latest and tastiest seasonal cuisine.
The final product was a room service menu with an extraordinarily creative design, and a high level of visual appeal.
Keeping up with the seasons
We also helped the hotel draw attention to its well-known restaurants. Conrad Tokyo has a range of world-class eateries, including the Michelin-starred China Blue and a stylish lounge. These are some of the best spots to dine in Tokyo, and we produced four stunning brochures to help spread the word.
We managed all elements of production for the seasonal brochures, from design and layout to the proofreading of English and Japanese content and delivery.

Masters of the kitchen on film
In addition to the feature articles in their room service menus, Conrad Tokyo wanted to increase the connection that guests and diners had with their hotel chefs, introducing them to a wider audience.
We proposed a series of videos to be distributed on a blog that was focused on the hotel's dining offerings. To date, seven videos have been published on the Connoisseur restaurant blog, which have helped share the masterful skill and technique of the Conrad Tokyo's chefs.
Masanobu Inaba, head chef of Conrad Tokyo's Kazahana restaurant, shows audiences how to make dashi.
A luxury welcome

Finally, we were responsible for the creation and production of Conrad Tokyo's Welcome newsletters, which were designed to communicate seasonal, local, and hotel offerings to guests. These informative, eye-catching newsletters were the perfect way to deliver up-to-date information, and helped Conrad Tokyo guests and diners get the most out of their experience at the hotel.