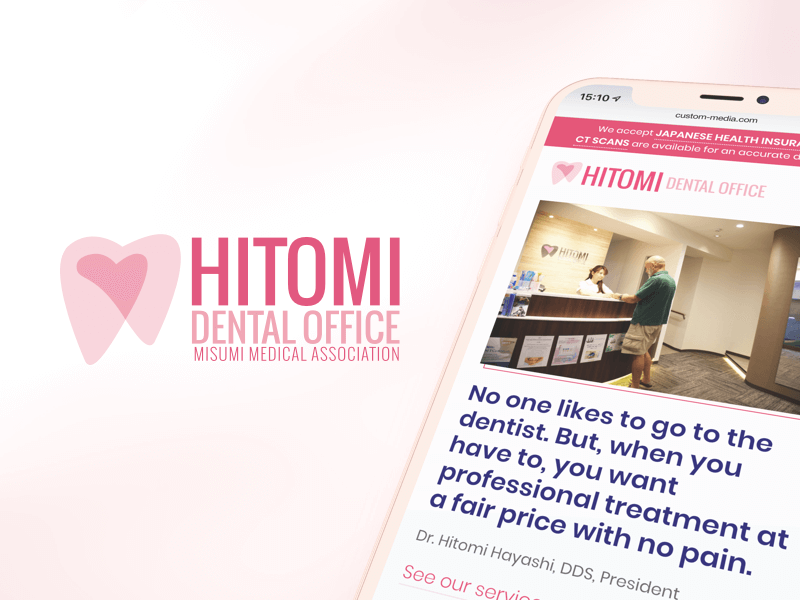 Hitomi Dental Office
Redesigned website that helped a dental office communicate its core values
But their old website was preventing them from reaching a wider audience. Outdated in design, content and user experience, it ranked poorly on Google and wasn't reaching potential customers. To help improve their website, Hitomi Dental Office came to Custom Media because of our deep understanding of Tokyo's foreign community, strong background in website design, and development expertise with WordPress.
In developing our new website, the expertise of Custom Media was evident from the first day. They showed us what elements made a website successful, they advised us about what would make for good content, and they developed a website that was user friendly and would attract more patients. Most importantly, they listened to us explaining our needs—not only regarding the website's appearance, but how it would best serve our patients and our practice.
The challenge was to redesign the website; make it modern, user-friendly and responsive; clearly demonstrate Hitomi Dental Office's service and expertise; and set them on the road towards improving their search engine optimization. In addition, it was important for the client to have both English- and Japanese-language content on the website as well as appointment-setting features.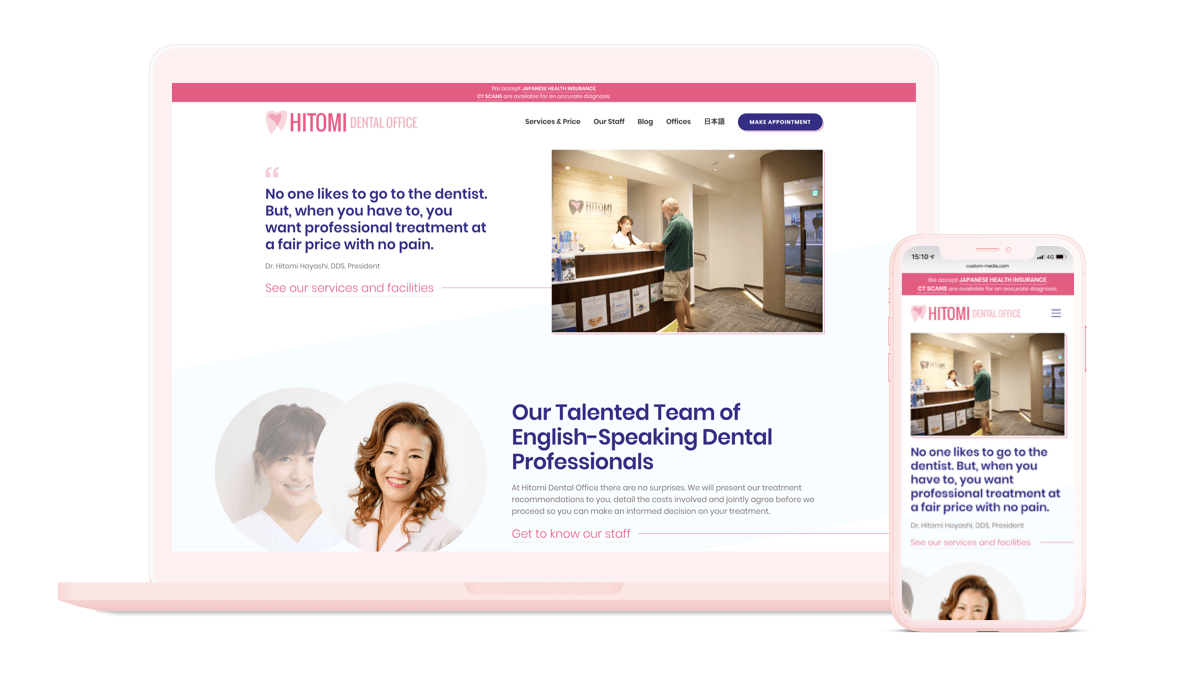 We started by conducting market research to reach a deeper understanding of Hitomi Dental's needs and the patients they serve. This led us to develop a series of concepts that the client could choose from and blend together. One thing that was crucial in creating a visual identity was making sure they did not come off as a "dental mill" that was just collecting insurance. So we encouraged the client to build up their photo library of staff members and the practice's two locations. Using shots of the friendly, smiling faces of Hitomi Dental staff members and real images of both offices expressed the qualities of friendliness and trust far better than stock photos would, and helped the client create a strong sense of the business's brand image. We also developed a simple, inquiry-based booking system that allowed them to handle bookings for both locations in a seamless, foolproof manner.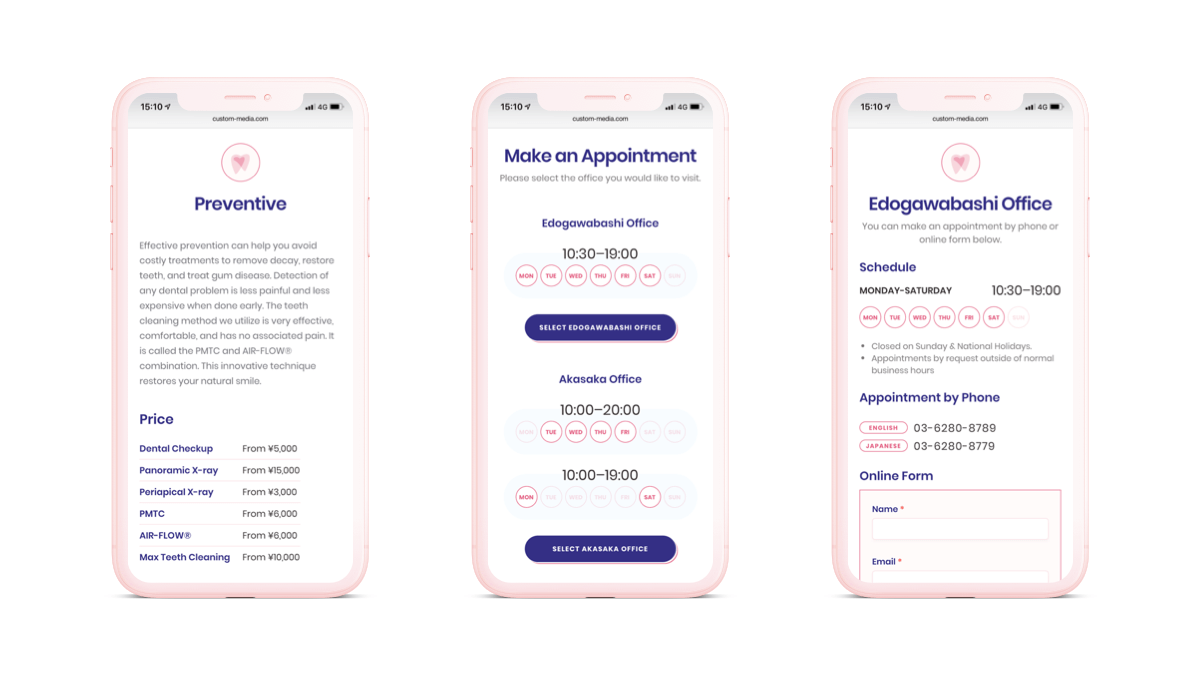 The new website let them communicate their core value—that going to the dentist can truly be enjoyable—simply and effectively. The improvements to the website also meant that they have the opportunity to reach even more potential patients.