McGill MBA Japan is an English-language weekend MBA program based on the world-renowned integrated MBA program offered by McGill University's Desautels Faculty of Management in Montreal, Canada. When they wanted to update their website to make it more appealing to prospective students—and useful to students and alumni—as well as revise their marketing brochure so it could reach a broad range of potential applicants, they came to Custom Media.
For the website, we consulted closely with McGill to get a deeper sense of their needs and develop a design and sitemap that would achieve their goals. McGill wanted the new website to be inspiring, engaging, dynamic and informative.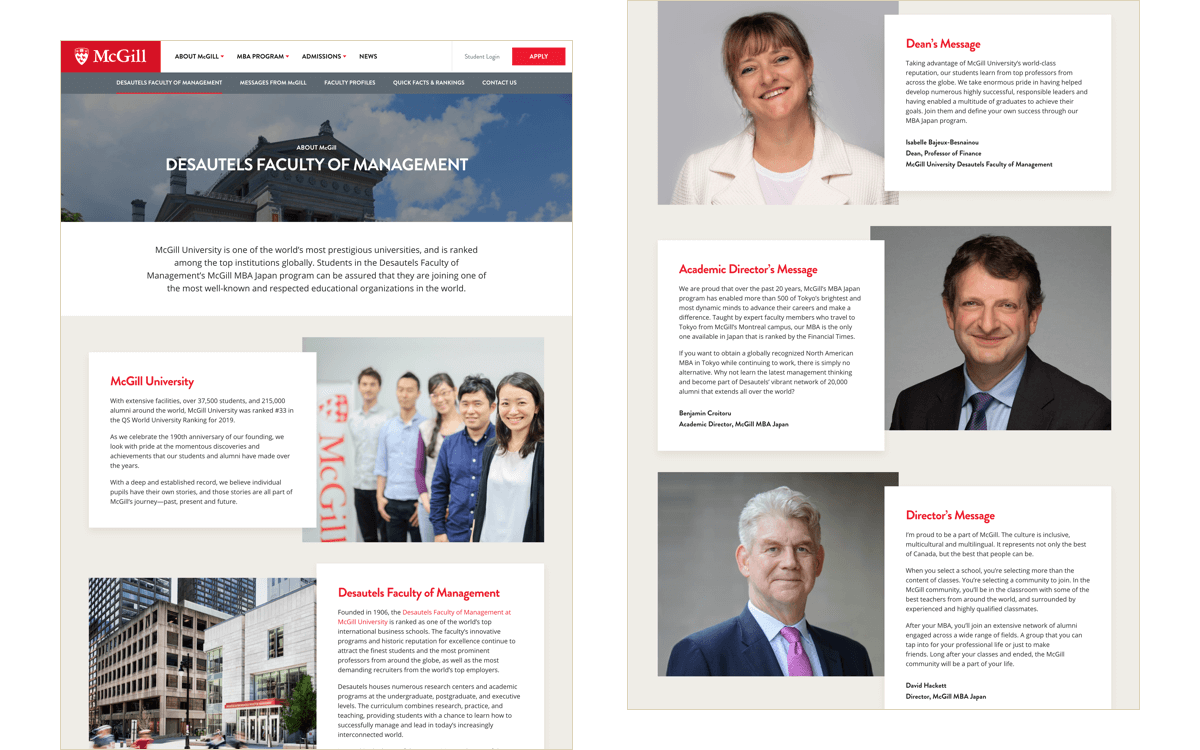 Because their target market consists of busy young professionals, business leaders and entrepreneurs, they wanted site visitors to quickly be able to get an understanding of what the program has to offer. One of the main objectives was to increase signups for the program's open houses. It also needed to allow students to check their class schedules digitally, and keep alumni informed about upcoming events. In addition, the site needed to be reorganized, particularly in terms of presenting the necessary admissions information, as registration steps are decided by the McGill program in Canada.
We created an eye-catching site for them that successfully appealed to McGill's target market. The site also includes a convenient information center where students can get up to date with everything they need—including a well-designed online class schedule—and calendar subscription that integrates with Google and Apple's calendars and updates in real time. In addition, we made it possible for McGill MBA Japan staff to easily update the site with articles drawn from the McGill website in Canada.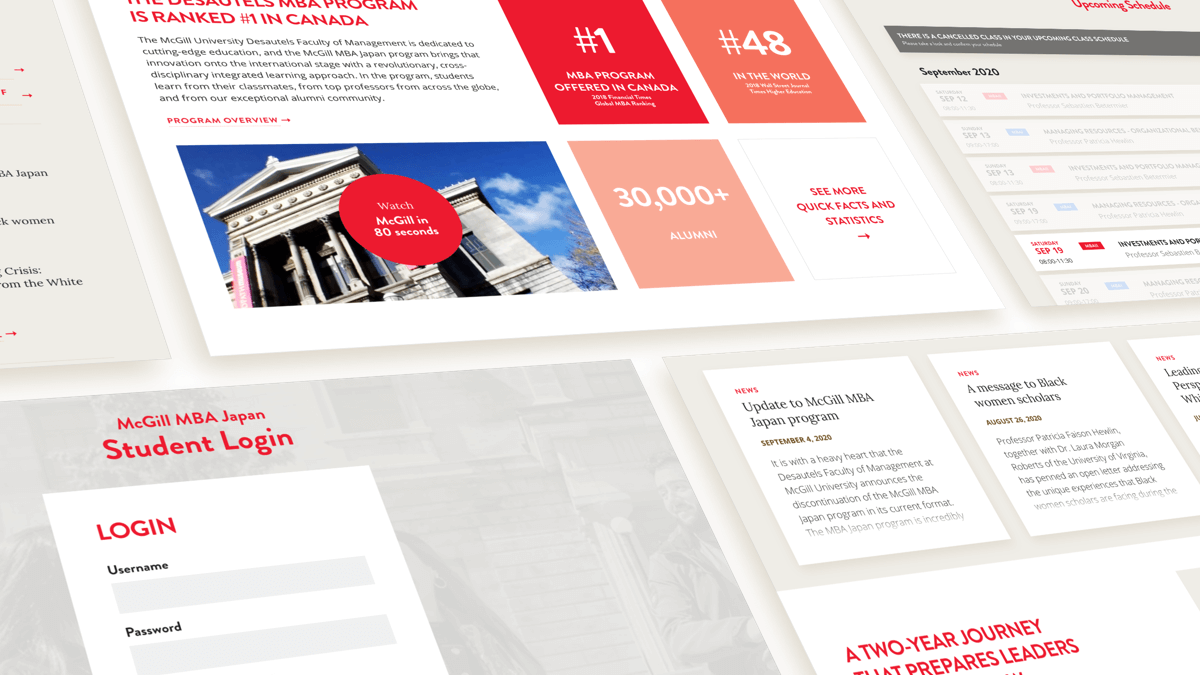 In designing the brochure, we met a number of times with McGill to gain a deeper understanding of the improvements they needed. Their previous brochure was informative, but not visually appealing. They also wanted the brochure to more closely reflect the brand and style of McGill Canada's visual assets—which are bold and dynamic—and put a strong focus on students.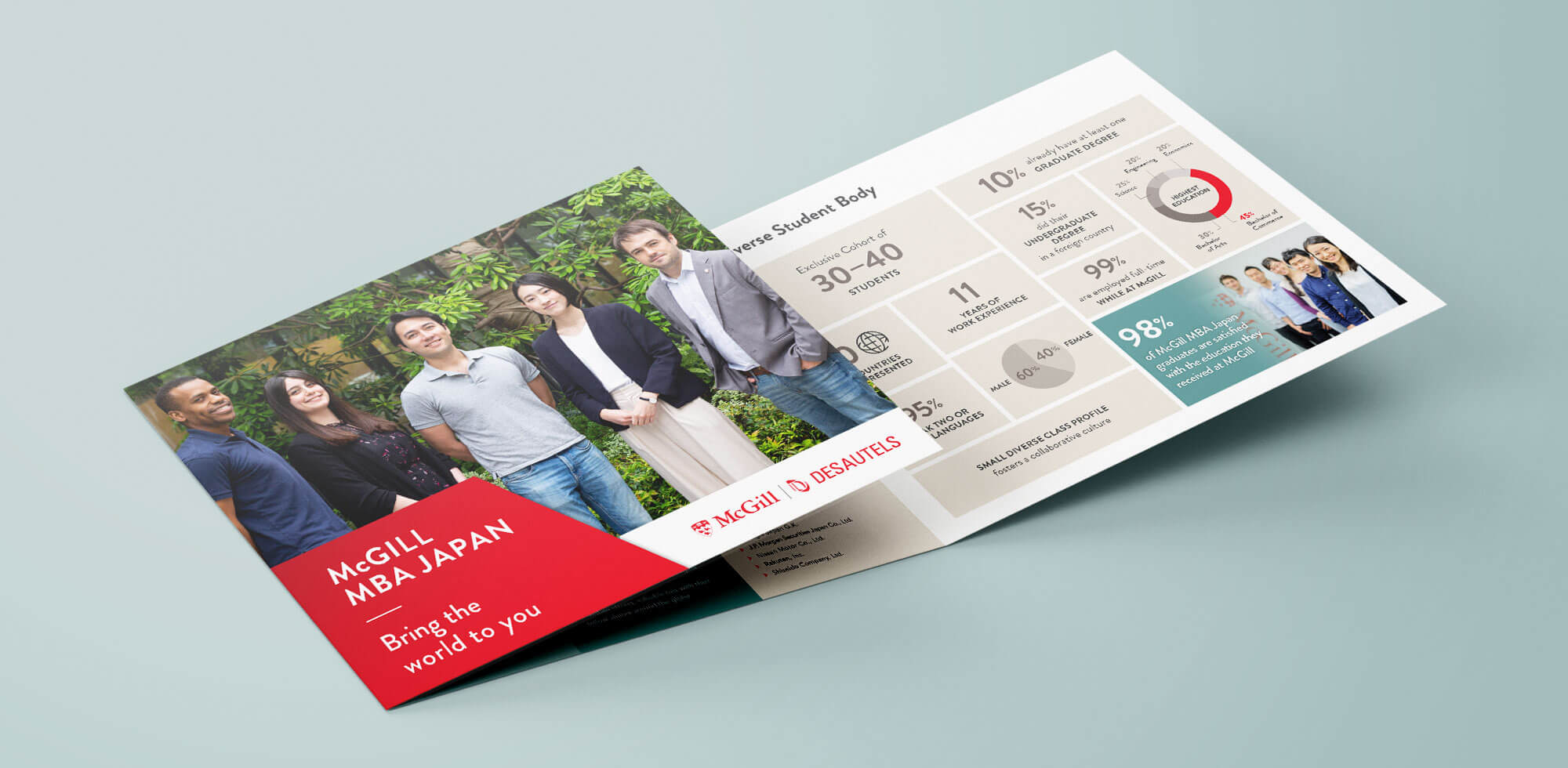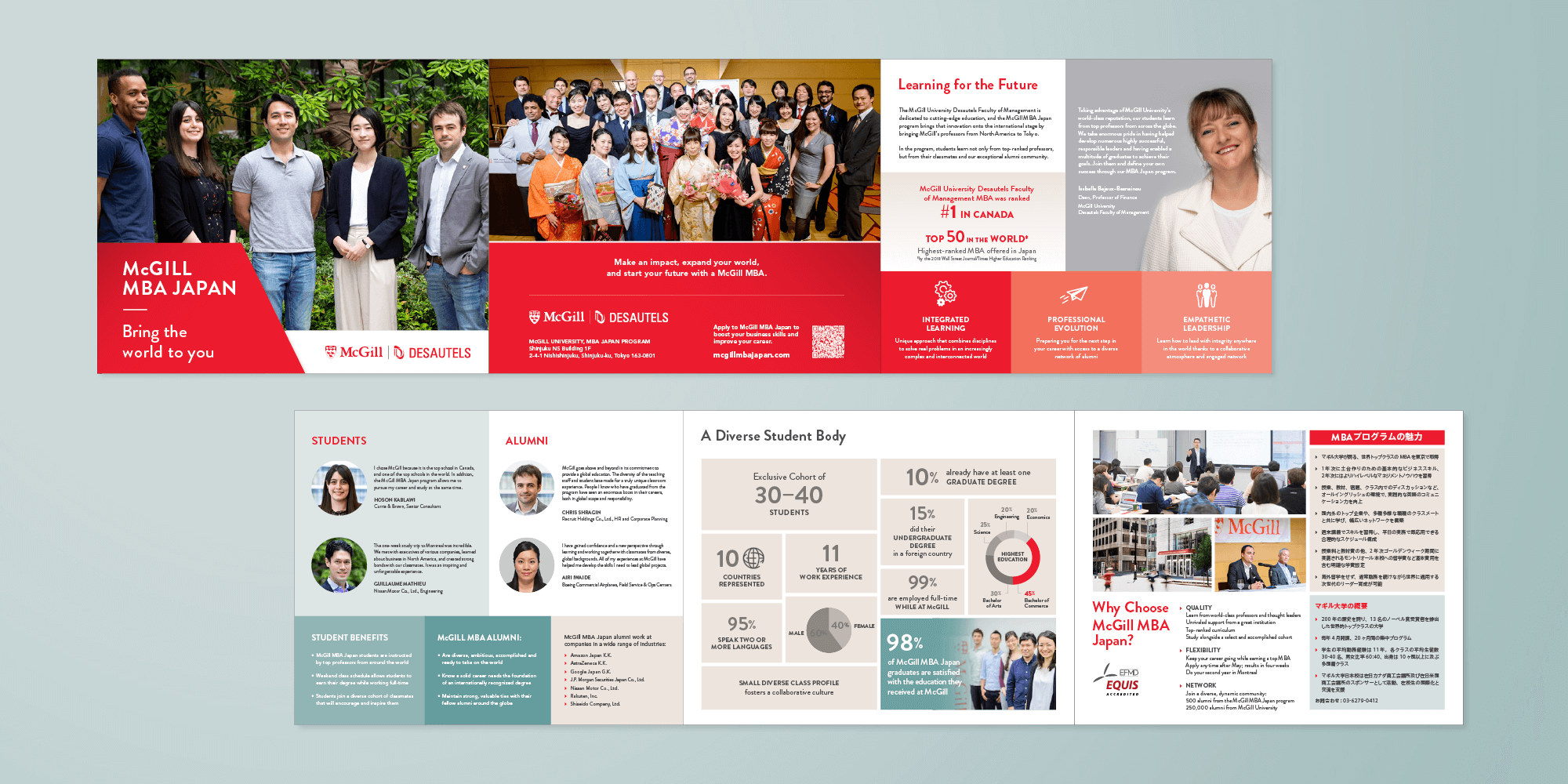 We developed a pagination for the brochure that clearly explained McGill Japan MBA's unique strengths and appeal and brought it to life with striking page layouts, featuring a group picture of McGill students on the front cover.
Our innovative print and web design teams collaborated closely to create a consistent look and feel for the brochure and website, helping to give the McGill MBA Japan program a unified visual presence, offline and online.