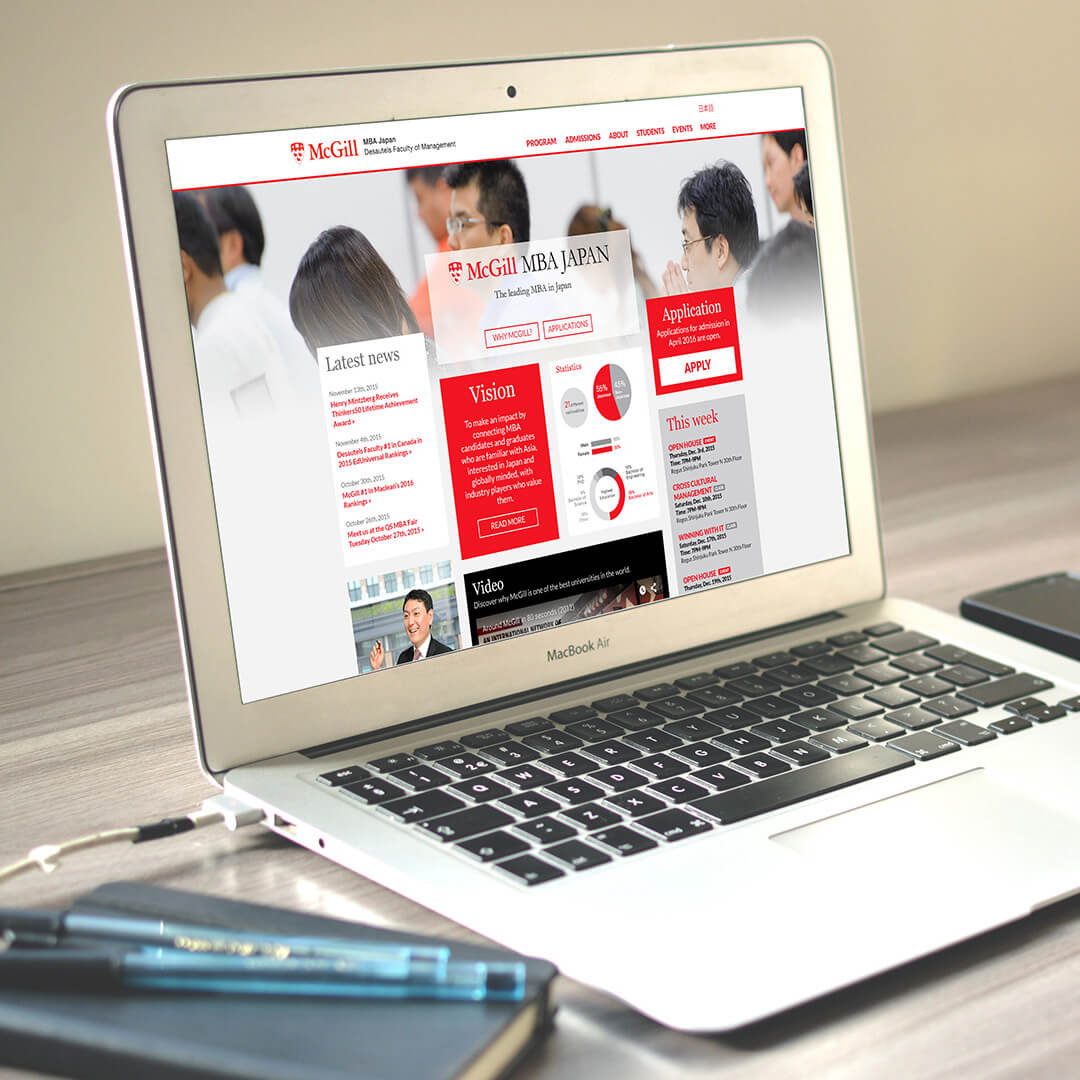 McGill MBA Japan Program
Multimedia campaign to promote leading global MBA Program in Japan
Custom Media recommended a multimedia approach. We launched and hosted a dedicated Japan-based website, created bilingual thought-leader content videos interviewing McGill's visiting faculty on our Business in Japan TV channel, and refreshed its print marketing collateral.
As a result, we saw a record number of seminar attendees, program applicants, and students in 2014. There was also a significant increase in the number of female students.
Custom Media took full responsibility for conceptualisation, design, and implementation of our new McGill MBA Japan website, which has helped us improve our reach and communication capabilities with our students and candidates, and a wider audience.
On March 31, 2015, McGill University was officially designated as a "location in Japan of a foreign university" by the Ministry of Education, Culture, Sports, Science and Technology (MEXT) in Japan under the category of 'Campuses in Japan that are formally recognised as educational institutions offering graduate school curricula'.