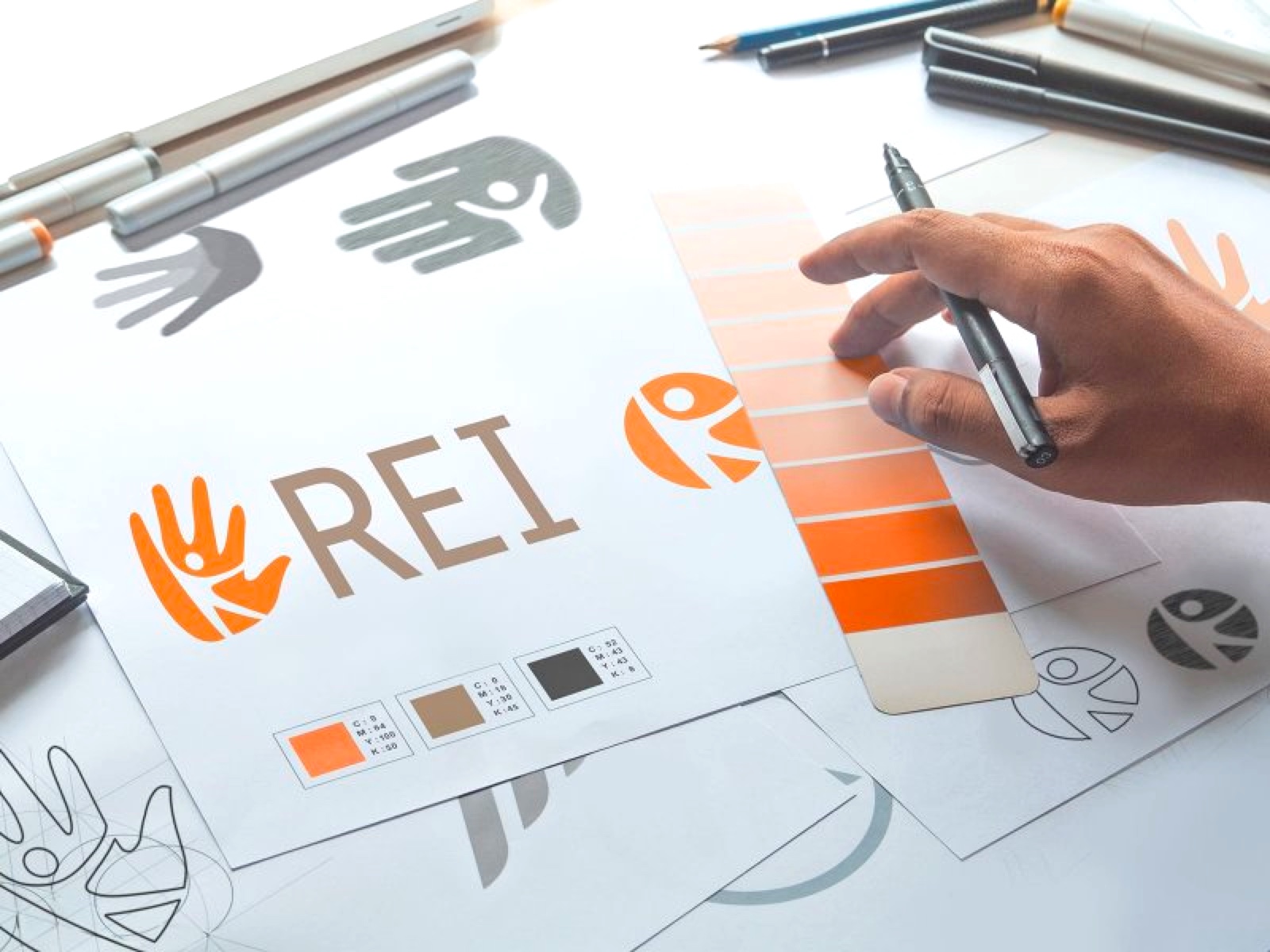 Refugee Empowerment International
Helping a global charity with a major rebrand
Refugee Empowerment International (REI) is a not-for-profit organization that helps destitute victims of war and conflict without wasting resources on politics or superfluous third parties, with the money it receives going directly to intended recipients.
In January 2011, REI approached Custom Media to help with its branding and marketing efforts as they needed a partner that not only supported their needs, but also cares.
And REI has kept us busy ever since, including most recently by us creating their 2022 Annual Review, fundraising promotions, and freshening up their logo to make it look more professional. And we are currently making them an eye-catching graphic for sponsors to post on their SNS to show their support for this great cause!
Our pro bono efforts are tiny compared to those of the many volunteers and leaders in this field, but by rebranding, designing, and editing REI's bilingual marketing collateral—advertisements, brochures, flyers, posters, annual reports, and auction catalogs for key fundraisers—we hope our bit helps.
Solid Efforts
Custom Media continues to work on REI's marketing and communications material, including adverts, event flyers, posters, brochures, and auction catalogs.
We hope the thought-provoking and attention-grabbing material brings to the fore the plight of refugees displaced by war and conflict.
The Annual Report
The organization's annual report is an important bilingual publication that informs supporters, volunteers, and sponsors of their work during the year. The report also shows projects supported and an audited transparent record of its financial activity.
Each year, Custom Media refreshes the visual concept and designs, edits and proofreads this two-color branded publication to give it a unique look and feel.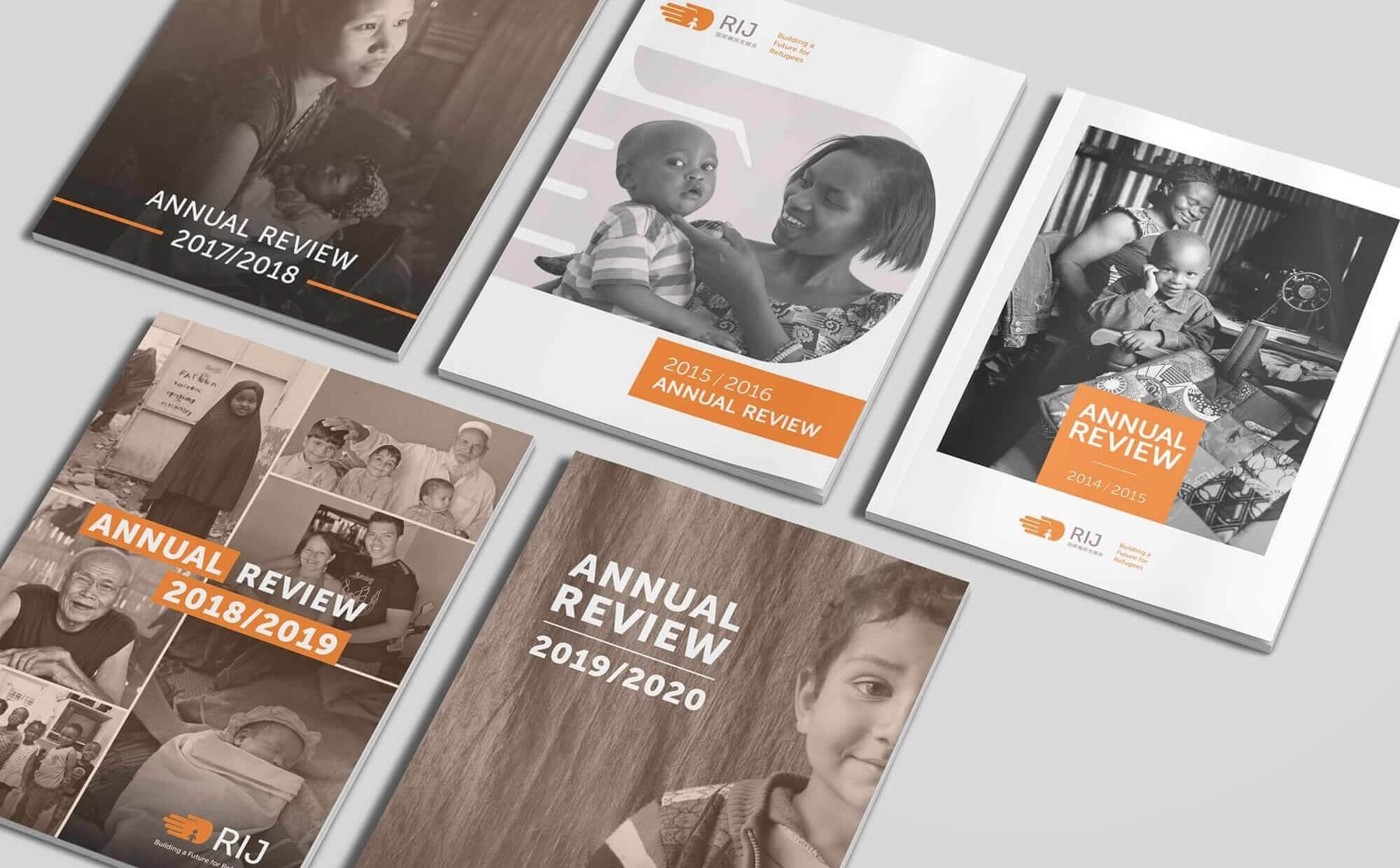 Transforming the Brand
Until the fall of 2020, REI was called Refugees International Japan (RIJ). The name change was inspired by the organization's mission to make a difference in the lives of refugees and displaced peoples, as well to highlight its global focus. We had helped the organization rebrand before, but this was a much more significant change.
Custom Media has been designing, editing and marketing for RIJ since 2011 as a community contribution—by producing our excellent RIJ Annual Review, re-branding our non-government organisation, and promoting our vital fundraising efforts and events. The Custom Media team goes beyond the call of duty in promoting our work and facilitating editorial opportunities in their magazines and elsewhere to raise awareness of the many issues facing refugees. The Custom Media team is always professional and they show genuine concern for improving opportunities for people displaced by conflict.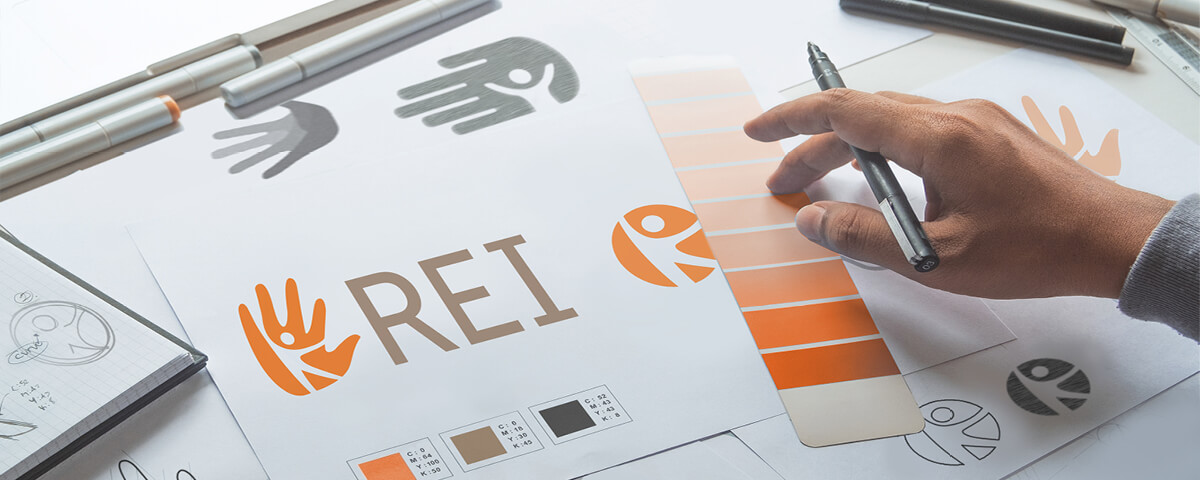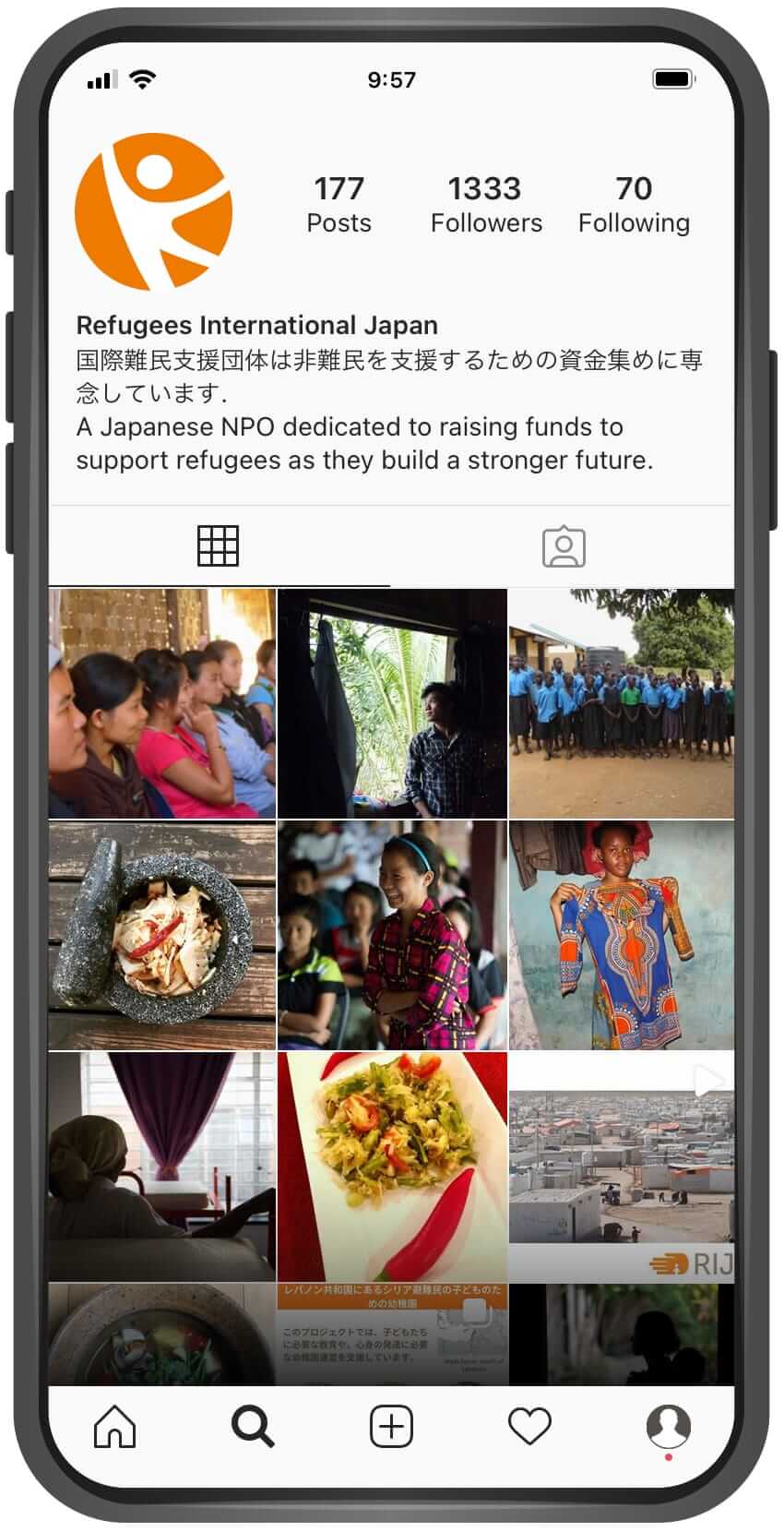 Along with their new name, we worked with REI to create a logo that reflected their new identity. After exploring a number of design options, we decided to keep the hand and person icons that were in their previous logo, but made them more expressive and energetic.
To help them with their increasing activity on social media, we created a profile icon based on the logo that could be used with the organization's social media accounts. We also chose English and Japanese fonts that matched the brand, which allows REI to easily create SNS images in-house.
We also assisted REI with the technicalities of moving their website to a new domain, implementing an improved back end that will allow them to more easily make updates, and adding their new branding to the site.
Getting the Word Out
To help inform a wider audience about REI's new name and the meaning behind it, we published an article about the organization on GoConnect. The article, which featured quotes from REI's Executive Director Jane Best OBE, also explored the ways in which REI has been responding to the upheaval brought on by the Covid-19 pandemic and shared ways that readers can support the organization. We included the story in our weekly GoConnect newsletter, which reaches an audience of more than 8,000. In addition, REI's listing of volunteer positions on GoConnect has drawn a number of inquiries.