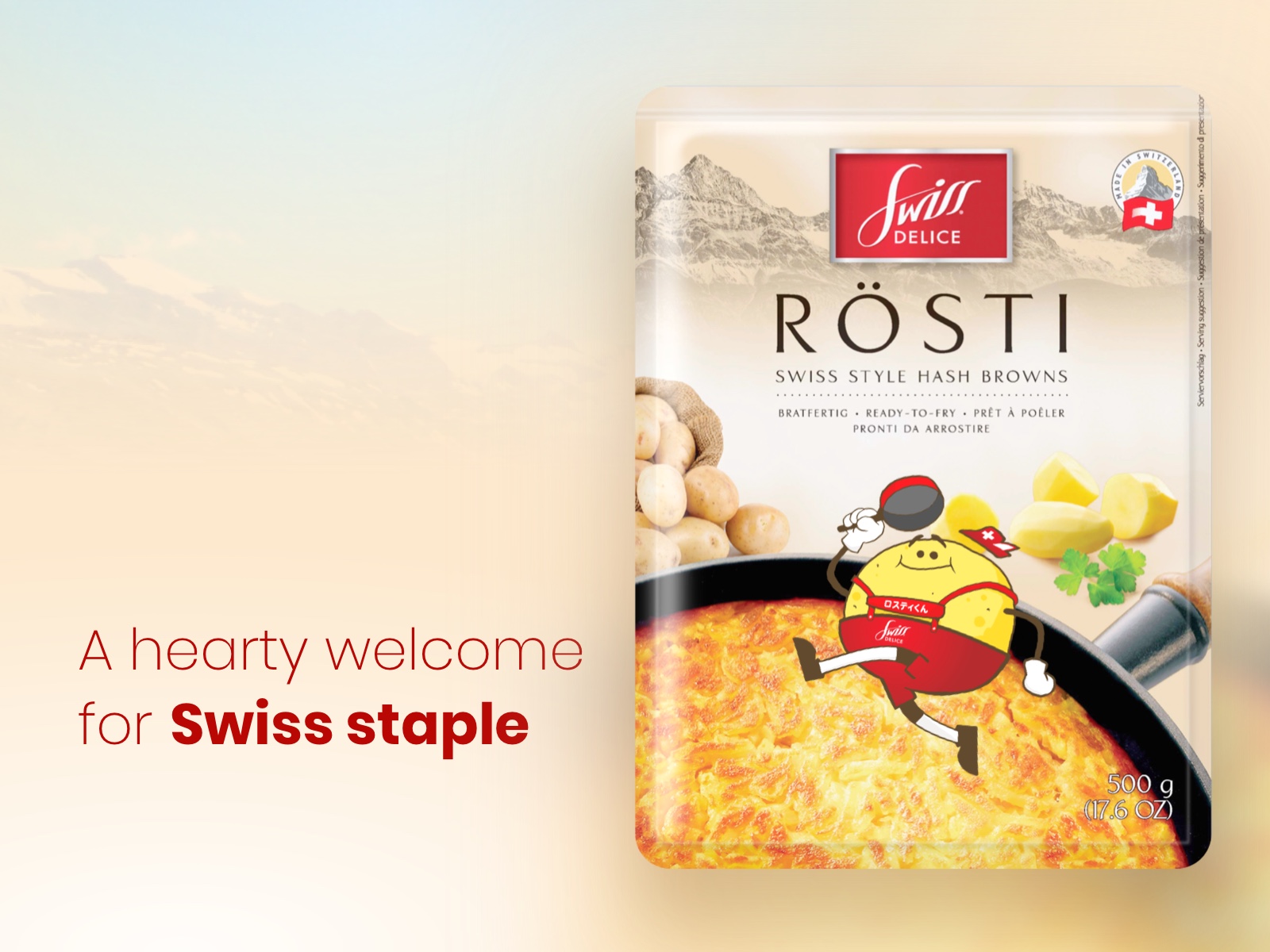 Swiss Delice Rösti
Helping a quintessential Swiss brand succeed in Japan
Its Japanese operations, M-Industry Japan, was set up in 2013 to bring local consumers a range of quintessential Swiss brands and products, including Rösti from Swiss Delice. M-Industry asked Custom Media to help introduce Rösti—a hearty and healthy gluten-free potato dish—to the Japanese market.
From newcomer to hungry customers
Custom Media has been working closely with the M-Industry team since August 2016 to develop and implement an integrated marketing strategy that is helping establish the Rösti brand, increase reach, and boost both business-to-business (B2B) and business-to-consumer (B2C) audiences.
Custom Media took the time to understand our brand and product, and helped us adapt to the needs of Japanese consumers. Their out-of-the-box ideas, integrated marketing solutions, sales support, and prompt service have given us a step up in the market, and opened the door for our Swiss Delice brand.
From target strategy, consultation, and brand development to online and offline marketing activities and B2B sales channel support, our content and brand story delivers Rösti to customers' dining tables, bento boxes, and picnic baskets all over Japan.

The Rösti mascot comes to life
To engage Japanese customers, we designed the character Rösti-kun. This playful spud keeps busy online and offline, reminding customers why they love the product: it's a hearty, delicious, and healthy meal.
Rösti-kun welcomes visitors through prominent placement on the Rösti website and also makes appearances in social media. In recipe videos, magazine advertisement, in-store events, sales presentations, and at trade shows, he plays an integral part in promoting the product.


Bringing Swiss Delice to Japan
Since beginning their partnership with Custom Media, Rösti has seen a boost in brand awareness and sales success among B2B and B2C audiences that is helping M-Industry pave the way for other Swiss Delice products.