Custom Media worked with the Department of Transdisciplinary Science and Engineering (TSE) to create recognizable identities and quality print materials for the department and their programs.
A web identity
In April 2016 Tokyo Tech launched its bachelor of engineering degree program, Global Scientists and Engineers Program (GSEP).
We were called in to help brand, promote and launch the program, which is designed for international students striving to be scientists and engineers with a global perspective in transdisciplinary fields.
Starting with corporate identity and branding guidelines, we were then able to produce a customized and comprehensive website for the program.
Partnering with Custom Media was instrumental in our goal to spread information and promote the Global Scientists and Engineers Program to international students, reaching out to a worldwide audience. Custom Media certainly delivers as promised. Their creative team is very professional, responsive and accommodating to our requests even amidst demanding working timelines. The customer support is superb! It was a pleasure working with them.
Logos that speak volumes
In 2017 Custom Media was asked to create logos for TSE and its graduate major, Global Engineering for Development and Society (GEDES). Both were looking for logos that communicated innovation, the crossing of boundaries, diversity, uniqueness, and globalism.
The logos needed to be connected but distinct. To do this, Custom Media created a set of simple, professional logos that helped TSE and GEDES establish interrelated, yet separate, identities.

Detailed reading resources
Both programs were looking for bilingual brochures that would attract prospective students. There was a large volume of content to include, such as an extensive curriculum table, students' testimonials and teacher lists.
Custom Media produced two eight-page gatefold brochures. Following this, GSEP asked for a brochure that matched the style of the other two brochures, but had its own unique look.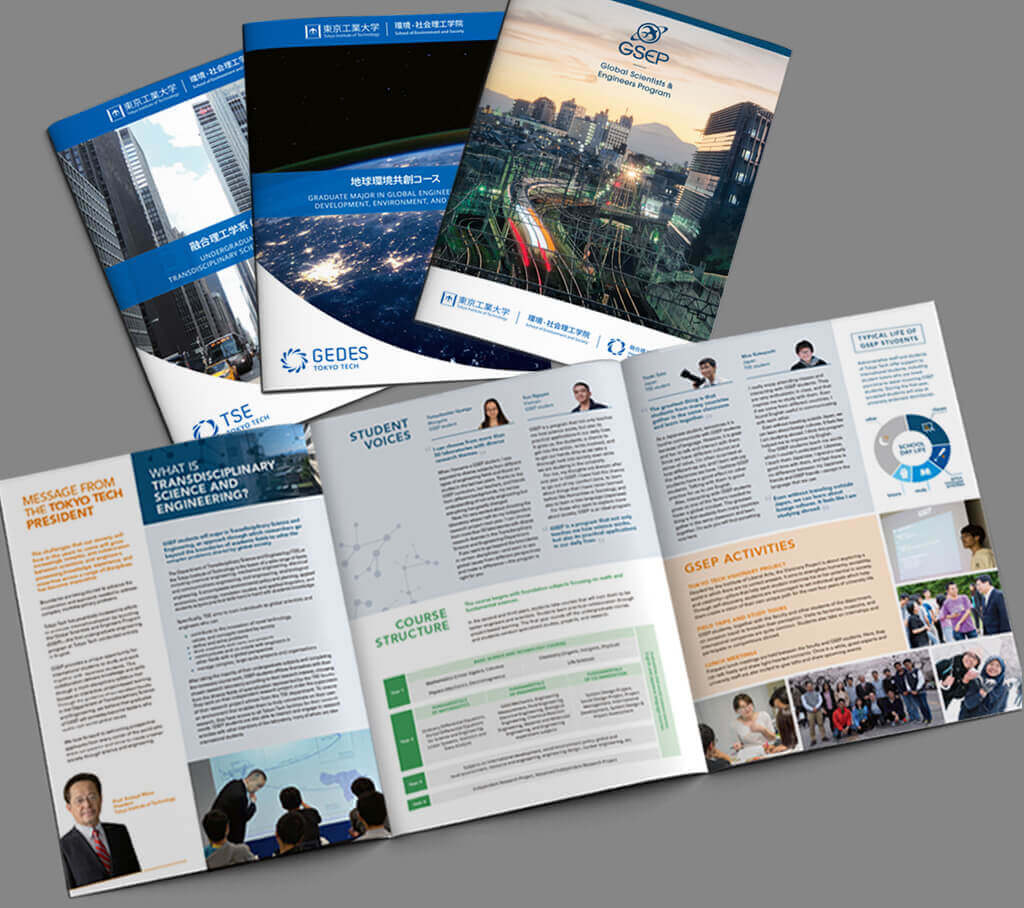 Tools for the trade
Custom Media also designed eye-catching, professional stationery for the institute: two sizes of envelopes and an A4 letterhead. In addition, we created a PowerPoint template that professors could use for lectures in their weekly classes.