Word Zen is a Tokyo-based company offering a diverse range of services, including proofreading and editing, translation, content creation and English language training. When they were looking to create a new logo that effectively communicated their brand identity as well as a new website, they came to Custom Media.
Before we began work on the logo and website, we consulted closely with the client, learning more about Word Zen's services, the overall visual style they wanted and the impression that they wanted to make on site visitors.
Custom Media's design team was wonderful to work with. They listened carefully to my requirements and were able to come up with a logo that truly portrays the essence of my business. I will definitely use them again.
Once we had a clear sense of what the client wanted, we came up with a number of logo concepts that captured the essence of Word Zen's identity. Our final concept was one that connected to the company's focus on language—two apostrophes that face each other—while also conveying a light, playful feeling, represented by the smile created in the negative space between the apostrophes.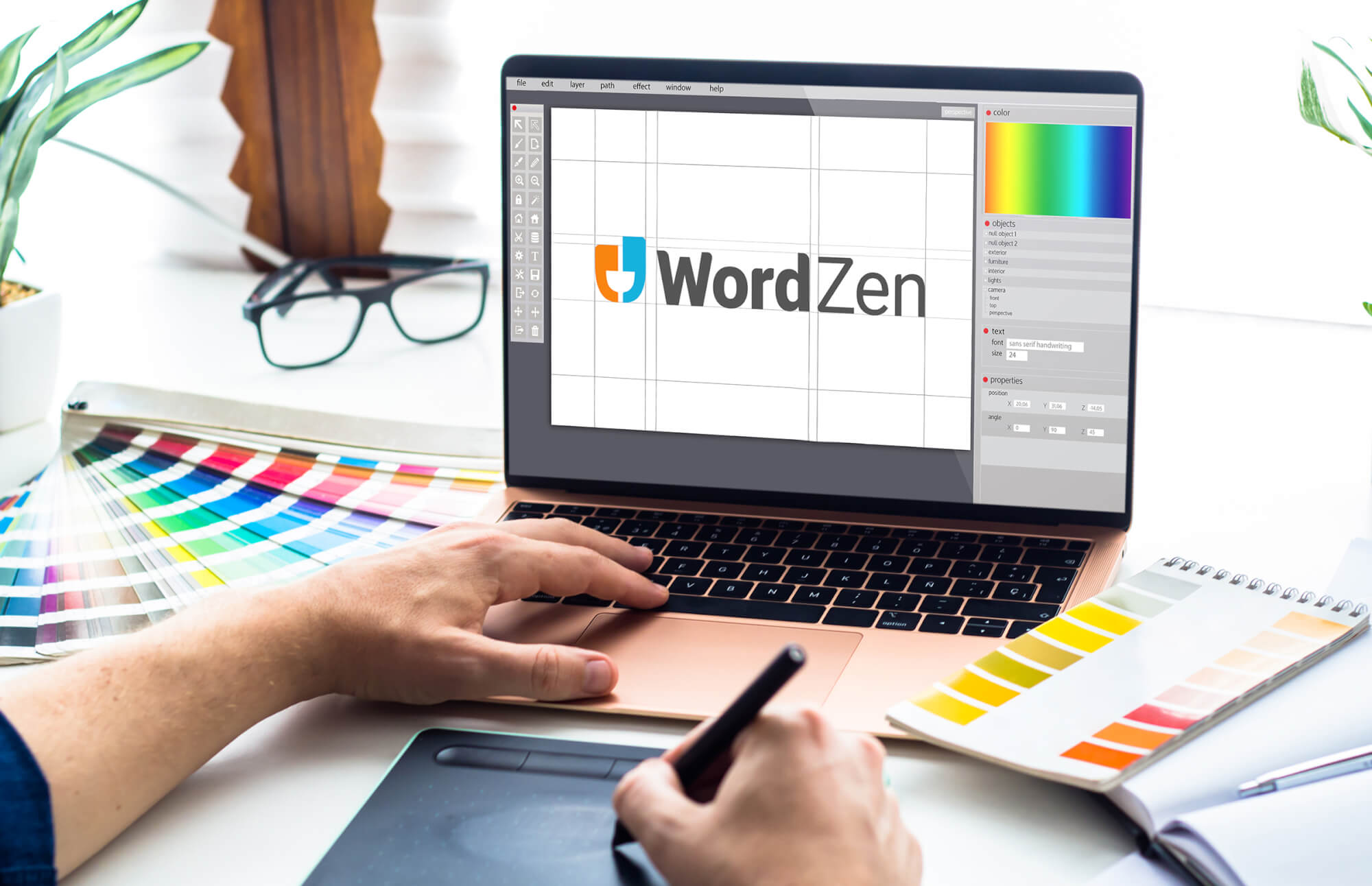 We then began work on the site. The client did not feel that their previous site was appealing—either in terms of look or content. We completely rewrote the site's content, working through multiple drafts until the client had exactly what they were looking for.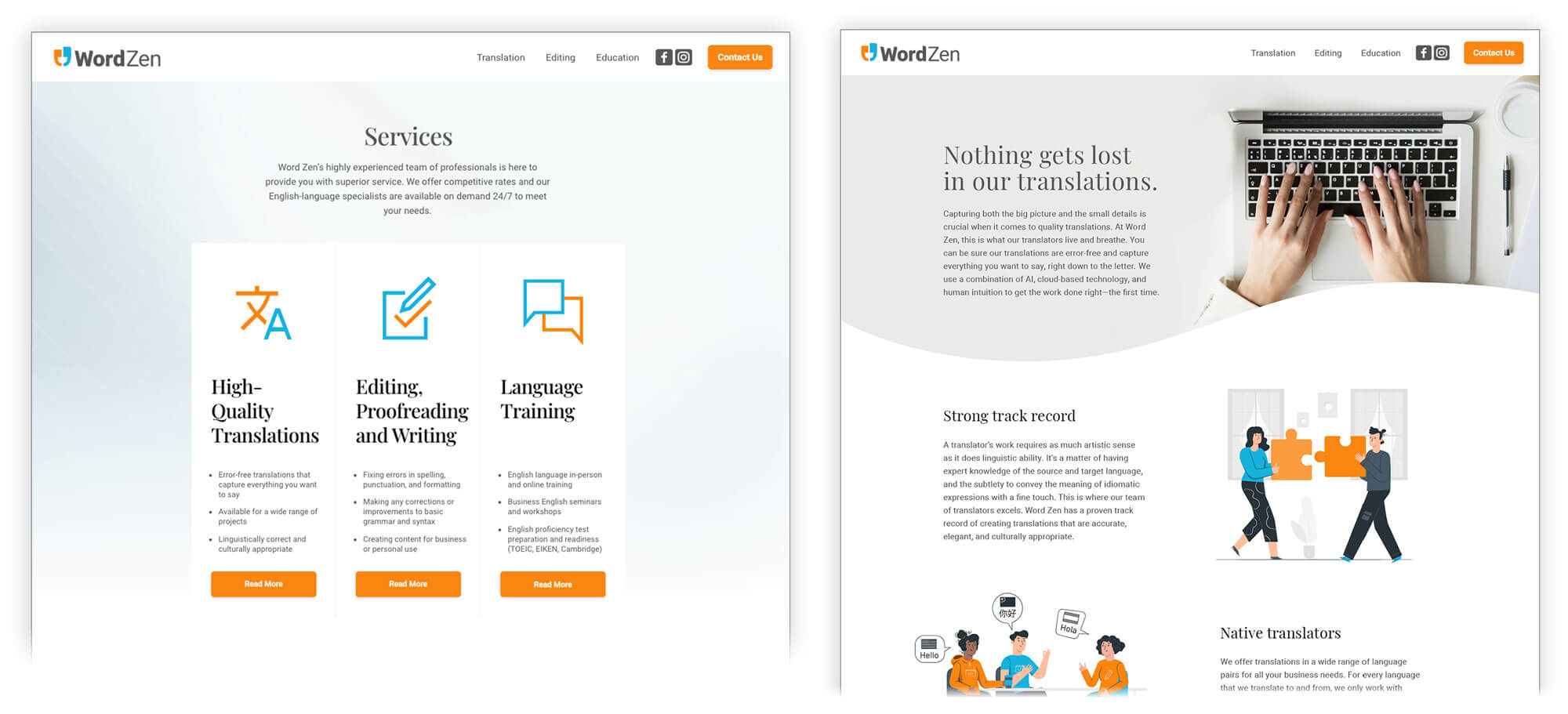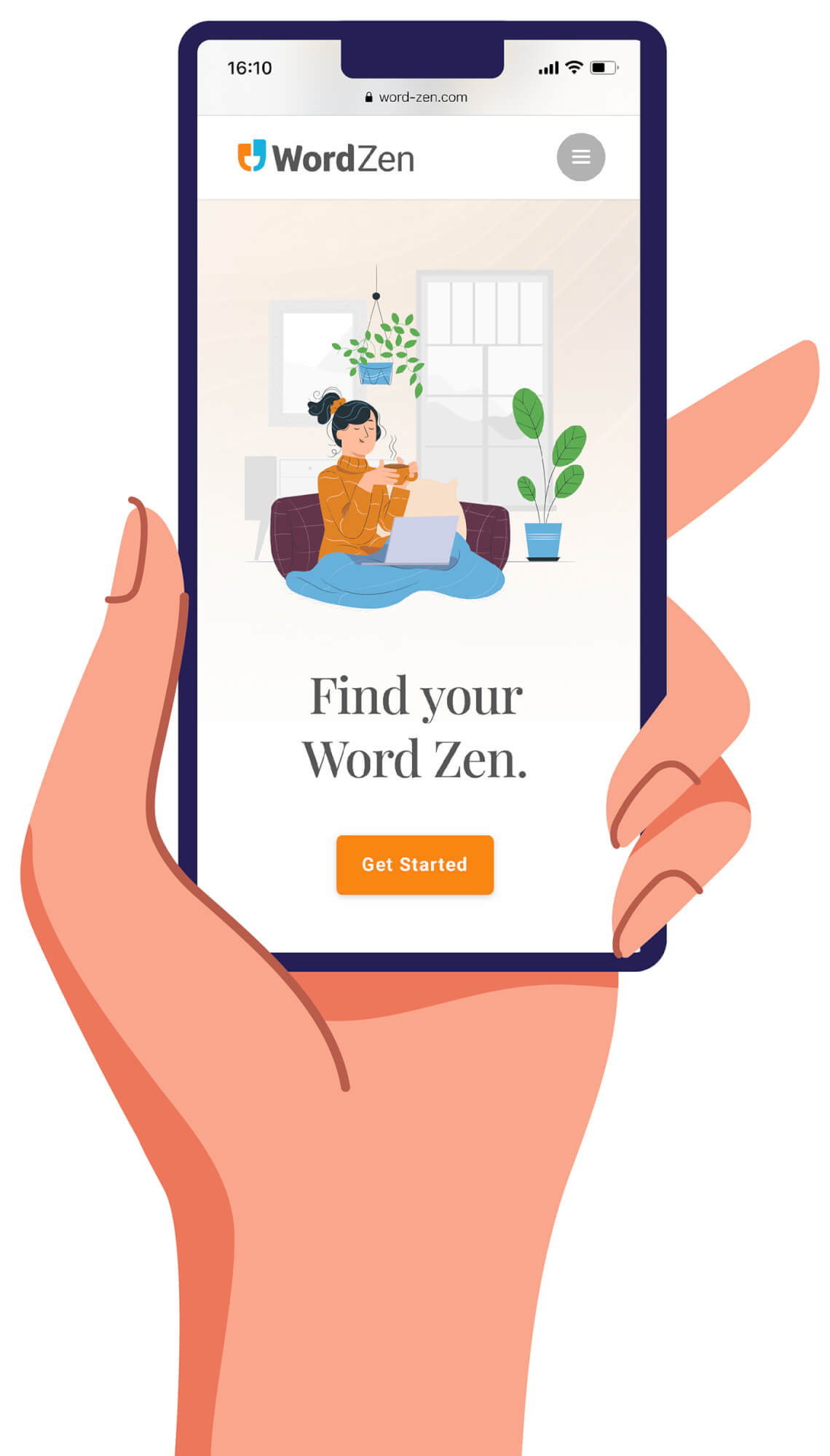 In establishing the site's design, we complemented the light touch evoked by the new logo with colorful illustrations and graphical elements that blended perfectly within an attractive and inviting color palette. We set up the site on the WordPress platform, which means that the client can easily make changes to site content as needed.
Custom Media delivered the project on time, on budget and to the client's complete satisfaction, helping them reach a wider audience for their services.