Adverts in the new age
September 1, 2016
By Myriam White
Editorial Intern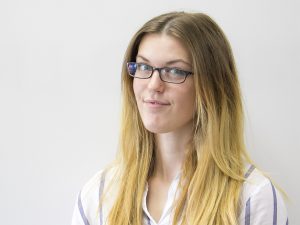 As different methods of communication surface every year, it almost seems as though linear traditional methods of advertising will join cave paintings on the list of ancient ways to interact.
Whether by print, online, phone, or direct mail, there are a plethora of ways for businesses to advertise and, in turn, draw in their audience using new ideas: as magpies are attracted to shiny objects.
I am the magpie in this story, and it was an advertisement on Instagram by Danish jewelers Pandora that caught my attention. It was approaching my 21st birthday; I did not have to consider a reason to shop online for jewelry.
Since 2015, Instagram has been hosting advertisements, which I find is attention-grabbing. The photo-sharing app shows ads with the buttons "sign up," "shop now," and "install now". With these options it is easier to shop and get involved. The appeal of the ads is that they are tailored to the user's interests.
Appearing as a normal picture on the platform's feed, they fit to the design of the user's Instagram, integrating delicately without polluting your screen and time. The practice is not as vexing as that of pop-ups or as harassing as roadblocks; it is as simple as a light slip of your finger to discard an unwanted ad.
Advertisers are looking at social media because they can target more easily the right audience for their products and services. Millennials are constantly on the go and over 90 percent of them use social media, according to the Pew Research Centre, a US non-partisan fact tank. I am one of those millennials. When scrolling through social media mindlessly to escape responsibilities for a couple of minutes a day, I find it more compelling when my interests merge with advertising.
Thus, advertisers have realized that, to communicate with younger generations, social media should be the priority platform. Millennials have no time to be pushed and persuaded to buy a product or deal with ads using tricking, blinks and cover-ups such as pop-ups and spam.
Right now, it is thoughtfulness that catches our attention. In a world where we are bombarded with different products, we want an ad that is useful to us. We want it to feel authentic. A study conducted by content marketing software NewsCred showed that 64 percent of millennials responded more positively to advertisements tailored to their cultural interests.
Ironically, these discrete ads tailored to our own interests have the loudest voice. Millennials want to think they are special and not puppets in a bombardment of show and tell. Instagram's method of advertising is probably the most personal I have seen in recent years—and I hope to see more.