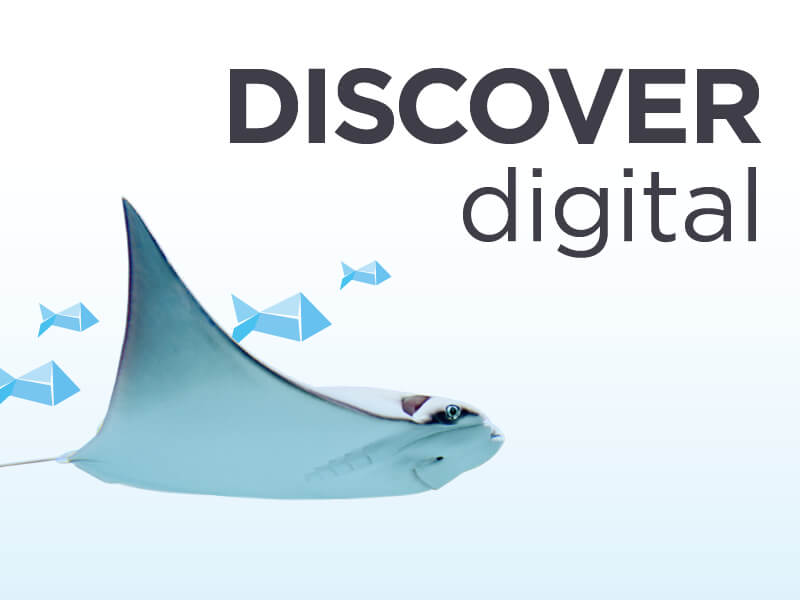 Electrify your story
Marketing options using digital media are endless. With so many new outlets, ways of doing things, and functionalities—which can change on a daily basis—much of your final choice involves exploration.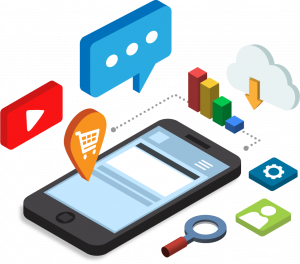 Marketing options using digital media are almost endless. With so many new outlets, methods, and functions—which can change daily—much of your final choice involves exploration.
Any business looking to grow and maintain a position on the global stage must consider the technological innovations that affect how we view and share content.
According to global creative agency We Are Social, web browsing on laptops and desktops decreased 19 percent in 2017 while browsing on mobile phones increased 25 percent.
Effectively engaging your audience through visually stimulating content on the right platform is crucial to keeping existing and potential clients interested.
Online, on point
Your website is your eyes and ears, the doorway to clients. Here are six questions to consider:
1. Is it mobile friendly?
If it isn't, you'd best take a step back and start again. In today's smartphone society, this is a no-brainer. M-commerce is the wave that you want to catch.
A mobile-first approach is a mindset where website creation is done in a linear process, where content must be sorted by degree of importance from top to bottom.
2. What is the story?
Your website should flow in a way that meets the needs of your clients first. Whether this is through image-heavy, design-oriented dynamic pages or text-based, information-heavy sites, there must be a story to follow.
3. Where are you on Google?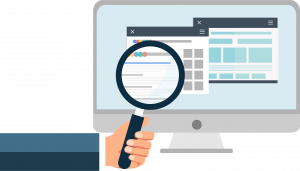 Search engine optimization cannot be a second thought. What use is your website if clients can't find it? The number of keywords you can use is extensive, so it's important to choose those that are most relevant for your Googlers. And remember that Google updates its algorithm more times each year than there are days—so the job is never done.
4. Are you selling the right way?
Think without limits. E-commerce websites allow you to show as many products as you want, for as long as you want. Organize items in a way that is logical and easy for customers to understand. Mobile-optimized, one-page checkouts make shopping easy on all devices, which means more chances for your customers to buy. To make the experience better, you can embed videos of products, enable zoom on pictures, and show related items. You'll also need to consider your end-to-end security—a constant and ever-evolving battle.
If you look at a mobile-based user interface, it looks more or less the same from top to bottom. People who browse on mobile often don't have as much time as those who use desktops or laptops. That's why information needs to be optimized based on importance.
5. Do you have a social life?
Social media is fast becoming the lifeblood of digital marketing. Choose your platforms carefully based on your target audience. Think about how and when they consume information.
6. Do you have the right data?
Understanding user behavior involves extensive data analysis and collection. This should be reviewed regularly, particularly within fast-moving industries.
Lights, camera, action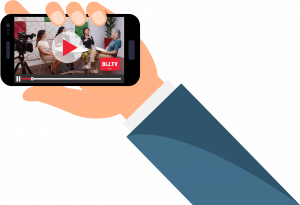 In an age when people suffer from the fear of missing out, the use of video on social media platforms provides a quick and continuous stream of information. Whether it's an exhilarating travel-related presentation or speeches given by world leaders, video is an effective way to consume information.
It could also be a series of corporate interviews to attract new recruits, a showreel to say what you care about the most as a company, or a story about cultural experiences. No matter what it is, your message comes alive through the imagery, music, and narrative.
Video has become one of the most effective tools for storytelling, and platforms such as YouTube have given a voice to amateurs and professionals.
According to The Drum, the largest marketing website in Europe, YouTube viewers watch one billion hours of video each day, Facebook users consume more than 8 billion videos every day, and 82 percent of Twitter's audience views video on the platform.
Live video and webinars are another form of this medium. If you use these, you can reach a much larger audience.
If you're looking for outside advice on how best to navigate the digital world and make an impact with your marketing, please email inquiries@custom-media.com