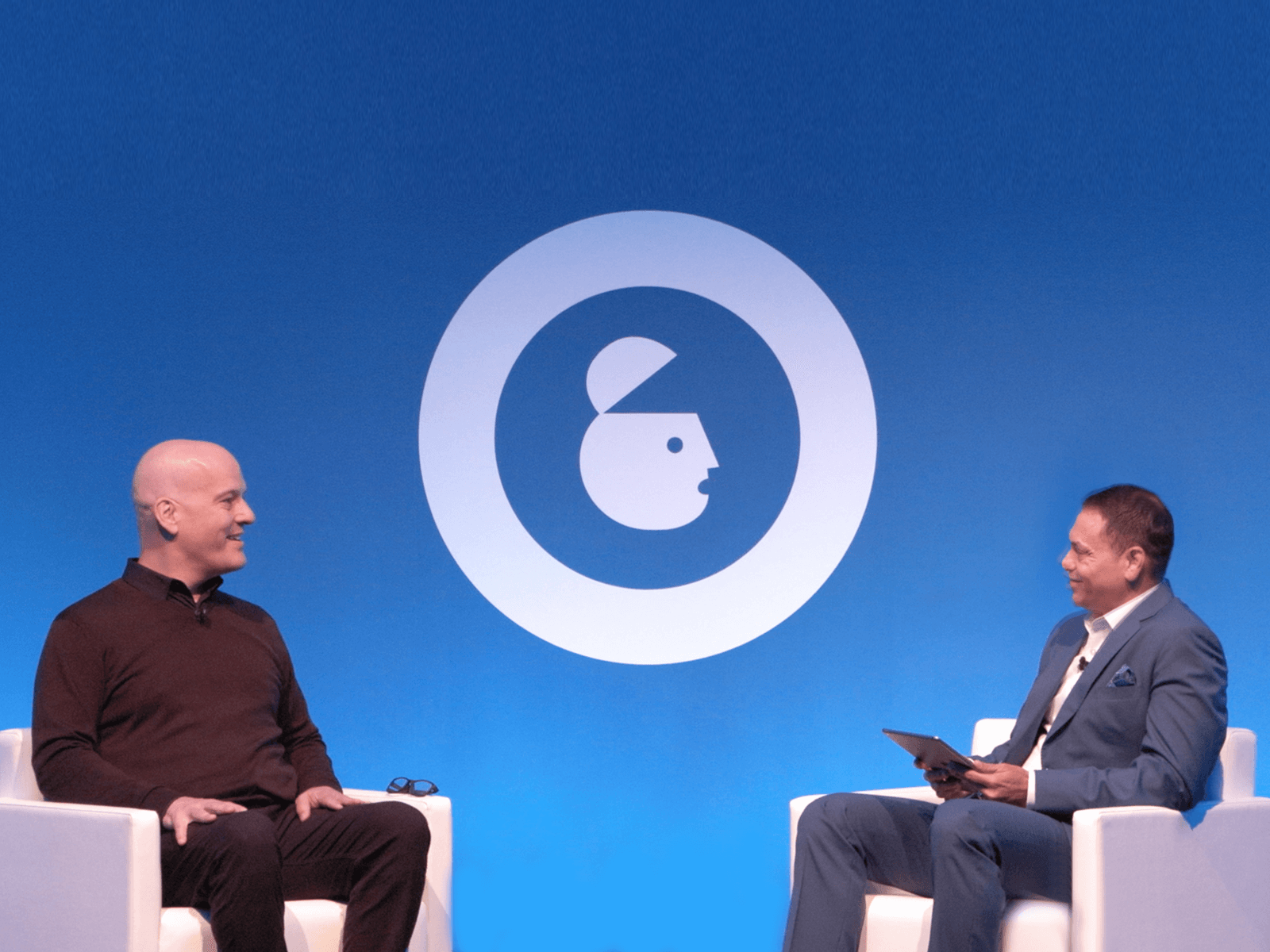 Exploring the Power of Storytelling at Advertising Week Asia 2023
Custom Media CEO and Co-Founder Robert Heldt took part in a wide-ranging and fascinating discussion with artist and brand collaborator David Stanley Hewett at Advertising Week Asia 2023.
Advertising Week Asia 2023, held in Tokyo on June 6–8, was an opportunity for leaders in the fields of advertising and marketing to share insights about what makes the industry run. And this year, Custom Media marked its presence in style.
During a keynote session on June 7, Custom Media CEO and Co-Founder Robert Heldt sat down with world-famous artist and brand collaborator David Stanley Hewett for a talk titled "Unleashing the Power of Narratives: The Magic of Japanese Artistry in Brand Storytelling." Both speakers reflected on the importance of how a storytelling approach can be employed to yield impressive effects for brands and businesses.
Hewett, who has worked with companies ranging from the athletic goods company Puma and the whiskey retailer Dekanta, spoke about his earliest artistic–business collaborations, which included designing an obi—the ornate belt that is used with kimono—for the major Japanese department store Takashimaya. This collaboration came about when a gallery manager at Takashimaya entered one of the paintings Hewett was showing at an exhibition at the department store in a competition. He won the competition, and this led to the opportunity to create an obi that Takashimaya sold nationally, and which became a top seller.
He also spoke about his collaboration with Dekanta, which took the form of a set of bespoke lacquer cases and bottles for extremely rare Japanese whiskey. The box was designed by Hewett and created by Taya Kobo, a renowned lacquer studio in Wajima, Ishikawa Prefecture. For the shape of the bottles, he drew upon his long study of Japanese martial history and his time in the United States Marine Corps. The bottles that Hewett designed, which were made by Sakai Glass in Osaka, bear a striking resemblance to the shoulders of samurai armor.
In his conversation with Hewett, Heldt was able to draw out the artist's dedication to choosing collaborations that truly allow him to tell a story while also making an artistic impact and sharing the cultural traditions of Japan with global audiences.
The wide-ranging talk covered Hewett's artistic training, his fascination with martial history, and some of his most impressive projects, which include painting the ceiling of a 600-year-old Shinto shrine.
You can watch the keynote in full below: