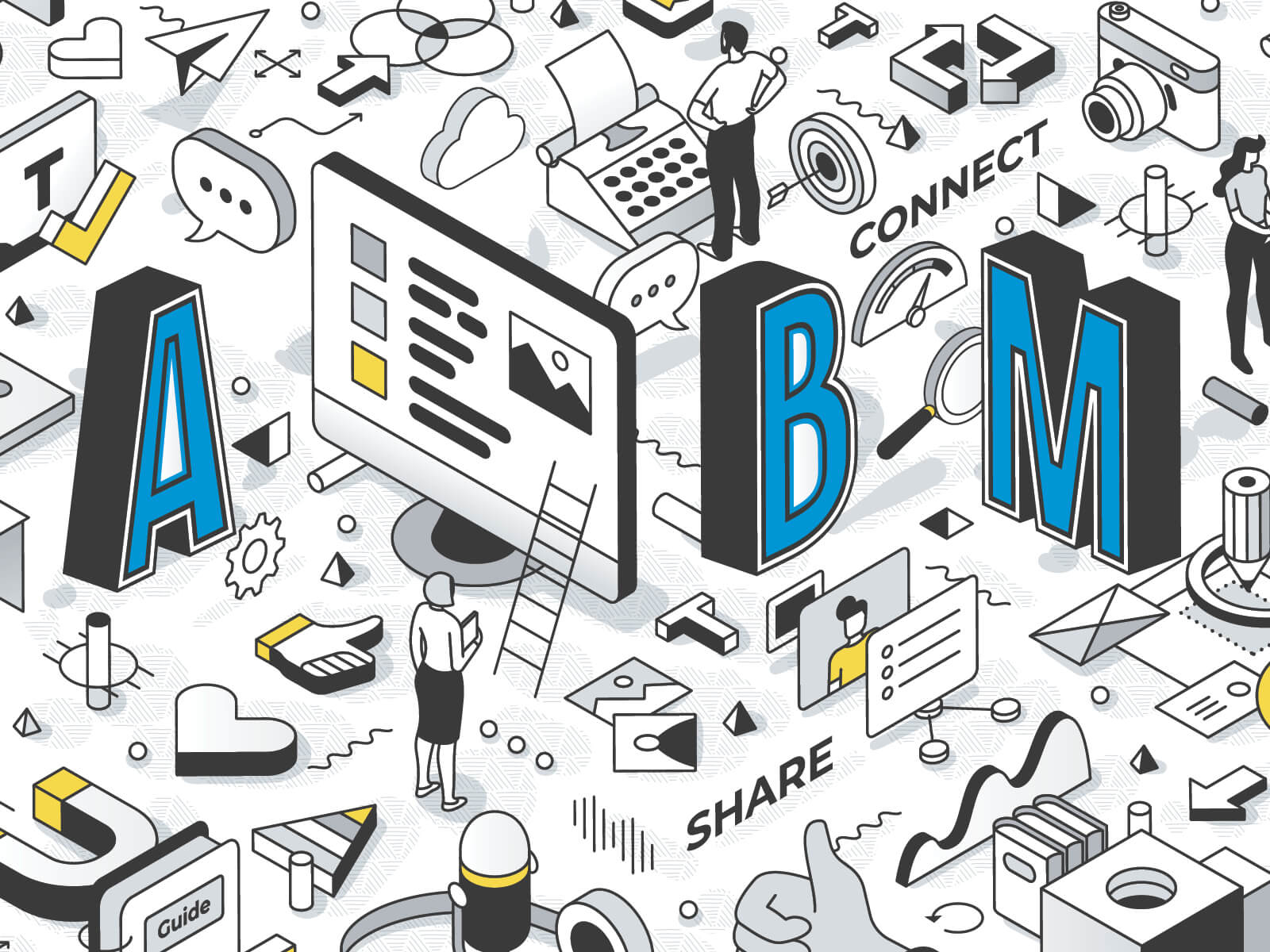 Is Account-Based Marketing Right for Your Business?
Discover the many benefits of this marketing approach, which can include improved sales velocity and boosted ROI.
Although account-based marketing (ABM) has been around for almost two decades, its popularity has boomed in recent years—especially as the go-to marketing strategy for B2B software as a service (SaaS) companies, thanks to the approach's capability to identify and precisely target high-value customers with better results aided by rapid developments in technology.
So what is ABM? It is a strategic approach to business marketing based on account awareness, and requires that sales and marketing teams work closely together to identify ideal customers and set in motion a laser-focused lifecycle marketing strategy to attract and retain high-value customers.
It differs significantly from traditional demand generation marketing, which is a reactive strategy that focuses on lead generation as a key objective and relies heavily on creating generic content and marketing campaigns to reach wider audiences and driving higher traffic volumes. Its key KPIs include quantity of leads, pageviews, and downloads.
ABM, on the other hand, takes a customer-centric approach, and is proactive, focusing on personalized content and quality leads. Its KPIs include revenue, average deal size, and pipeline velocity. However, it is important to understand that if you are using a demand generation-based approach, you shouldn't jettison it entirely for ABM—it's about finding the right mix between the two approaches.
A traditional demand generation pipeline strategy focuses on a buyer's journey, moving from awareness to consideration and then decision. In contrast, ABM focuses on an account's lifecycle pipeline and takes into account the buying committee's actions, and includes acquisition, acceleration, and expansion. For each of these phases there are relevant KPIs—in the acquisition phase it should be meaningful engagement; in the acceleration phase, it's average deal size and deal cycle; and in the expansion phase, it is cross selling, up selling and retention rates.
ABM Tiers
Depending on your business goals, you should take into account the appropriate ABM tier that best suits your marketing strategy. This ranges from 1-to-1 ABM, which is geared towards higher value targets, to 1-to-many, or programmatic ABM, which can be used to target hundreds of lower-value customers. You can learn more about these tiers in the following paragraphs.
1-to-1 or Strategic ABM
This tier focuses on a limited number of higher-value accounts that can generate the most revenue for your business. The key to success here is relationship-building, using highly targeted marketing interactions that demonstrate in-depth understanding and the ability to address your target customers' pain points. This strategy takes more time and is more expensive, but the results more than compensate for the effort.
1-to-Few or ABM Lite
ABM Lite is geared towards grouping your target accounts into smaller groups of five to 10 accounts by sub-sector, for which marketing campaigns can be activated as clusters instead of being directed to individual accounts. The benefit of this strategy is a cohesive approach to an industry sector where shared knowledge and tactics can be leveraged.
1-to-Many or Programmatic ABM
The final tier of ABM is based on broader marketing programs with minimum personalization and customization, and target accounts are grouped into even larger clusters than in ABM Lite. This is a newer approach to ABM that is made possible by technologies that enable razor-fine targeting, analytics and personalization among larger groups of identified accounts. Comparatively, this is the least expensive strategy.
ABM is continuously evolving, and if you have not yet implemented it in your business, you should conduct an ABM assessment—you can download our check sheet here. You should consider the strategy that will be suitable for your business, and we recommend working with an agency partner such as Custom Media to successfully implement ABM in your business.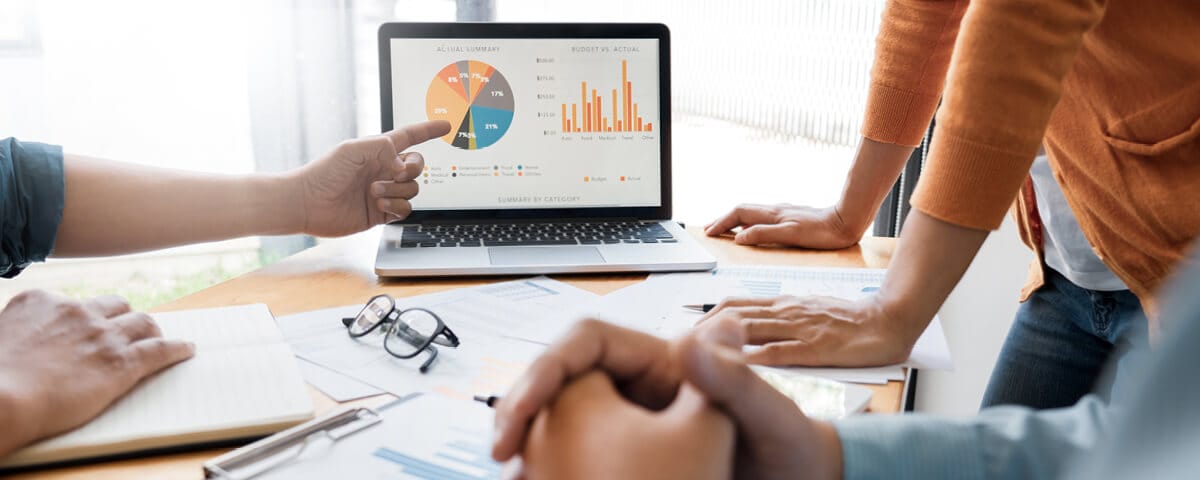 Benefits of ABM
So why should you roll out ABM? It offers a wealth of benefits, and the top five are:
Efficiency in targeting the accounts that provide the most value, thanks to being able to deliver consistent, tailored campaigns that eliminate waste when it comes to budget and effort. Furthermore, you generate measurable results for your top customers and show them that you have a better understanding of their problems, and can offer the right solutions.
Increased deal size, because you're focusing on top-value accounts. This allows you to generate the same revenue for one account that you would typically generate from five or more smaller accounts. You will also be able to generate additional revenue from these high-value accounts by cross-selling and upselling your solutions as a result, which will in turn serve your top customers better.
As a result of a cost-effective ABM strategy, you will generate better ROI, shortening typical sales cycle lengths with bigger deal sizes and eliminating wasteful spending on unqualified accounts.
ABM will transform your sales and marketing from independently run departments to focused and collaborative teams that focus on better service for your most valued customers.
And finally, you will notice improved sales velocity in your pipeline as you are consistently targeting key influencers and decision-makers, enabling the deals to move faster with a higher closing rate. Your team will have improved focus, better alignment, and increased competency for handling bigger deals.
Sound like an approach you'd like to know more about? Fill out the brief form below to download our assessment check sheet and get in touch—we would be happy to assist you in developing your ABM strategy.