With a fresh design and more focused content, the relaunched Journal further builds on the American Chamber of Commerce in Japan's prestigious reputation.
The exciting new Journal represents a total departure from the past.
This 2-in-1 magazine targets a broad readership beyond ACCJ members.
Each section has a distinct look and feel.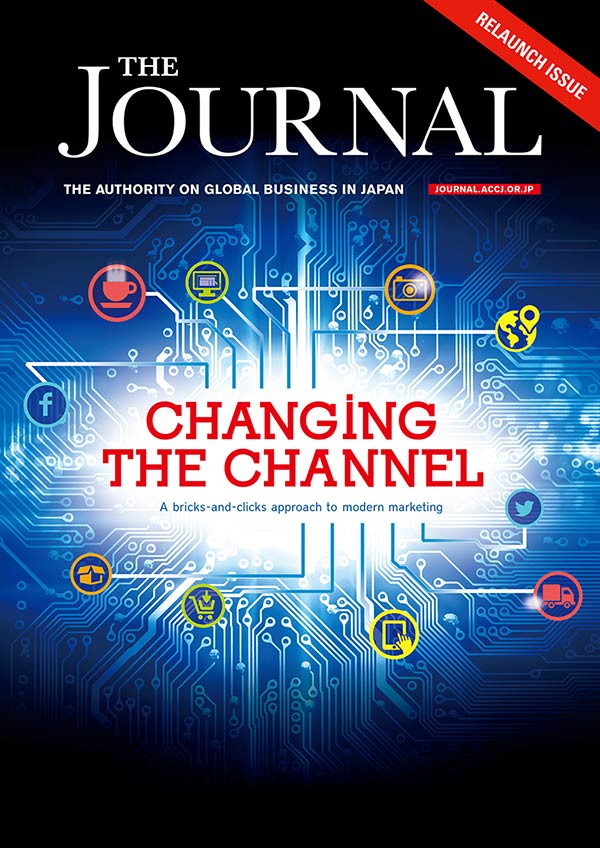 Comprising 70% objective analysis, the first, long-format section is devoted to insights on the issues facing businesspeople in Japan. Articles include comment by experts, and are written by professional journalists with experience in media outlets such as Bloomberg, Nikkei, and Reuters.
Several regular columns will appear in monthly installments, with titles such as The Third Arrow, Tech in Asia, and Voices of Japan.
For the first time, syndicated content is featured from select partners such as Nikkei Asian Review, Fast Company, and The Diplomat.
Translations of Japanese media content also appear in each issue.
The second part of The Journal is reserved for ACCJ news and member contributions, which we always welcome from our 3,000-plus associate and commercial members.
Content in this section closely resembles that in the existing format, with photos and reviews of ACCJ events, as well as articles from chamber leaders in the Tokyo, Kansai, and Chubu areas.
Visit The Journal website: http://journal.accj.or.jp/
Contact Robert Heldt for advertising opportunities in this exciting new format: robert@custom-media.com