Why Japan's B2B SaaS Market Is Booming
In this article, we will examine some of the top B2B SaaS sectors in Japan and explore where the opportunities lie for companies looking to enter this market.
Japan is a key market for B2B SaaS (Software-as-a-Service) companies, as it has a large and technologically advanced economy, high productivity, and a strong demand for innovative solutions. The country is home to a number of well-established technology companies and has a thriving startup ecosystem, making it an attractive market for SaaS companies looking to expand into the Asia-Pacific region.
According to the Gartner Market Databook, Japan's software market was estimated at $26.8 billion in 2021, and is expected to grow at a compound annual growth rate (CAGR) of 10.3% until 2025, reaching $39.7 billion by 2025.
We take a look at some of the top B2B SaaS sectors in Japan and explore where the opportunities lie for companies looking to enter this market. These key sectors are human resource management, marketing automation, supply chain management, customer relationship management, and financial management.
Human Resource Management
A booming B2B SaaS sector in Japan, human resource management is seeing a strong demand for solutions that help companies manage their employees more effectively. This includes platforms that can be used for recruitment, performance management, payroll, and employee engagement.
Globally, the SaaS-based human resource market sector is forecast to reach $445 billion by the end of 2031, with a CAGR of 13% between 2022 and 2031, according to Research Nester.
One of the key opportunities in this sector is the need for more advanced and comprehensive HR solutions, as well as for solutions that are specifically tailored to the unique needs of the Japanese market. This includes solutions that are integrated with existing HR systems, and that can handle the complex—and often unique—regulations and requirements of the Japanese labor market.
Some of the top global players in this sector include Workday, SAP SuccessFactors, Oracle HCM, and ADP. Japan is also home to its own powerhouse: SmartHR, one of the country's few unicorns.
Marketing Automation
This is another fast-growing B2B SaaS sector in Japan, and is addressing the need for companies that are looking to automate their marketing processes and improve their return on investment. This includes solutions for email marketing, lead generation, and customer segmentation, among others.
Some of the leaders in this sector around the world are Salesforce Marketing Cloud, Marketo, Hubspot, and Pardot. According to Statista, the marketing automation sector in Japan is expected to reach ¥73.7 billion by 2025.
However, there is plenty of opportunity for SaaS companies in this sector, as many Japanese companies are still using traditional marketing methods and have not yet fully embraced automation. Additionally, there is a need for solutions that are tailored to the Japanese market, including those that are integrated with popular Japanese platforms such as LINE and Rakuten.
Supply Chain Management
The supply chain management market in Japan is significant: it is expected to generate more than $1.4 billion in revenue by 2030. The sector is a critical one for many businesses in Japan, and there is a strong demand for SaaS solutions that help companies manage their supply chains more efficiently. Some of the strongest performers globally in this sector are SAP Ariba, Infor, and JDA Software.
Key areas where SaaS offerings can generate improvements are procurement, logistics, and inventory management. There is also a strong need in this sector for platforms that can harness technologies such as artificial intelligence and the Internet of Things in a synergistic fashion to develop integrated supply chains.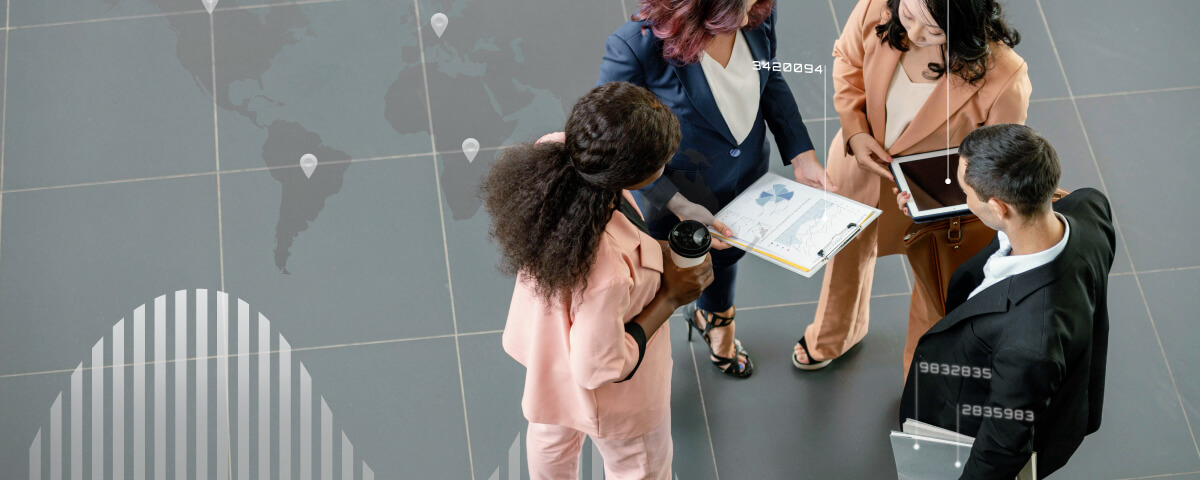 Customer Relationship Management
Improving customer engagement and retention is central to customer relationship management platforms, making it a key B2B SaaS sector in this country. Some of the most important functions in this sector are customer service, internal communication, and sales management, and the leaders in this field are platforms such as Microsoft Dynamics, Oracle CX, and Zoho CRM.
There is a significant opportunity for SaaS companies in this sector, which is expected to reach $5.9 billion by 2027, according to Statista. Much as is the case with marketing automation, many Japanese companies have yet to transition significantly to automation and rely on older customer relationship management approaches.
Financial Management
Being able to manage finances efficiently is a must for businesses large and small, and SaaS solutions that can assist in this area can reap significant rewards. Some of the most popular platforms in this area can assist with accounting, budgeting, and financial reporting.
Just one sector of financial management software—cloud-based financial management— is expected to be worth almost ¥70 billion by 2024, according to Statista. Leading products in this industry are those produced by Microsoft, Sage, and Axiom.
Companies that can adapt their offerings to meet the needs of Japanese companies—which are subject to strict financial regulations that are unique to the country—have a strong opportunity here. The outlook is even better for companies that can develop solutions that integrate with the technologies that are already popular in Japan for financial management.
The B2B SaaS landscape is rapidly changing in Japan, but these sectors offer a chance for innovative companies to achieve results in this market. Whether it's by developing a human resource management platform that can rise above the competition or adapting a financial management solution that can meet the needs of Japanese businesses, there are plenty of opportunities.
And a key tool in any B2B SaaS provider's marketing arsenal is account-based marketing (ABM), which can help your sales and marketing team target just the right key accounts to help your business grow in Japan. Discover more about this powerful approach and download your free ABM readiness assessment in our dedicated piece here.