GoConnect Debuts at Expat Expo
On November 6–7 at Kamiyacho Trust Tower, the first public exhibition for international residents was held—Expat Expo Tokyo 2020.
Custom Media's recently rebranded platform GoConnect made its public debut at the event, with lots of giveaways from the platform and its Partners, as well as a raffle in support of a very worthy charity.
The two-day event drew more than 1,000 guests and nearly 30 companies from a variety of industries—such as travel, food, beverage, language schools, and real estate. Visitors were treated to opportunities to experience Japanese culture through activities such as samurai performances and trying on kimonos. Many companies also provided the chance to try their products and services—booth visitors could enjoy everything from sake tasting to a short massage.
The GoConnect Booth
Aside from our staff, GoConnect was happy to be accompanied by Michael Clemons, founder of YouMeWe NPO, and by Tokyo Coding Club—our premium sponsor for the booth. YouMeWe supports children at orphanages in Japan, while Tokyo Coding Club organizes classes in coding and IT for young children and teenagers.
Those who passed by our booth could pick up a free GoConnect-branded, eco-friendly tote bag filled with flyers and items from some of our Partners.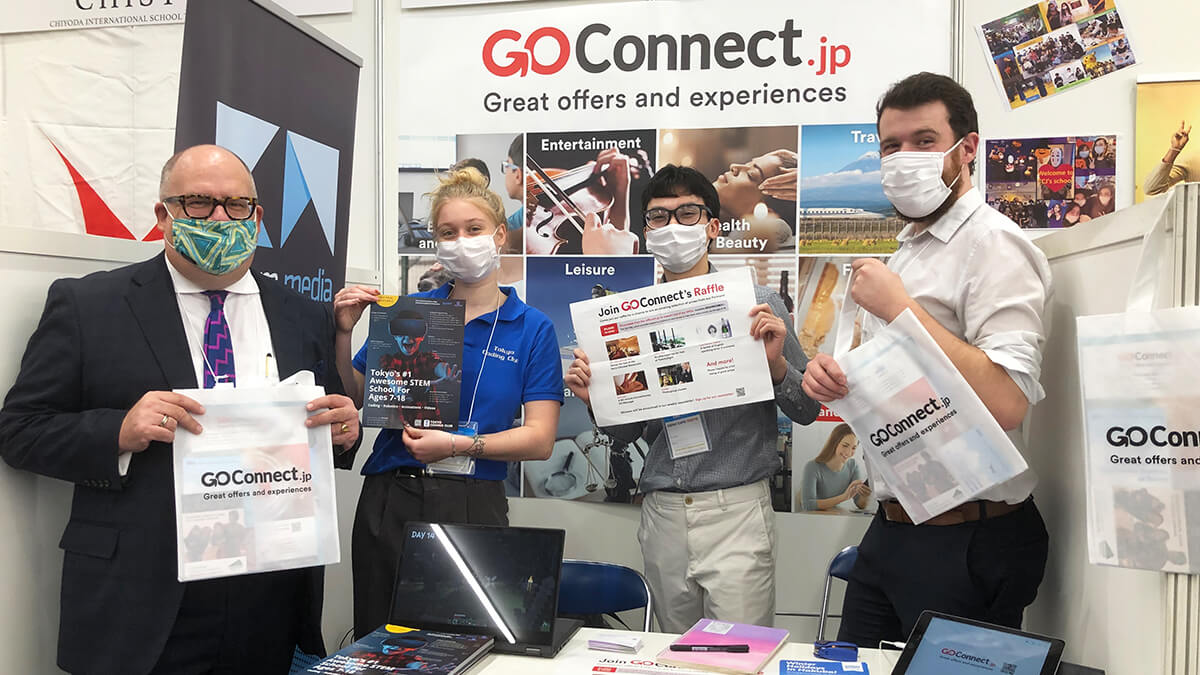 We also organized an exciting raffle, with all proceeds going to YouMeWe NPO. Amazing prizes included a weekend for two in Hakuba, dinner at the ANA InterContinental Tokyo, afternoon tea at Conrad Tokyo, and more. GoConnect raised ¥41,000 for YouMeWe!
We were also pleased that many guests were interested in using GoConnect offers on the platform and listing their products and services with us. GoConnect's newsletter subscription list also got a significant boost from guests.
The event was a great success and an excellent opportunity to spread the word about our rebranded platform.