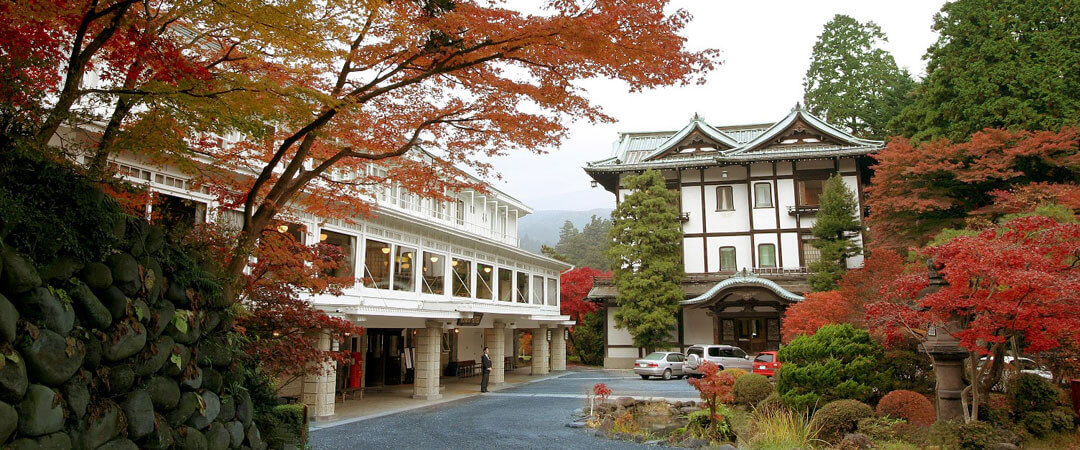 Giants of Time
Albert Einstein. Helen Keller. Dwight Eisenhower. Ulysses Grant. Eleanor Roosevelt. Frank Lloyd Wright. Charles Lindbergh. Lou Gehrig. Indira Gandhi and Haile Selassie.
Add the British Dukes of Windsor and Gloucester and a Prince of Wales, along with Swedish and Danish royals, and you have a small sample of the many famous names who have checked in at Japan's oldest Western-style hotel.
Built in 1873, the grand Nikko Kanaya Hotel is proudly steeped in history and sensitively preserved among lush landscaped gardens that lead steeply to the fast-flowing river and busy road below.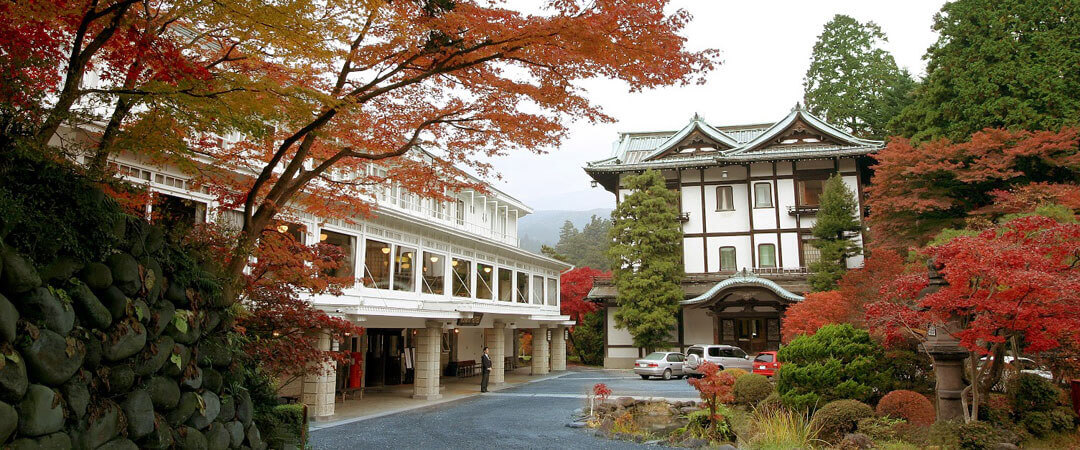 GLIMPSE OF THE PAST
But the main draw for many awestruck visitors who step back in time through the slowly revolving glass doors—trimmed with polished wood—must be the delightful blending of original Japanese and Western classic design elements.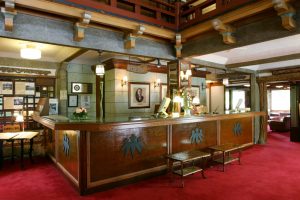 The old-fashioned alcoves, antique furniture, and welcome anterooms of this registered Tangible Cultural Property (since 2014) add startling character and patina, while sweeping staircases, timber beams, stone walls, and striking red carpets could belong to an almost-forgotten era of unashamed opulence and style.
Elaborate silver-painted radiators, eccentric bathtubs on legs, and huge wooden windows offering stunning mountain views complete the old-world image. Meanwhile, air conditioning, heating, bathrooms, Wi-Fi, and other modern comforts and conveniences keep Japanese and overseas guests feeling happy and secure.
Before our superb five-course meal—announced by a discreet 6:00 p.m. chime and presented with impeccable service in the hotel's elegant French dining room, its sweeping garden vista setting the mood—we had tried one of the 200 types of single malt whiskies in the dimly lit Bar Dacite. This small, cozy space displays an amazing library of mint-condition jazz albums and features a solid stone fireplace and a warm speakeasy atmosphere.
Black-and-white photos decorate the quiet corridors and long walls throughout the three-floor hotel's common areas. Grainy images of the foreign VIPs of politics, science, royalty, and sports are located next to a classic billiard table that guests are invited to use, while 18 paintings of Japanese master poets from the Heian Period (794–1185) adorn the walls of the banquet hall.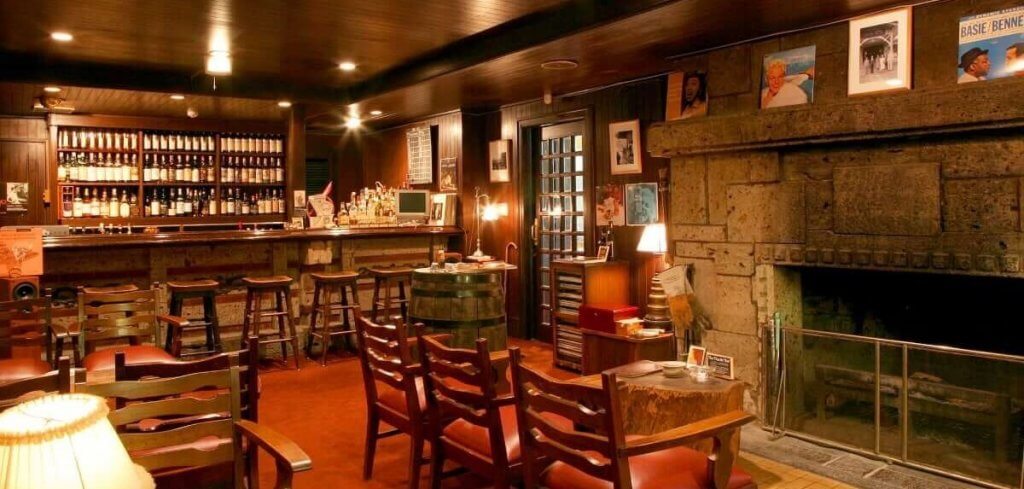 HERITAGE AND NATURE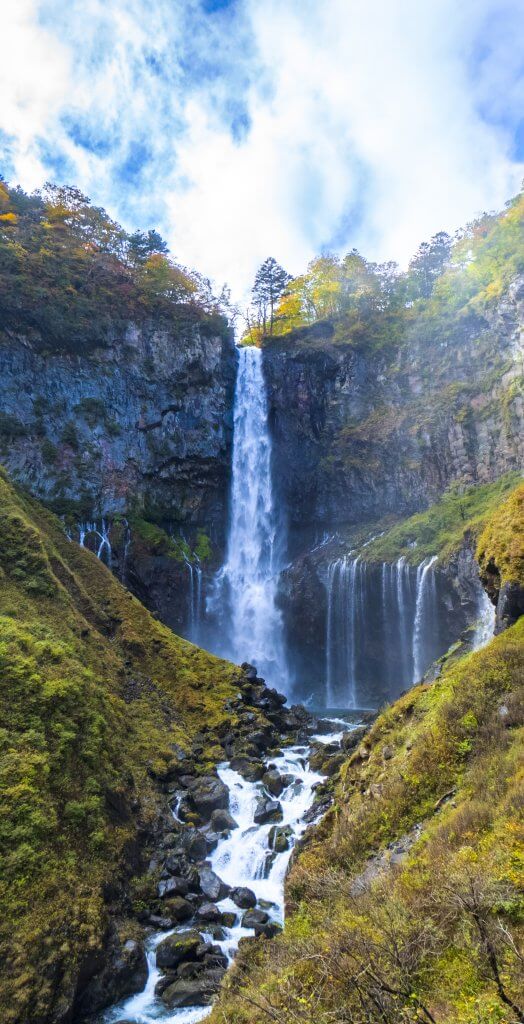 Indeed, history is a major draw for many tourists to Nikko. Located in Tochigi Prefecture, about 150 kilometers north of Tokyo—or a comfortable two-hour Tobu Railway trip from Asakusa Station in Tokyo (I recommend paying a small extra premium for a private and cozy compartment)—Nikko offers a number of fascinating and attractive UNESCO World Heritage Sites. These are near the Nikko Kanaya Hotel and include Nikko Toshogu Shrine, which enshrines Tokugawa Ieyasu, the founder and first shogun of the Tokugawa shogunate (1603–1867).
About five minutes' walk from there is the stunning red Shinkyo (Sacred) Bridge in central Nikko. And a 30-minute bus or taxi drive up a dramatically winding mountain road lies the spectacular Kegon Falls, a charming lunch spot of local specialties such as steaming bowls of buckwheat soba noodles with yuba (tofu skin). Sightseers can take a swish elevator from ground level to the bottom of the 97-meter plunging waterfall.
Nearby, Europeans especially will enjoy visiting the taste­fully restored and preserved holiday villas built by the British, Belgian, Italian, and French embassies that are set in beautiful parks just a brief walk apart. The villas overlook the country's highest natural lake, the shimmering Chuzenji, where boats ply the tourist trade when the waves are not too choppy. Close your eyes and one can easily imagine decadent weekends here in the 1930s as rival envoys gathered shoreside or at their fireplaces to swap diplomatic gossip and national refreshments.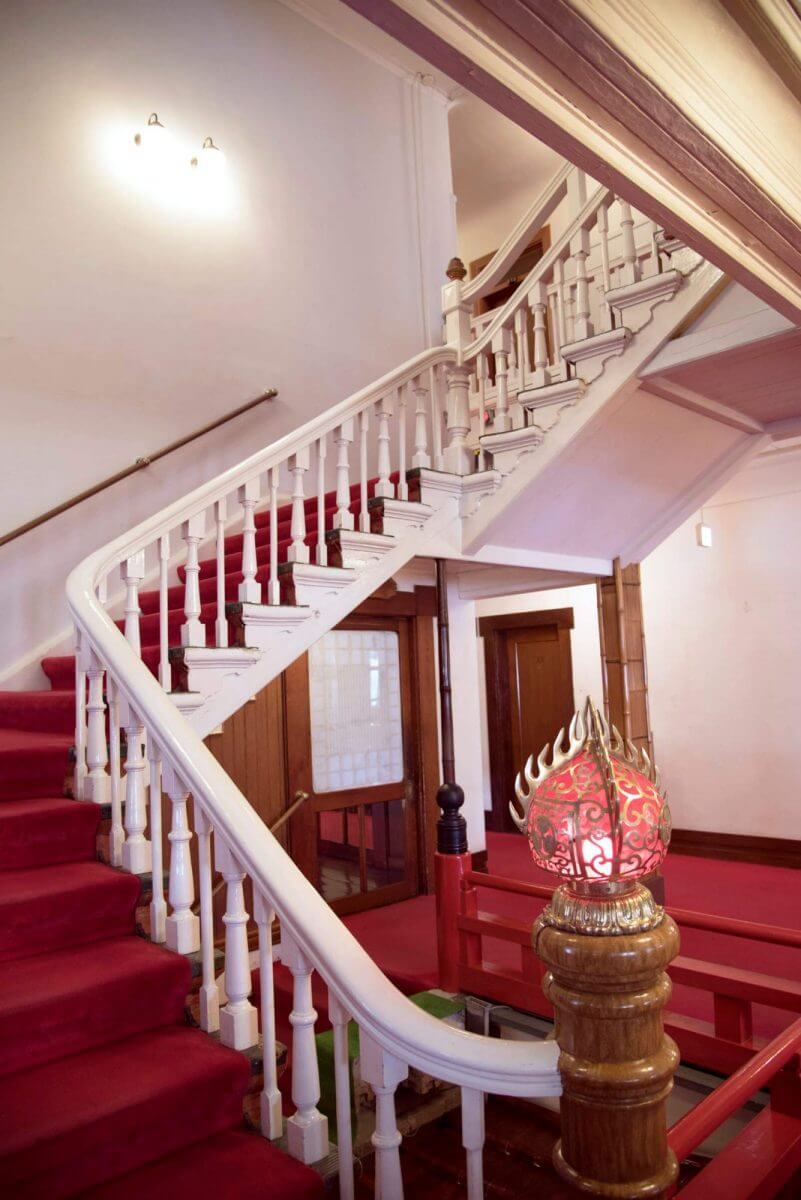 At the British villa, you can enjoy genuine English after­noon tea at a quaint café—tasty scones with cheese or jam and clotted cream served with specialty teas. Tables even have bilingual illustrated instructions on scone etiquette!
After a brilliant but exhausting day during which we also viewed temples, shrines, gates, and onsen—and enjoyed a brief ropeway ride—we caught the bus back to Nikko Kanaya Hotel and checked into the hallowed Room 15, where Einstein slept for several nights in late 1922.
Indeed, it was in Nikko during his only visit to Japan that the brilliant German scientist learned he was to be awarded the Nobel Prize in Physics. As I lay in bed that night, I pondered that, perhaps, he read that historic telegram in this very room!