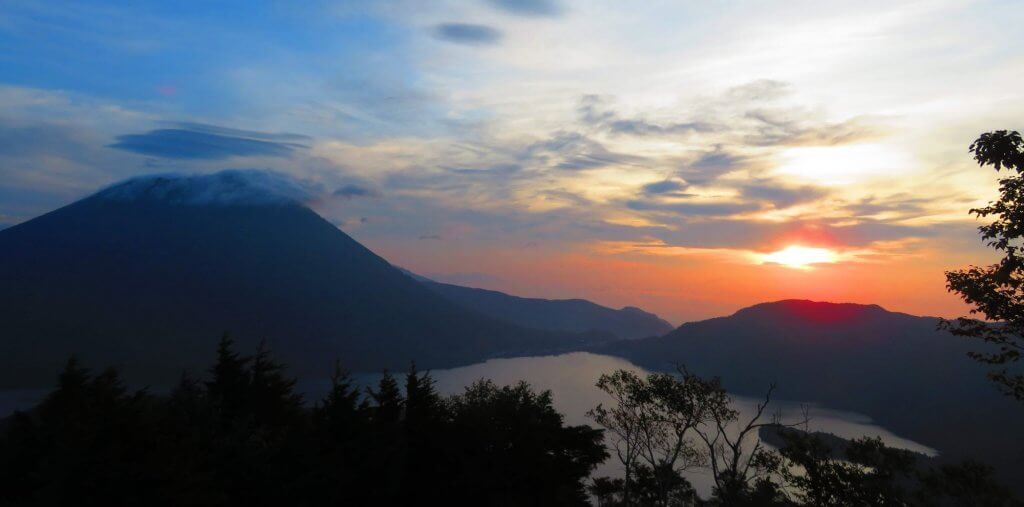 Nikko's natural secrets unveil sanctuaries of awe and exploration
For generations, Tokyoites wishing to get away from it all have chosen Nikko, in Tochigi Prefecture, as their sanctuary of choice. Many have sought the area's spectral mountains and forests, majestic rivers and lakes, as well as its centuries-old culture.
In spring, we enjoyed a two-day cultural, culinary, and out-of-doors experience in Nikko, a visit complemented by the local version of omotenashi—the Japanese tradition for service.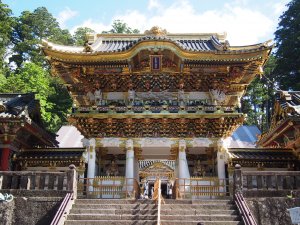 CARVED IN TIME
Nikko is synonymous with religion and ritual, and one manifestation of that duality has been in art, in particular kibori, or woodcraft.
One way to appreciate Nikko woodcraft is to observe the myriad shrine carvings in the region, including those at the Nikko Toshogu Shrine. This is the resting place of Tokugawa Ieyasu (1542–1616), founder of the Edo shogunate.
And a carving of the legendary three wise monkeys—representing the principles of see no evil, hear no evil, speak no evil—is nearby.
For a hands-on experience of wood-carving, which can be enjoyed by families, we recommend Murakami Toyohachi Shoten, a lacquered crafts goods retailer and workshop. There, we received a generous welcome followed by an on-site tutorial on carving using traditional tools.
For our gift item, we chose to trace and engrave the image of a horse on lacquered wood, and inscribed a commemorative message.
The result was a personalized hand-held face-mirror with the engravings on the back. Other gift item ideas include photo frames and picture stands, and such images as cats, the three monkeys, and flowers or plants.

FOREIGN LEGACY
A highlight of the trip was the visit to Lake Chuzenji and its surroundings, a summer resort area that reached eminence between the Meiji period (1868–1912) and the Showa period (1926–1989).
Along the lake's banks can be found the restored villas of dignitaries, including the Italian Embassy Villa Memorial Park and the British Embassy Villa Memorial Park.
The immaculate Italian Embassy Villa Memorial Park was built in 1928 and used by Italian ambassadors until 1997.
Designed by Czech–American architect Antonin Raymond, when he visited the area as the assistant to Frank Lloyd Wright in 1919, the villa offers stunning views of the lake, and makes for the perfect sanctuary after a morning of hiking—or touring by boat—around Lake Chuzenji.

LAND OF THE GODS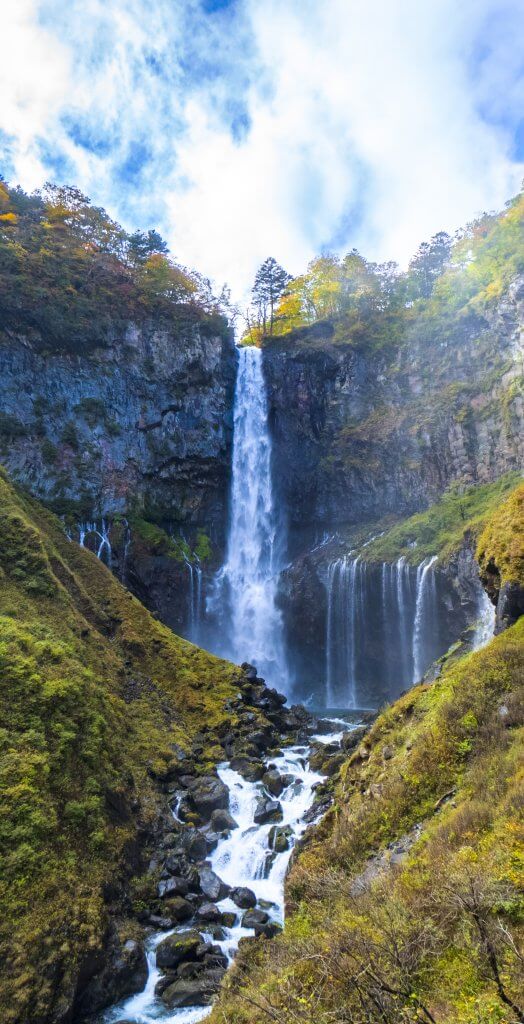 Looking out from the villa's porch, beyond Lake Chuzenji, one can see the Nikko mountain range, including the majestic Mt. Nantai, traced out on the horizon.
Thought to be a sacred area created by the gods, it is not surprising that the range has for generations been revered by ascetic Buddhist monks, who sought refuge there in part because of its appearance of other-worldliness.
The resting place of royalty and a birthplace of forms of Buddhism and Shintoism, it has some of the most resplendent sightseeing and hiking trails in Japan. The shrines and temples of Nikko, as well as their natural surroundings, are designated a UNESCO World Heritage Site.
When in Nikko, one would be remiss not to visit the mountainous Okunikko area, which lies west of the city center.
Forming part of Nikko National Park, the area has numerous rivers, lakes, and waterfalls, and is rich in flora and fauna, all of which form a natural backdrop that changes with the passing seasons.
When we visited, we enjoyed the sightseeing trails around Senjogahara Plateau, renowned for its pristine nature. A perfect spot for bird watching and identifying plants, it is easy to feel lost in the timeless beauty of the plateau.
DIVINE DINING
And yet Nikko is more than just extraordinary natural and cultural endowments. The region also has a rich culinary history, including shojin-ryori, meat-free yet heavenly cuisine.
Shojin-ryori was the staple of Buddhist monks, who were forbidden to eat meat products. Today, this surprisingly filling dish is enjoyed by everyone with the curiosity to learn more about ancient food traditions.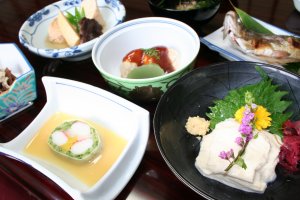 A set meal consists of sumptuous seasonal vegetables, a delectable serving of sesame tofu with a hint of ginger, soft yuba skin (soy milk skin), a Japanese omelet, rice, soup, pickles and dessert, all washed down with green tea.
Presented as though it were a work of art by kimono-clad and ever-affable staff, shojin-ryorican be enjoyed at Gyoshintei, a rustic, traditional restaurant surrounded by a stunning, Zen-style garden.
LUXURY ON THE LAKE
For accommodation, the thought of staying in the same room as did Frank Lloyd Wright (room 5), Albert Einstein (room 15), or Helen Keller (room 108)
at Nikko Kanaya Hotel crossed our mind.
But in the end, were overjoyed with the Chuzenji Kanaya Hotel, a traditional resort hotel with all the equipment necessary for modern explorers.
In 2020, the Chuzenji Kanaya Hotel will be joined on the banks of Lake Chuzenji by the Ritz-Carlton, a modern homage to the area's long-standing reputation for welcoming outsiders.