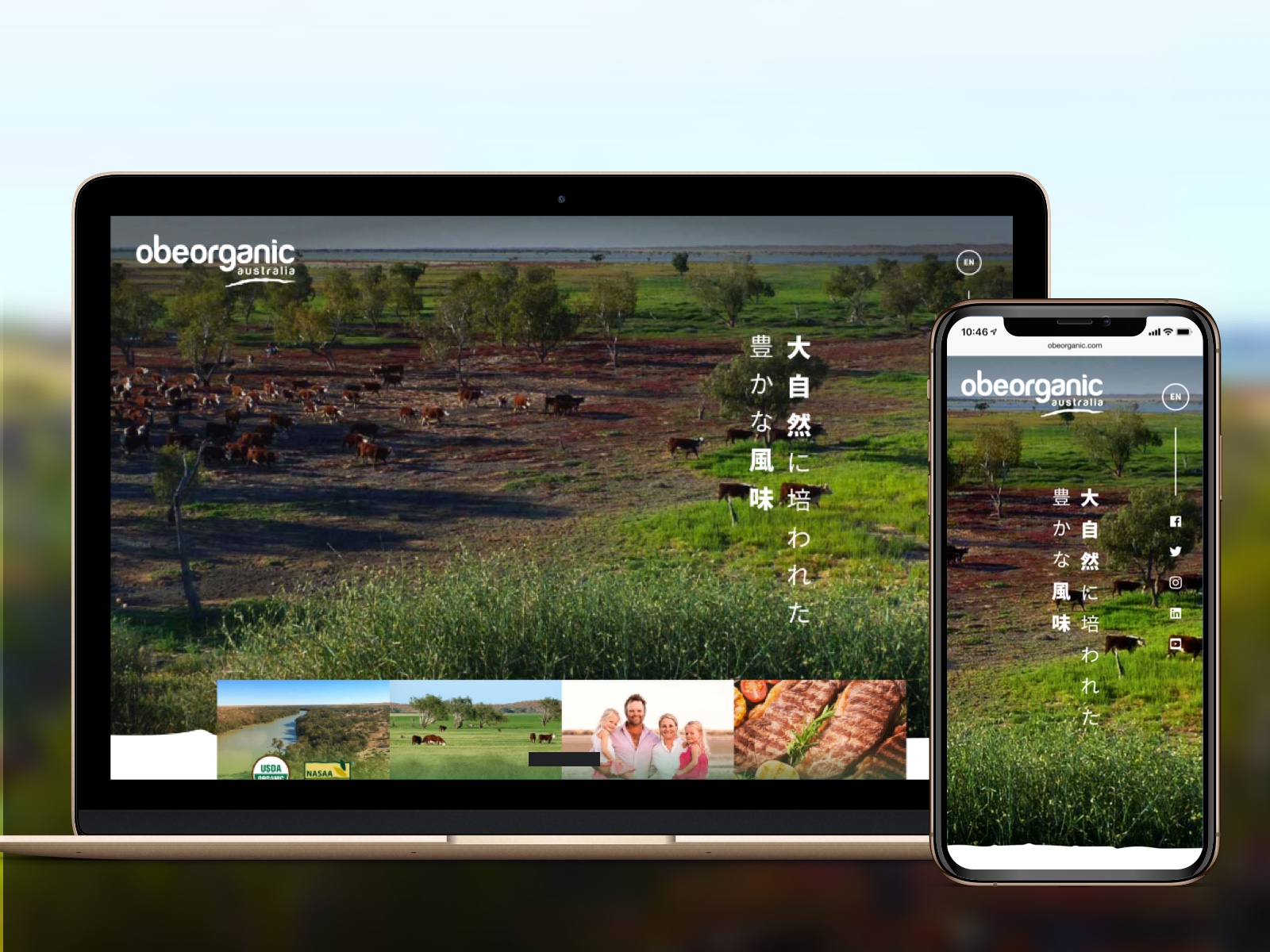 OBE Organic
A multimedia approach that helped an Australian beef exporter gain traction in the Japanese market
OBE Organic is an Australian exporter of premium meat, which is dedicated to providing its customers with the finest grass-fed organic beef. With three decades of experience, OBE Organic has found loyal customers in countries around the world.
But they had yet to make a strong impact in the Japanese market. Recognizing the untapped potential of their products in Japan, OBE Organic contacted Custom Media to support their Japanese distributors by helping to raise awareness about their products.
To get a better understanding of OBE Organic's needs, we thoroughly researched the company's style and guiding principles and came up with an approach that would help their brand appeal to the Japanese market. First, we designed and launched an easy-to-use and highly responsive HTML one-page Japanese-language website with localized content that put a spotlight on all of OBE Organic's unique selling propositions. The site featured a modular design, which provided a clean and engaging interface for users. We also created a QR code that would link to the Japanese landing page, which could be used for in-store promotions and other marketing activities.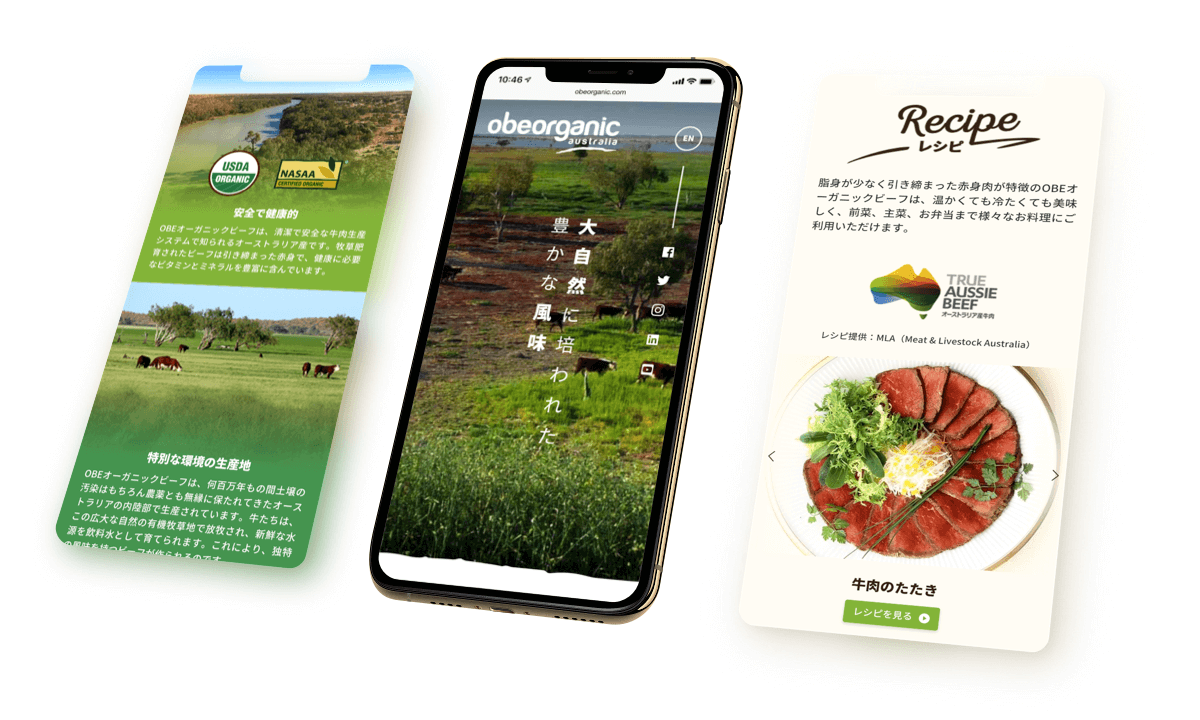 In addition, we helped OBE Organic capture a significant amount of press exposure in Japan. Using carefully localized content, we created a bilingual press release and then distributed it to a broad array of target media. The press release was picked up by a number of Japanese publications.
Custom Media managed to do a great job in promoting OBE Organic to Japanese buyers, really leveraging multiple platforms in a cost-effective and results-oriented manner.
Delivering these media products on time and on budget, Custom Media was able to help OBE Organic share its high-quality product with the Japanese market.