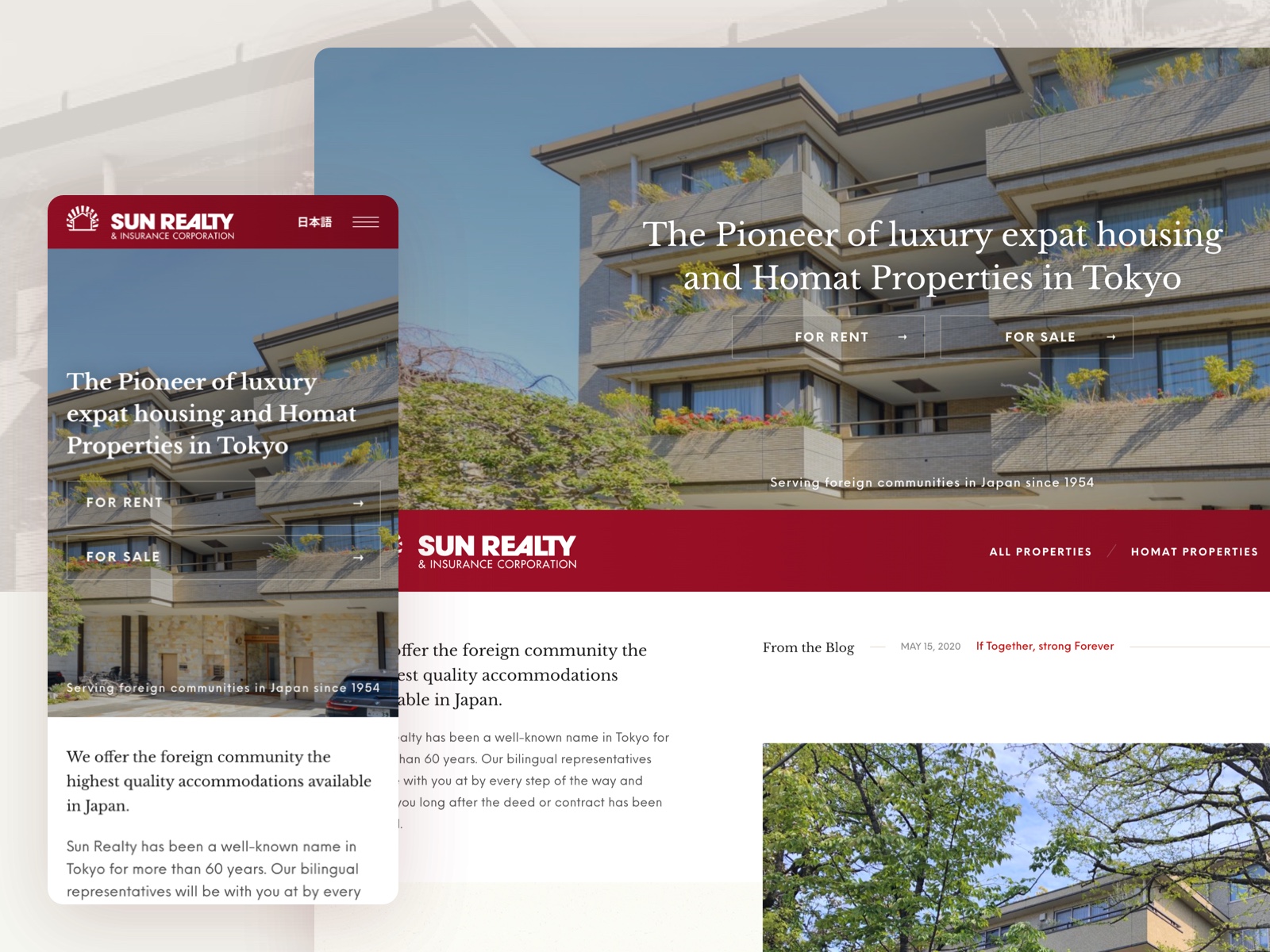 Sun Realty & Insurance Corporation
Creating an elegant website for a leading company in Tokyo real estate
Sun Realty is one of the leading real estate companies catering to the expat community. They have been in business for more than 60 years and are the exclusive agent for Homat properties, which have long been the chosen residences of many ambassadors and foreign executives. When they were looking to modernize their website and better communicate their brand identity to potential customers in Japan and overseas, they came to Custom Media.
Their old website was outdated and needed a complete redesign and recoding. It was not optimized for mobile devices; adding new properties was exceedingly difficult for Sun Realty staff, and it was not easy for site users to search for properties by feature, such as number of bedrooms or location.
Custom Media created a more digitally advanced and visually impressive website that appeals to clients both domestic and worldwide. They have also assisted us in SEO, SEM, and social media marketing and strategy, showing us how to reach out to prospective clients in the best way. It is reassuring to know that we can always turn to Custom Media for professional knowledge and assistance.
We first worked closely with them to better understand how their business works, from how they handle inquiries all the way to having tenants sign rental contracts and move into their properties. We were then able to build a foundation for the new website that was based on user flow and tailored to meet Sun Realty's needs.
While creating a new visual identity for the website, we came up with a series of concepts that incorporated a sense of prestige while highlighting Sun Realty's iconic wine-red color. Working closely with them, we refined these concepts and coded the site.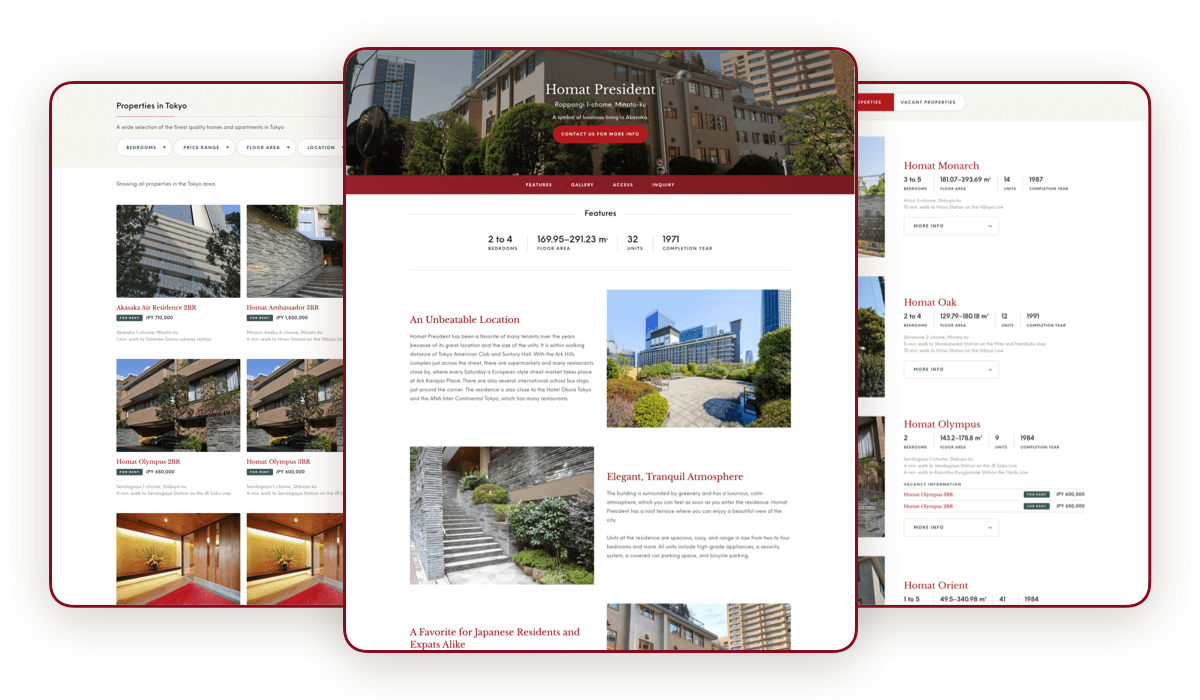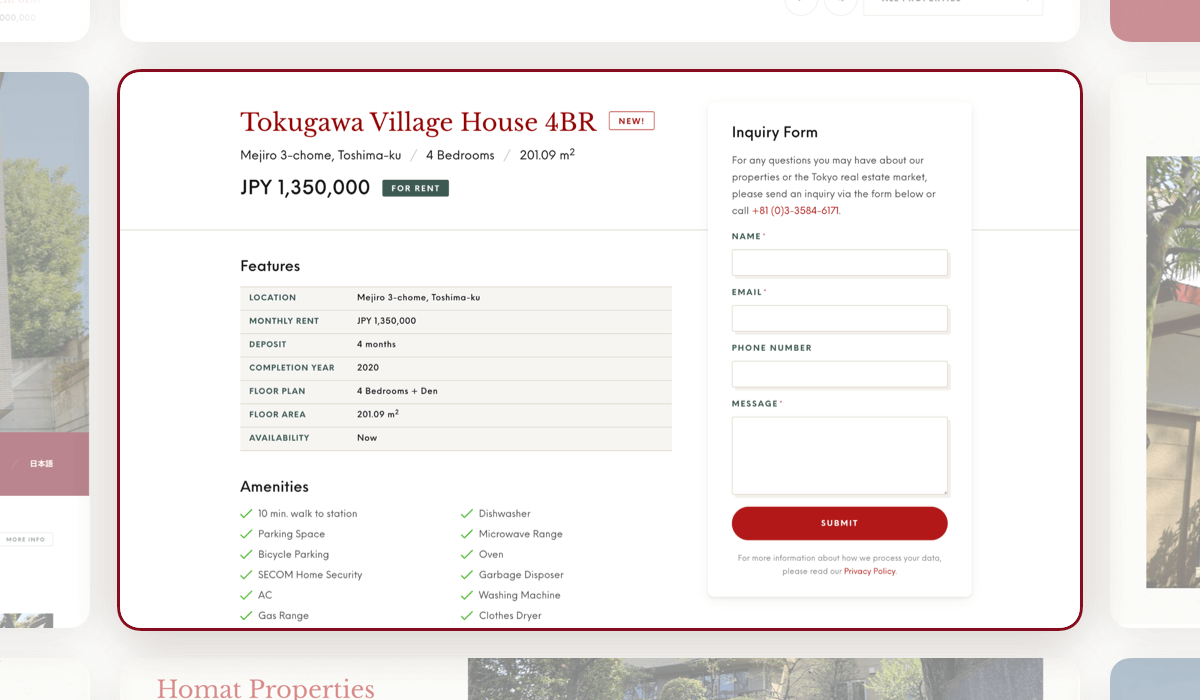 The final product not only looked sleek, it also met all of Sun Realty's needs. It is optimized for mobile devices, is fully bilingual, and allows their staff to update properties and add images simply and easily, without the need for graphic design skills. Visitors can easily search for properties by a wide variety of features. In addition, the text on the website is more SEO friendly, boosting Sun Realty's visibility on search engines.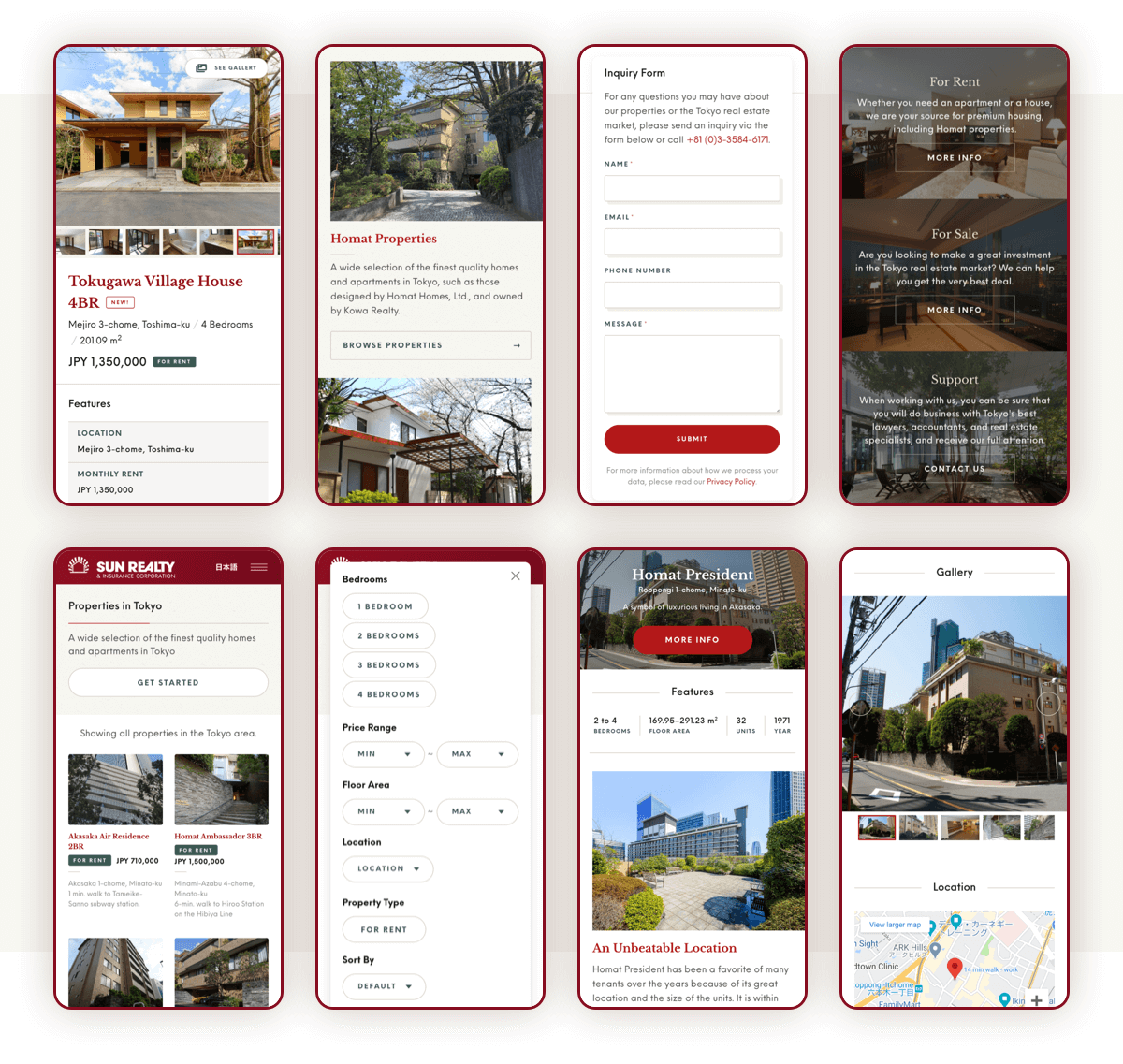 Attesting to the new site's mobile optimization, it gets nearly two times as many mobile visitors as it does desktop visitors. To further Sun Realty's SEO efforts, we are also regularly writing blog content for their site, and we consult with them on social marketing strategy.