Incoco was looking for an entire redesign of their e-commerce website to appeal to the target audience. Custom Media not only refreshed the look of the site but vastly improved the back-end system to allow for different kinds of payments and automate inventory and stock taking.
Incoco e-commerce platform needed a facelift and an improved back-end system. To achieve this Custom Media completely redesigned the website making it more visually appealing and easy to use.
Campaign Objectives
Create an up-to-date and pretty e-commerce platform for Incoco nails

Redesign both the front and back ends of the website, give it a modern look that will appeal to the target market.
Develop an automated integrated payment and inventory system that incorporates all forms of digital and localized forms of payments, and a real-time inventory and service pipeline that reflects orders made by all these different methods.
Custom Media developed a plugin to enable the GMO gateway to be used with WooCommerce. This is the first of its kind to be used in Japan.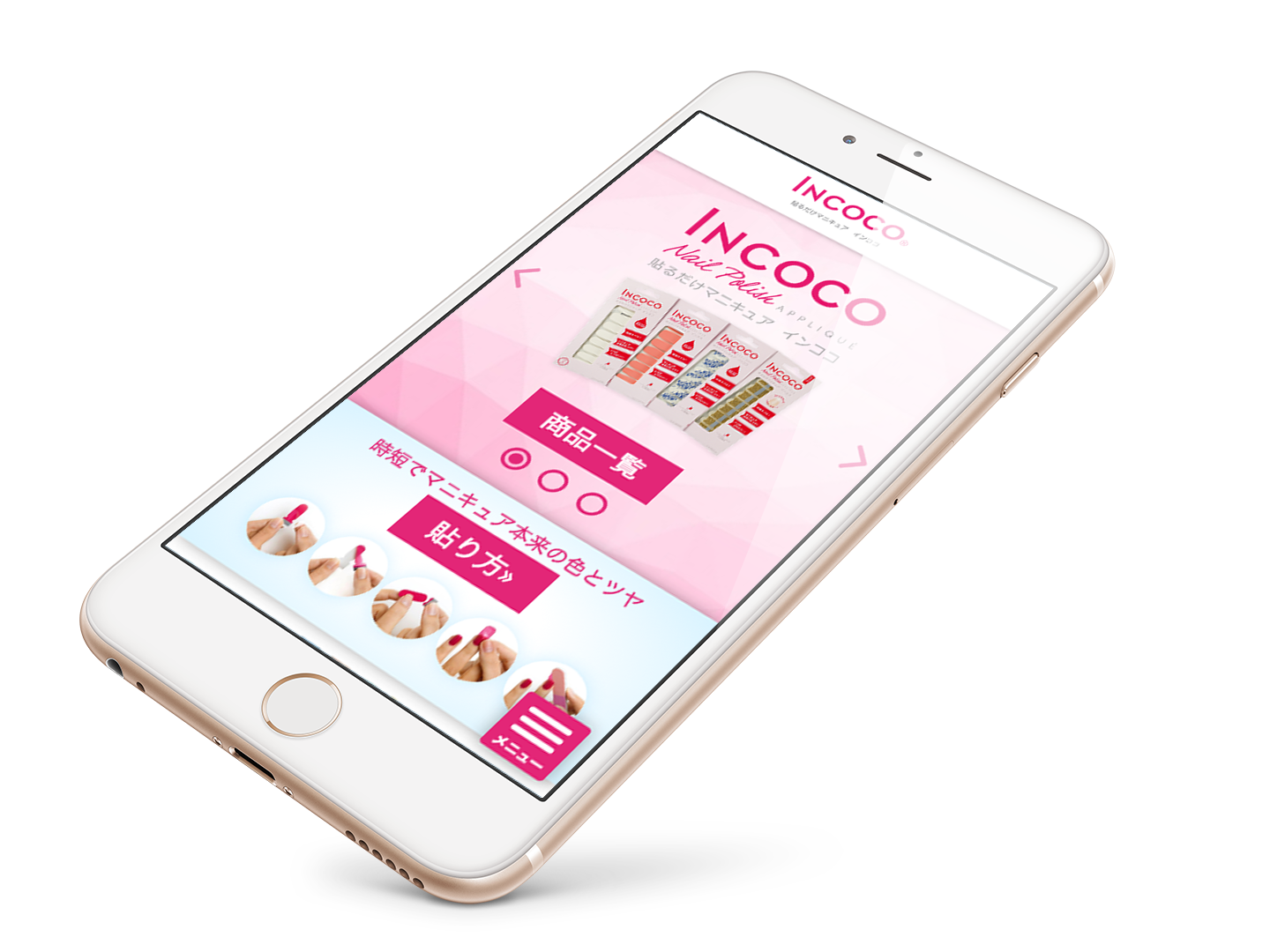 Target Audience
Women in Japan (20-40 yrs old)
Strategy
Design the website to be visually pleasing to the target audience; modern with a feminine and elegant aesthetic.
Integrating WooCommerce, GMO payments, Conbini pay (localized), and mobile payment all into the Incoco e-commerce database.
Building an inventory and service pipeline that is in sync with the various payment methods.
Develop two-way synchronization with a legacy stock keeping app so that stock information would always be accurate and uptodate.
Redirect old links to new pages for SEO and so users don't get 404 errors
Campaign Elements
Website (mobile responsive)
Integrated payment services (mobile payments/conbini pay/credit card)
Integrated a real time service and inventory pipeline
Results
A sleek and flawless e-commerce website

A beautiful makeover of the website, fresh look and fresh links
A payment system incorporating digital and localized payment methods, as well as an automated real time inventory and service pipeline