Custom Media Webinar Reveals Secrets for Success in the Japanese Market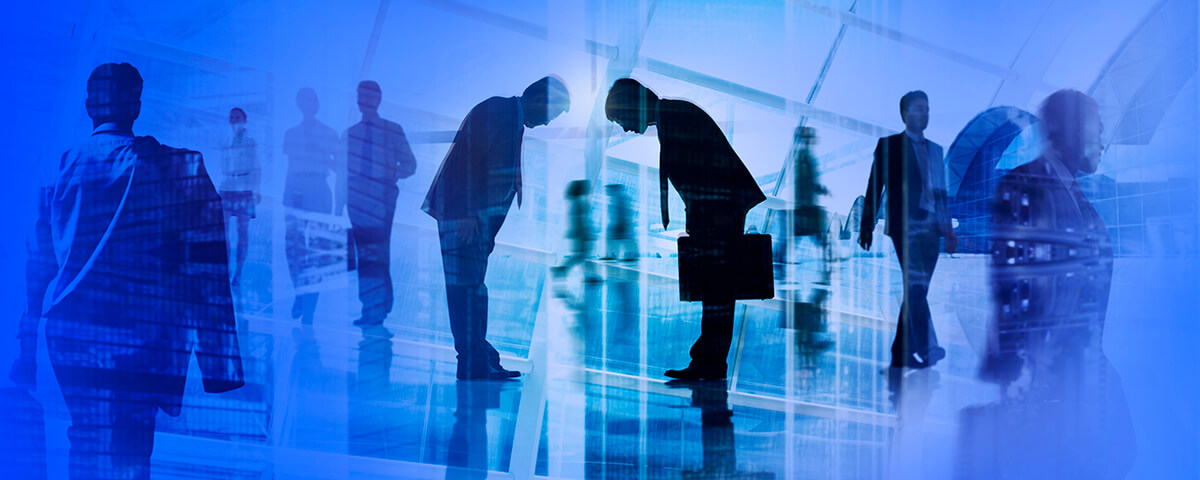 For overseas businesses, expanding into the Japanese market offers a great deal of rewards, but it is not without its challenges. Whether it's cultural nuances and business etiquette or finding the right platform to market on, achieving success here demands careful consideration and adaptation.
With an aim towards assisting would-be entrants into the market, Custom Media CEO and Co-Founder Robert Heldt recently co-hosted a webinar titled "How to Succeed in Japan," which provided valuable insights and practical tips for anyone looking to enter the Japanese market. Robert's co-host was Steve Crane OBE, CEO and Co-Founder at Export to Japan & Business Link Japan.
Key Cultural Nuances
One of the key points raised during the webinar was understanding Japan's culture and customs. For example, the concept of wa, which refers to harmony and consensus-building, is highly valued in Japanese society and can impact business negotiations and decision-making processes.
In addition, Japanese communication style tends to be more indirect and implicit, requiring careful interpretation and reading between the lines when meeting with potential business partners here. Being able to negotiate these differences can help you develop strong relationships with your Japanese counterparts, and go a long way towards helping you achieve your goals.
The Importance of Business Etiquette
If strong relationships are key to business success here, then establishing trust is central to developing those relationships. Throughout the webinar, Robert and Steve emphasized the need to invest time and effort, and demonstrate a commitment to long-term collaboration. They added that Japanese companies are looking for partners they can work with for the long run.
Demonstrating patience and persistence is key to letting your potential partners—such as D2C partners—know that you're willing to put the time in, which can require many meetings. This is where understanding Japanese business etiquette comes into play. This includes knowing how to greet and address people appropriately, exchanging business cards, and recognizing the hierarchy in Japanese companies.
Adapting Your Marketing Strategies
During the webinar, another key point discussed was the need to adapt marketing strategies to the Japanese market in order to reach and resonate with local audiences. The co-hosts stressed the importance of localizing content using native copywriters, and being culturally sensitive when it comes to messaging and branding.
In addition to localization, the webinar pointed out that understanding the different media channels and advertising platforms that are popular in Japan is crucial. For example, social media is widely used in Japan—but the dominant platforms, such as LINE—differ from those in the West.
The well-attended webinar provided a wealth of information for the audience, richly complemented by a variety of case studies of overseas companies that have succeeded in the Japanese market. The takeaway from the webinar was that, while it takes time to develop a deep understanding of Japan's cultural nuances, business etiquette, and marketing strategies, it can pay impressive dividends. If you've got a product or service that's a good fit for the Japan market, you're willing to build strong relationships, and can demonstrate commitment and patience, you could be well on your way to achieving success here.
You can see the recording of the webinar by clicking this link:
HowtobeSuccessfulintheWorlds3rdLargestEconomyJapan-Recording
You can download a PDF copy of the slides used in the webinar here: HowtobeSuccessfulintheWorlds3rdLargestEconomyJapan-Presentation
Take the Next Step for Success in Japan
If you're looking to enter the Japanese market or improve your position in it, it can be hard to know where to start. That's why you need a reliable partner who has years of experience here, coupled with local knowhow and a global mindset. Custom Media is just that partner, and we're looking forward to helping you achieve your goals here. Get in touch with us below: