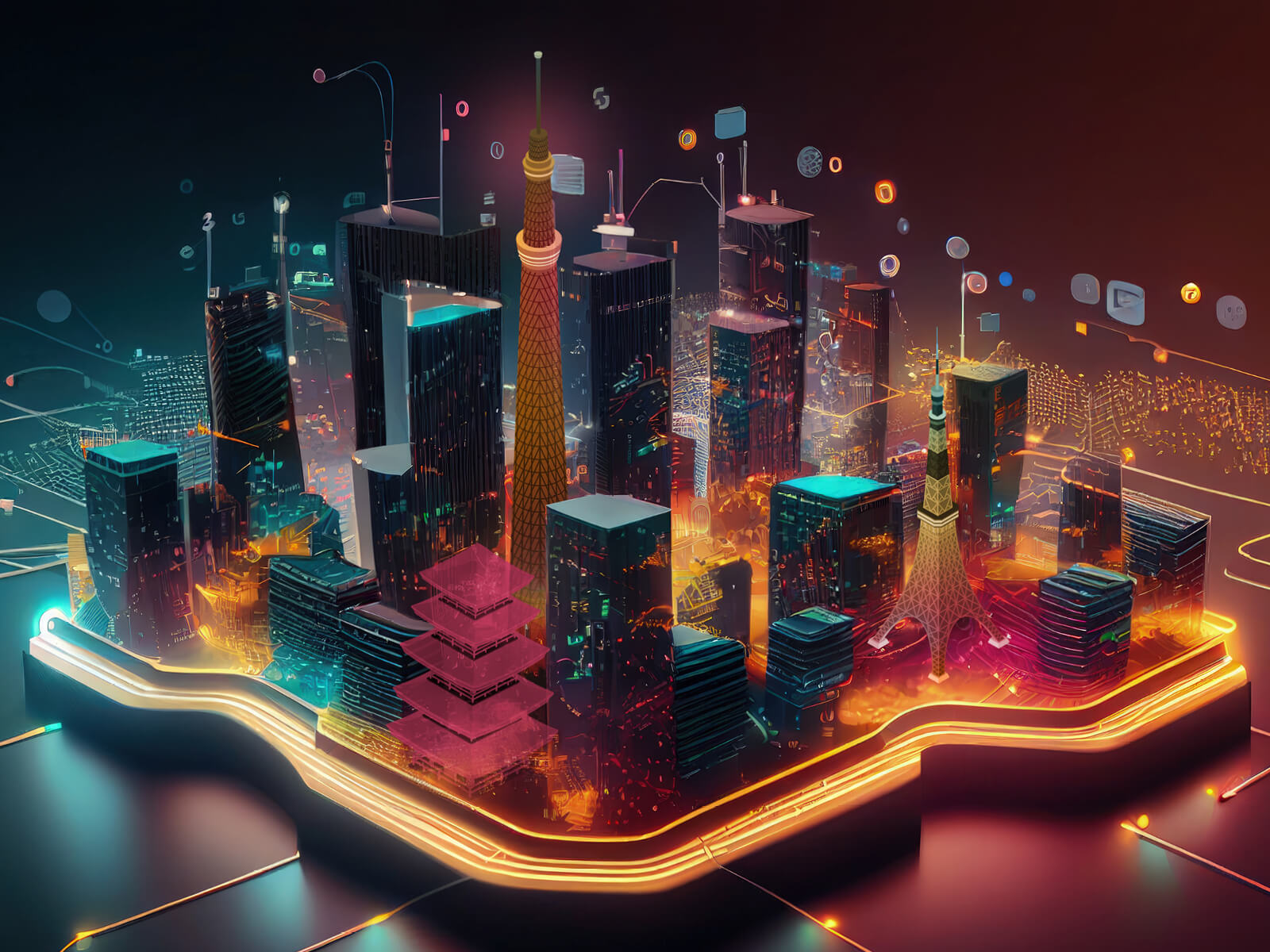 Digital Transformation in Japan Offers a Wealth of Opportunities for International SMEs
We explore areas where overseas SMEs that are offering innovative digital products can find opportunities in Japan, and explain how Custom Media can help them succeed here.
A recent report by the EU-Japan Centre for Industrial Cooperation explored the digital transformation landscape in Japan, which reveals exciting prospects for international small and medium-sized enterprises (SMEs).
Digital transformation, commonly referred to as DX in Japan, has been a growing trend in the country, but it still has room to improve. The report provides a holistic overview of the current state of the digital transition in Japan, with a focus on the initiatives undertaken by the private sector, assessing the way it has transformed its business and operating models.
Based on the report's findings, we can suggest some areas where overseas SMEs that are offering innovative digital products can find opportunities here, and explain how Custom Media can help them succeed.
Room to Grow
Japan has been supporting digital concepts such as artificial intelligence, the Internet of Things and cloud-based technology. The Covid-19 pandemic led to a rapid shift towards telework, elements of government services are moving towards digitalization, and cashless payment methods are rapidly being adopted by the population. However, the country still needs to progress in the digitalization of its public administration and services as well as its corporate landscape. For example, Japanese companies are about two years behind when compared to the global average when it comes to DX. And while tech advances are being supported, they are often being done by larger corporations, while smaller Japanese companies are slower to innovate.
What does this mean for overseas tech SMEs? First, there is a growing market in Japan and an overall lack of domestic innovation. A number of forecasts indicate positive trends for digital solutions across a wide swath of industries. Japan represents a good opportunity when it comes to considering the overall gap in DX that is the byproduct of a relatively underdeveloped startup ecosystem. This is creating a demand for disruptive solutions that is driving Japanese companies to seek solutions from overseas.
Europe is a prime area for new technologies, and is home to several internationally recognized startup and innovation hubs. It offers solutions for cybersecurity, cloud software for back-office operations, and e-government applications. This tech expertise means that there is a fertile breeding ground for European SMEs that could make the leap to Japan. The same dynamic applies to other countries with a similar track record of supporting innovation.
And interest in the EU market from Japan is growing. Industry insiders have been noticing that Japan has shown a burgeoning interest recently in collaborating with European firms, along with positive market signals. And Europe is not the only area that Japan is following. It is also keenly aware of tech developments in the United States, Israel, and Asia-Pacific nations.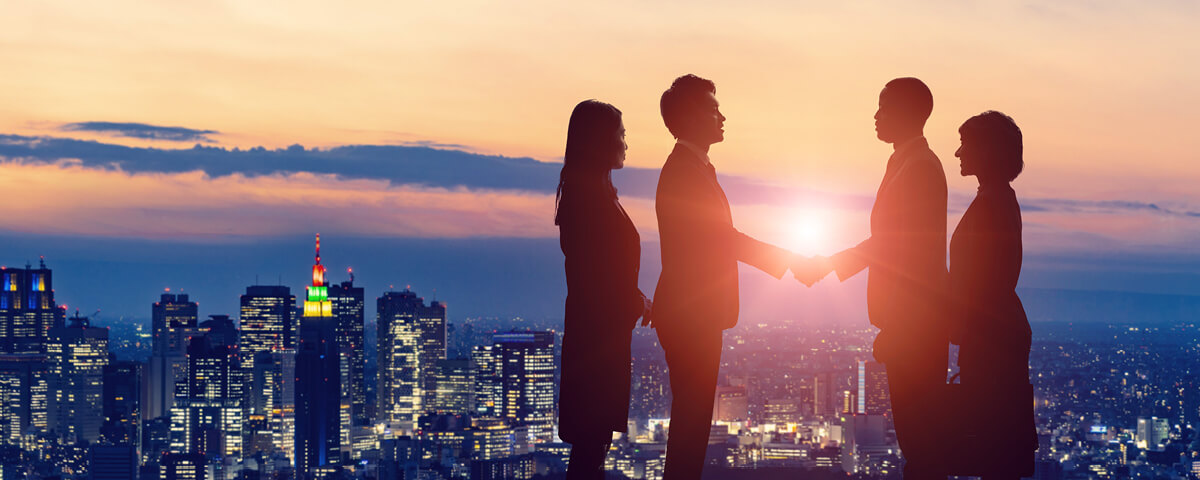 Challenges and Successes
For international companies, entering the Japan market is not without its challenges. There is the need to consider old legacy tech systems being used by Japanese companies, linguistic and cultural barriers, strict regulations, and the necessity to build relationships of trust, which can take patience and upfront investment. For EU companies, finding ways to develop branding and marketing that will succeed in the Japanese market can also require out-of-the-box thinking, or partnering with local marketing agencies that have expertise in the market. The domestic startup ecosystem in Japan is heavily weighted towards software as a service (SaaS) providers, so there could be local competition. But if an international firm has a product that has strong value and is willing to put in the work, it can succeed.
And the report details plenty of success stories. EU companies ranging from marketing automation developers and IT software solution providers for e-government to smart manufacturing and healthtech firms have entered the Japanese market, both directly and through mutually beneficial partnerships with large Japanese corporations.
How Custom Media Can Help
For international tech companies that are looking to enter the Japanese market with their B2B SaaS offerings, figuring out the right steps to take can be a challenge. That's why finding a globally minded partner with local expertise, like Custom Media, can be a boon.
Key to our method is our storytelling approach, which helps companies humanize their products through compelling brand stories that will appeal to end users. We also help companies ensure that their products are a good fit for the Japanese market. In combination, this method helps our clients turn their end users into brand ambassadors who can vouch for the strengths and features of their SaaS products.
We also offer a full array of market entry consulting services that can help companies succeed in the market. A key part of this is localizing your product and related collateral into Japanese. Our team is made of experts from around the world, including native Japanese copywriters. So not only can we understand the original English messaging you want to communicate and the expectations of your overseas headquarters, we can ensure that nothing gets lost in translation, and that your message is transcreated with the correct nuances in Japanese.
And we can help build awareness through social media marketing and community management, as well as lead generation through traditional means such as lead generation and search ads as well as more sophisticated methods, like account-based marketing (ABM).
Custom Media CEO and Co-Founder Robert Heldt discussed more of the things that European companies should know about the Japan market in an engaging webinar, held in collaboration with the EU-Japan Centre for Industrial Cooperation, on April 25. You can find a recording of the webinar here.
If you're looking for a partner who can help you find success in the challenging but rewarding Japan market, look no further than Custom Media. Get in touch with us: