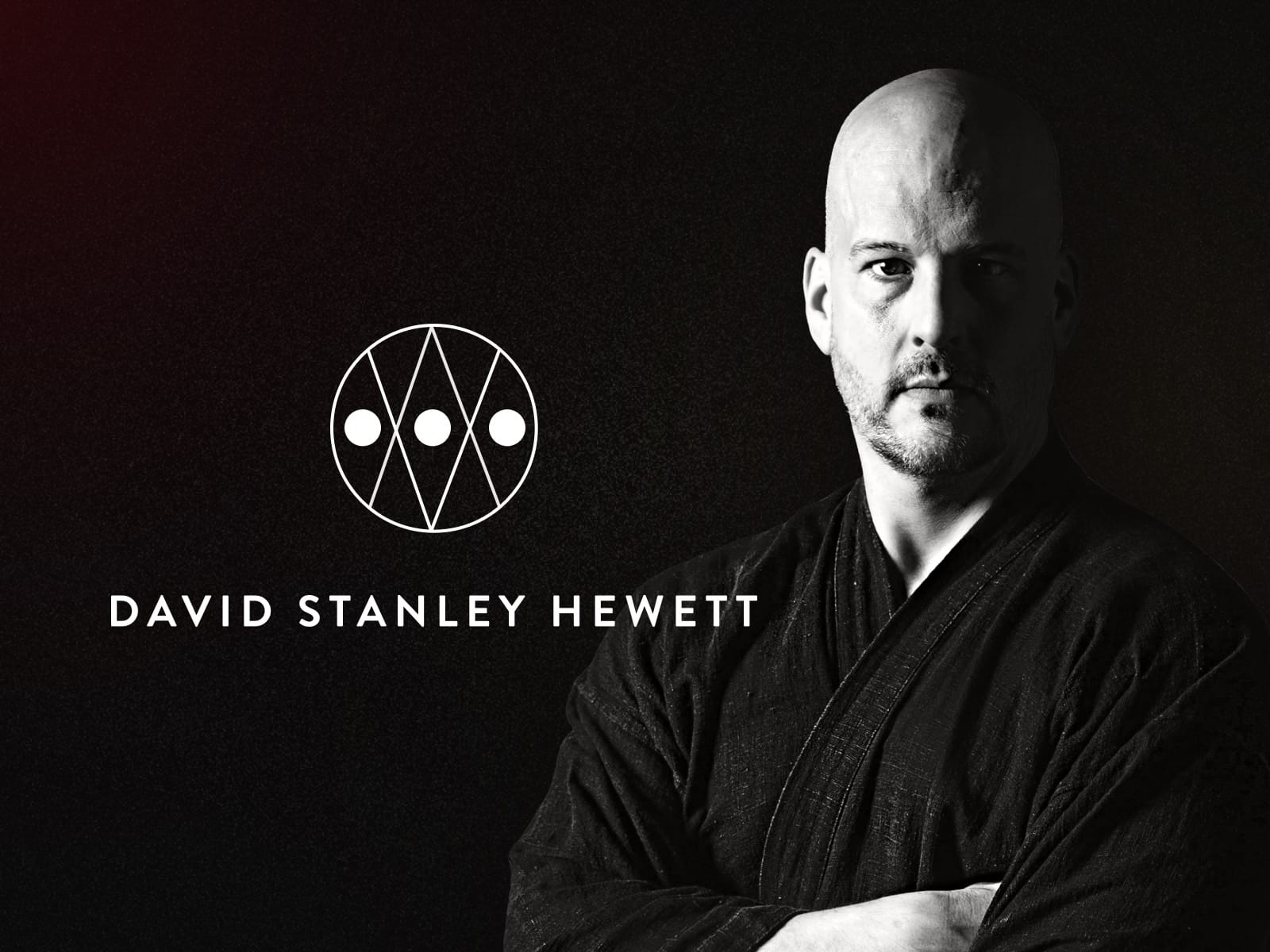 David Stanley Hewett Website
Website puts celebrated artist's work at center stage
David Stanley Hewett is one of the best-known foreign artists living in Japan. His work can be found in some of Tokyo's finest hotels and in public and private collections around the world. In 2017, one of his pieces was chosen as a gift from Akie Abe, wife of Prime Minister Shinzo Abe, to the First Lady of the United States.
When Hewett was looking to redesign his website in a way that would allow his story and his work to speak for themselves, he came to Custom Media. Given his artistic background, Hewett had a strong sense of what he wanted from his new site: it needed to be unique, immersive, and use state-of-the-art web technology, while also appealing to the Japanese individuals and corporations. In contrast to his previous website, which had a primarily white theme, he wanted his new site to be based on black.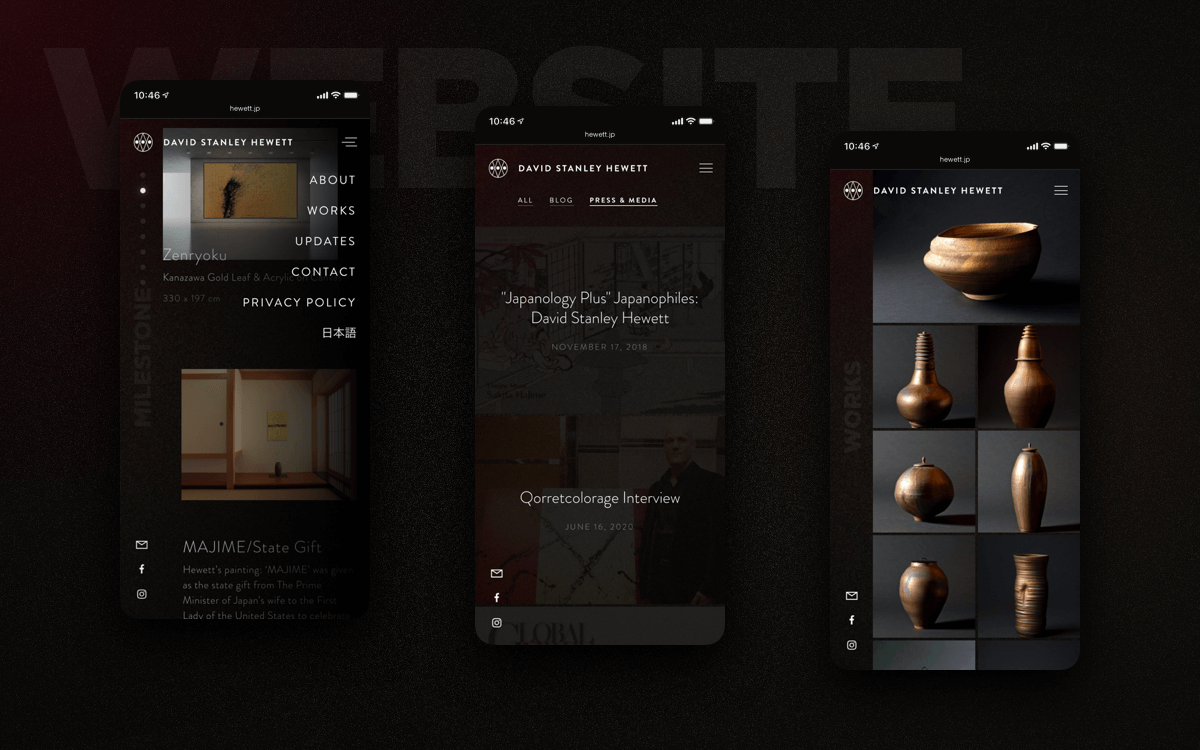 As we consulted with Hewett in the early planning stages, we learned that he wanted the site to focus on his most prominent pieces, and present them in a timely way. With this understanding, we created a central page for the website, titled Milestones, which puts a spotlight on his most significant works. We also noticed that Hewett makes use of his family crest in his personal branding, so it became a focal element on the site.

Immersive Experience
When visitors first come to the bespoke website, the first thing they see is Hewett's crest and a slow-motion video of him splashing paint onto a blank canvas, a gesture he uses to create his Bushido Series—the pieces for which he is best known. After the video, viewers are presented with pieces from the series.
In presenting the art works on the site, we sought to recreate the experience of visiting an exhibition, allowing visitors to immerse themselves in his creations. We organized the navigation of the site to easily allow visitors to browse, find their way around, and learn more about Hewett's artistic philosophy and background.
We also took pains to create a browsing experience that worked well on both desktop and mobile environments. On the desktop, scrolling allows visitors to be continually presented with new works, while on the mobile version, the navigation elements are placed in the far-left side of the screen, putting the focus on the engaging content. We also optimized the site so that it would enable a smooth browsing experience without sacrificing speed.
The project started in the middle of the Covid-19 pandemic and, therefore, all communication with Hewett took place virtually. Despite these challenging circumstances, we were able to deliver the site ahead of time, and to Hewett's acclaim. The site quickly delivered results: shortly after its launch, Hewett began getting requests for studio visits. The site was also designed with SEO in mind, and just three weeks after the site's launch, organic traffic to the site from search engines increased by more than 90 percent.