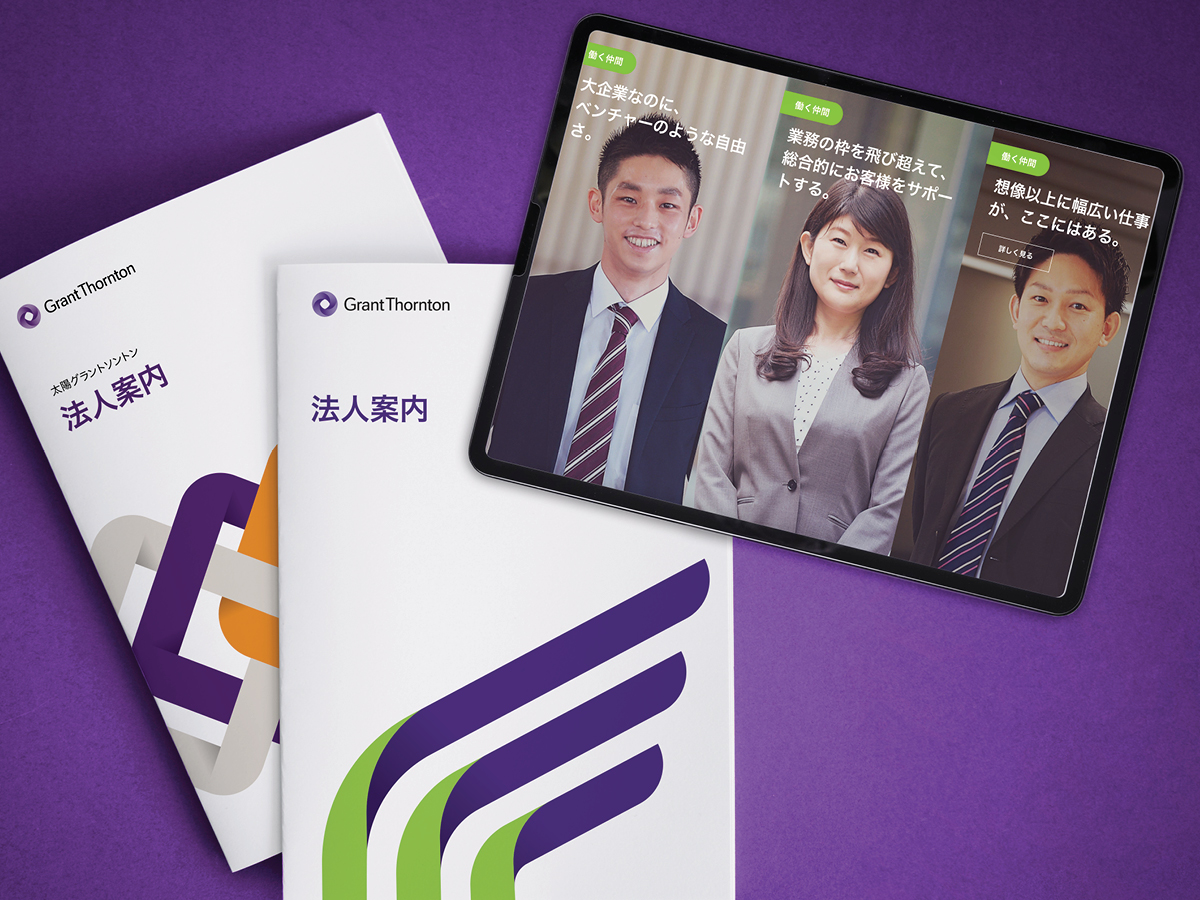 Grant Thornton
Providing key brand localization services for one of the world's top accounting firms
Launched in Chicago in 1924, Grant Thornton has grown to become one of the top six accountancy companies in the world. However, while they have a global marketing team at their headquarters, they required localization services that would specifically cater to the particular needs of the Japanese market.
They came to Custom Media, looking to refresh all their marketing channels and print collateral. Before beginning work, we consulted with them closely to determine what hurdles they were facing. One of their key challenges was to create material that aligned with the branding guidelines from headquarters, but also established a localized set of guidelines that were dedicated to the Japanese market.
Bold New Look
After conducting a series of workshops with the client that allowed us to discover exactly what Grant Thornton needed, we were ready to execute the digital element of the branding campaign. We drastically refreshed their main group website, by updating it visually, revising the content to make it easier to read, and changing the structure of the pages. To enable the Grant Thornton team at headquarters to implement these changes, we first designed a series of mockup wireframes for approval. Once the designs were approved, we shared detailed directions for adding the new content to their site. In addition, we translated material from their English language site for implementation on the Japanese site.
For a new employer branding and recruitment website for Grant Thornton Japan's tax division that would help them attract talent in the Japanese market, we designed and developed a concept from the ground up that was modern and fresh, while still imparting a sense of trustworthiness. This was accomplished by using bold typography and bright, solid colors, along with people's faces. Throughout the sites, we took care to adjust the tone of images for consistency, with sharp attention to detail.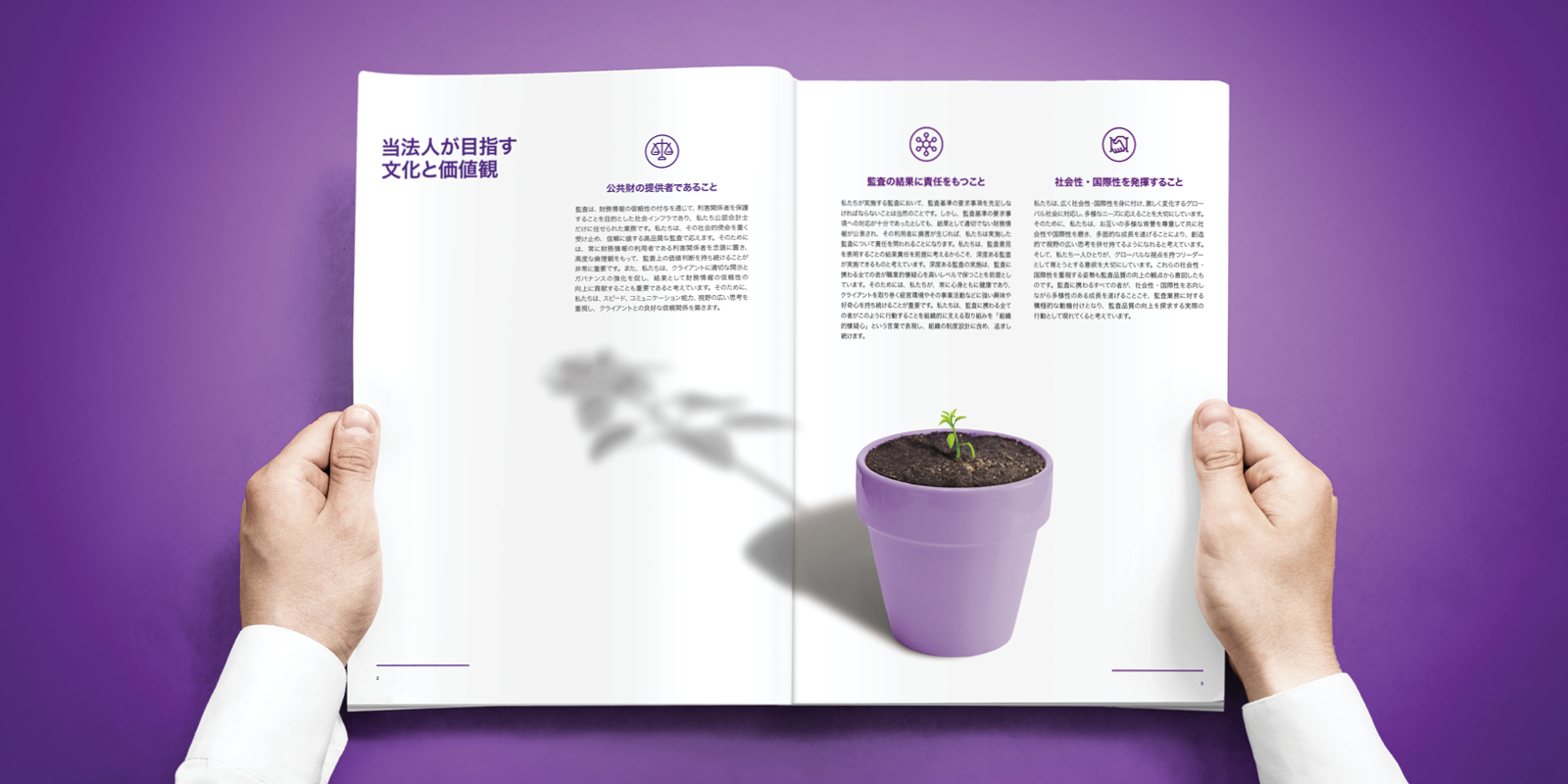 Aligned Branding
When it came to the company's brochures, we redesigned them from scratch for their Audit, Tax, and Advisory divisions. We began with a series of concepts for each brochure and carefully adjusted them according to feedback until we realized the final product. All the brochures featured graphics that incorporated Grant Thornton's updated Japanese branding. For one of the brochures, we also included a capacity pocket on the inside back cover, which allowed the client to include A4 sheets that needed to be regularly updated.
In both digital and print form, we successfully adapted Grant Thornton's branding for the Japanese market, leading to an enhanced user experience on their Japanese websites and a professional image throughout the company's various divisions.