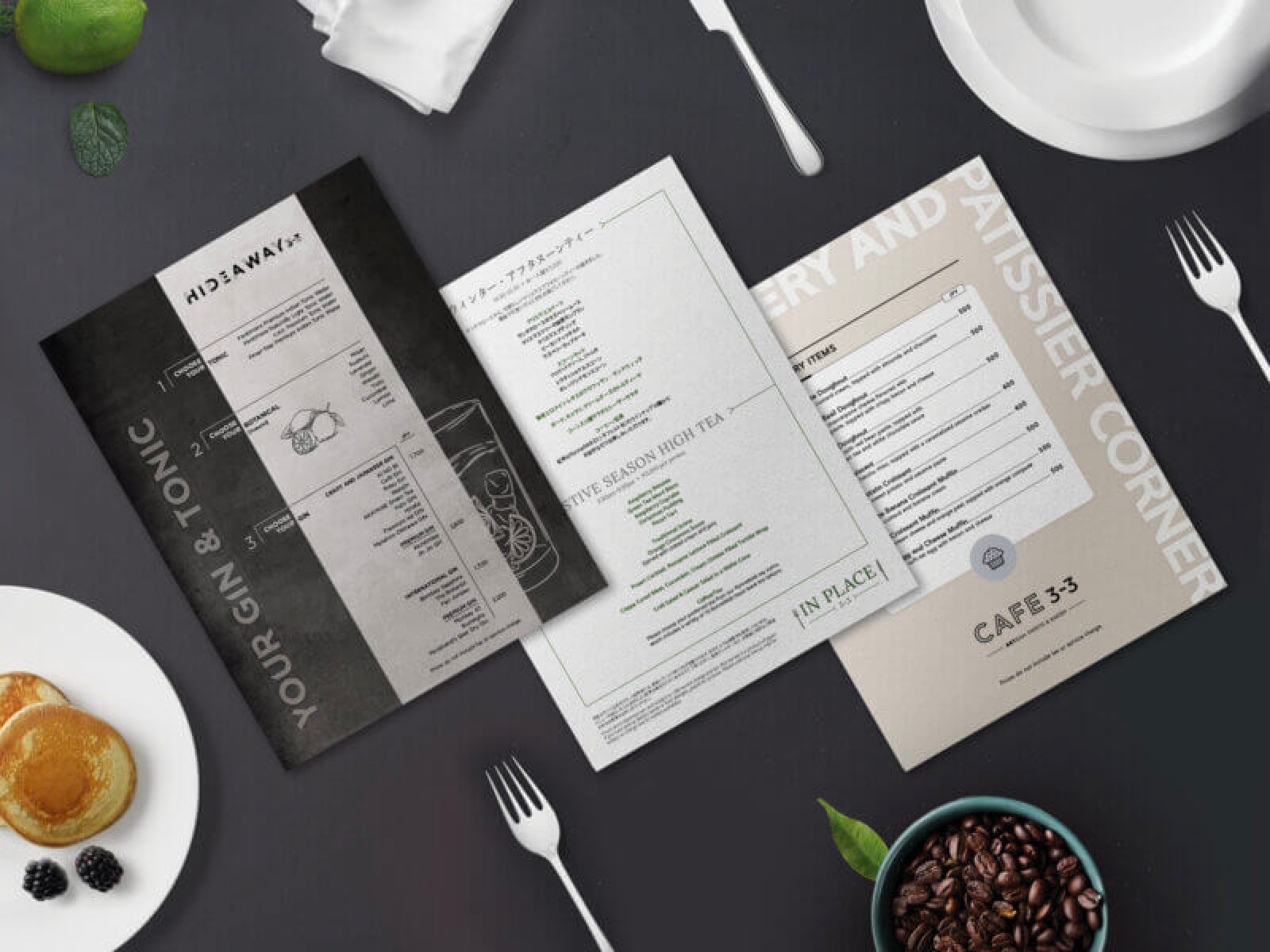 Hilton Nagoya
Helping a leader in the city's hospitality industry rebrand its food and beverage outlets
When they needed to rename and rebrand their food and beverage outlets as a part of their remodeling, Custom Media was chosen through a competitive RFP process to be its branding agency.
After being chosen thanks to the strength of our proposal, we were tasked with creating new names, visual identities, and required marketing collateral for all their food and beverage outlets: this included an artisanal cafe and bakery, an international restaurant, and a bar.
We took a multi-stage approach to the process, starting by spending significant time with the Hilton Nagoya team to understand the objective of the rebrand. We visited and researched the Nagoya market, taking time to understand the hotel's customers, including the reasons they chose the hotel's outlets as well as those of their competitors.
This was followed by brainstorming several different names that would suit the hotel and its outlets. We carefully checked our options for nuance, meaning, and to make sure they didn't overlap with existing brands.
Once we had a good selection of names, we created visually evocative mood boards that brought them to life, which we presented to the client and shortlisted over several collaborative meetings. During the shortlisting process, we checked to ensure the chosen names were trademarkable and registered them for the hotel.
After choosing the final names, we registered the names as trademarks for the hotel, and then developed a series of logo concepts for each outlet that captured the essence of the venue. We also created key collateral with the various logos to showcase them in use and worked closely with the client to finalize the chosen direction.
With the logos confirmed, we designed the key collateral set and a series of menus for each outlet, making vivid use of the logo and presenting menu items in English and Japanese. We created logo signage options and recommended display materials.
Once the names, logo, concepts, and designs were done, we created bilingual brand guidelines explaining how to use and not use elements that included logos, images, fonts, and colors.
From naming to brand creation and trademark registration, we developed three memorable and eye-catching identities that suited the location's address—3-3 Sakae—and helped make the remodeling a great success.