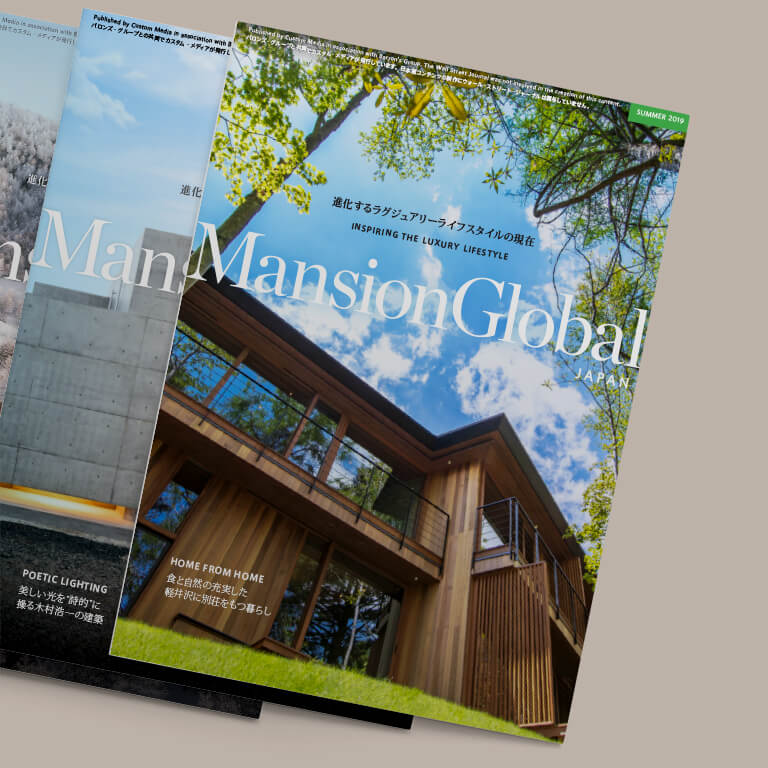 Mansion Global
In collaboration with Dow Jones & Company Inc., we launched a Japanese-language version of Mansion Global in 2019. The quarterly magazine focused on premium property and luxury lifestyle and connected high-net-worth individuals with select real estate and aspirational living. In addition to publishing original stories about the people and places behind the most sought-after residential and business zip codes nationwide, Mansion Global Japan also carried Japanese translations of stories that were originally published in Mansion Global editions from the United States, Great Britain and China.
Mansion Global Japan presented top-quality content that interested affluent readers with global mindsets, while maintaining the high editorial and ethical standards that have helped establish the formidable reputations of Dow Jones and Custom Media.
The editorial team was led by Custom Media Publisher Simon Farrell and Editor Shogo Hagiwara, who worked together for several years at the Yomiuri Shimbun, the world's largest-circulation daily newspaper. Their knowledge and networks helped put together the first such luxury property magazine in Japan, in print and online.