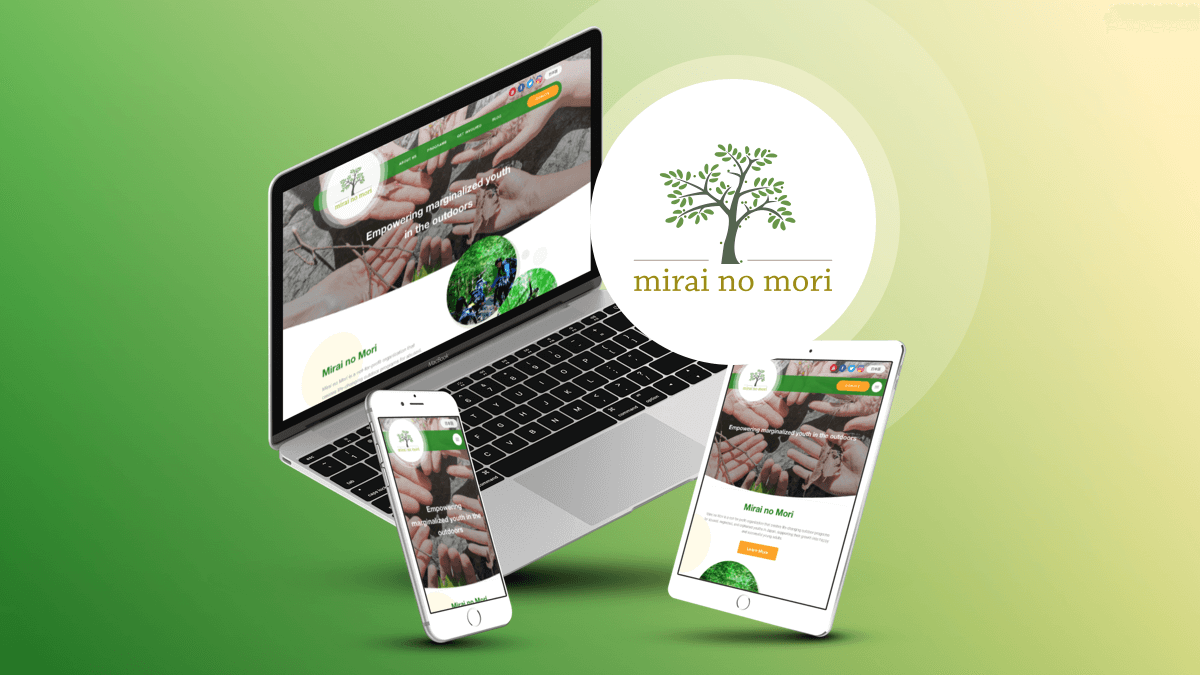 Services
Website
Editorial
Web Design & Development
New NPO website draws more volunteers and sponsors
Mirai no Mori is a not-for-profit organization that creates life-changing outdoor programs for abused, neglected, and orphaned youths in Japan. The group's website is a key part of helping these children grow into happy, successful adults, and Custom Media was asked to create a new, more professional-looking hub for their wide target audience.
Reaching out
Mirai no Mori entered the project with two key goals: to raise awareness of their activities and increase trust and credibility with sponsors, donors, and children's homes. To achieve this, Custom Media used WordPress to make it easy for the group to update their blog, news, and volunteer opportunities, and built a platform for collecting donations and reaching more sponsors.
Kind to the eye
The existing content was simplified and professionally edited, then formatted using a mobile-first approach to ensure a clean layout that is user friendly and easy to navigate.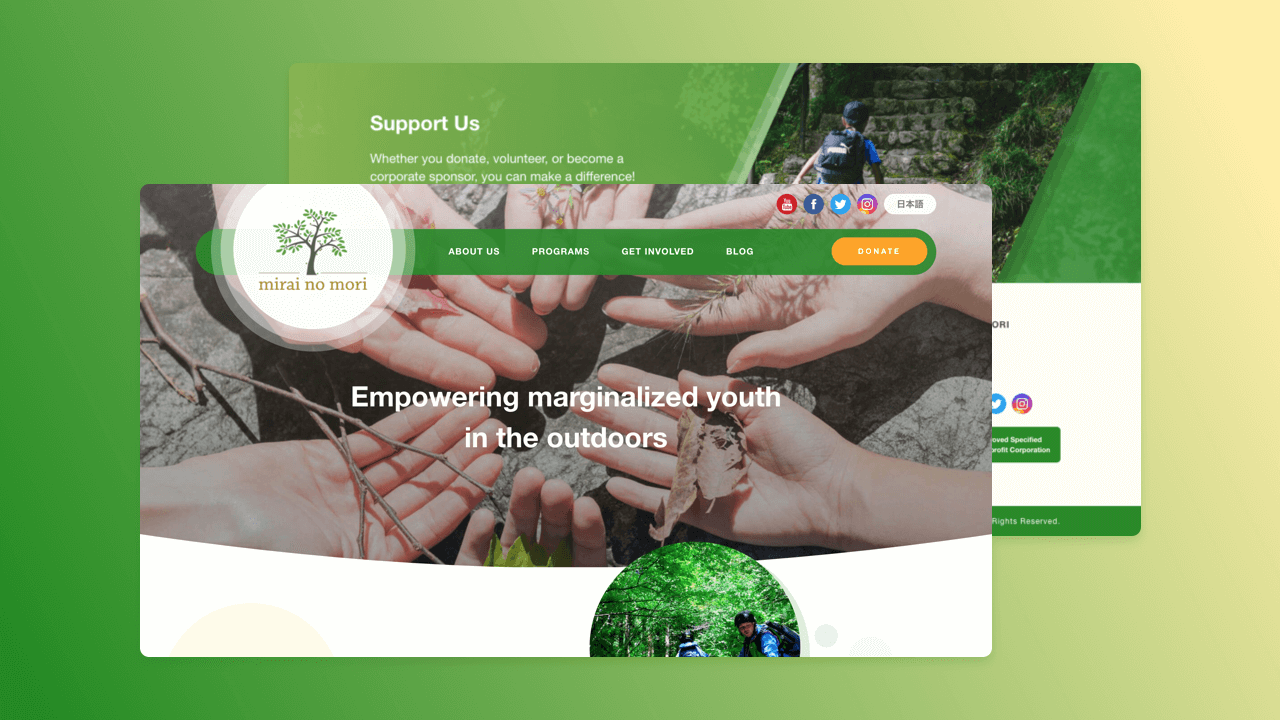 A timeline was created to showcase Mirai no Mori's achievements in a fun and creative way, while the overall website was designed to portray a playful, outdoorsy theme. With many points of attraction and engagement, the new site helps Mirai no Mori more effectively attract and present corporate sponsors.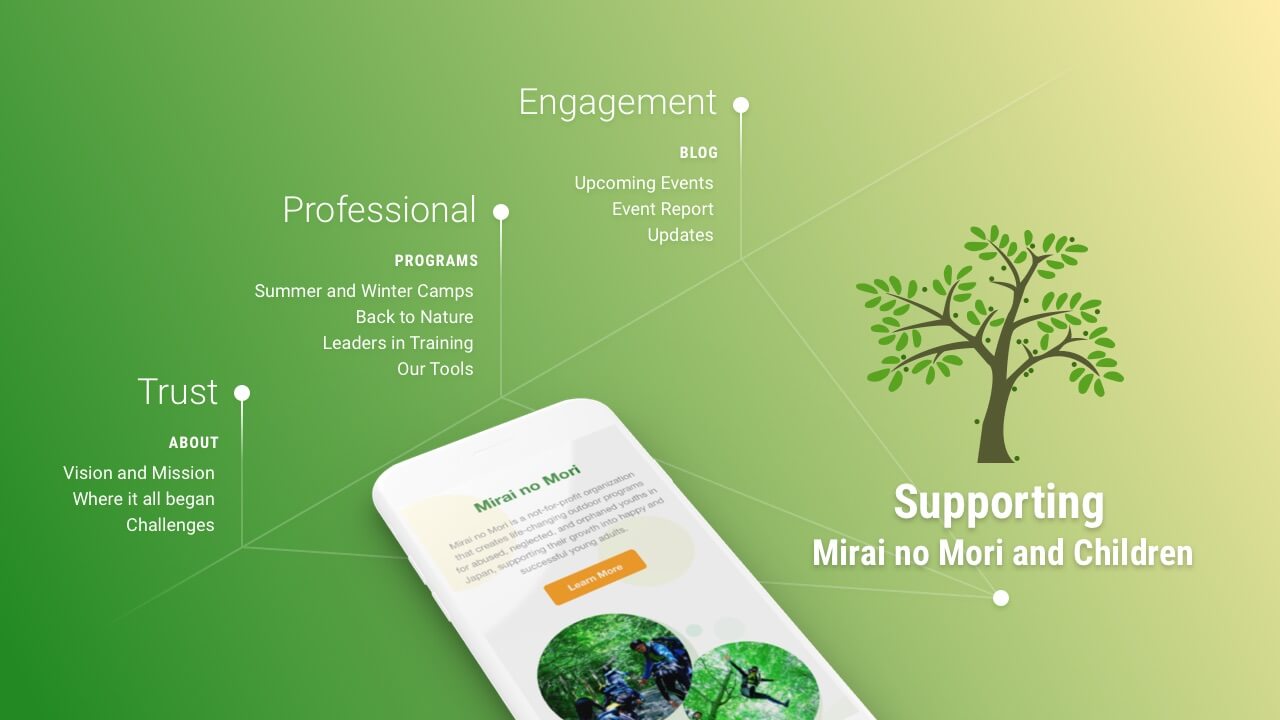 Donations done right
A new one-stop online transaction system integrates PayPal and a cloud-based payment system (Robot Payment), making it much easier to donate and support the children. A progress bar was added to highlight ongoing donations, and this space can also be used to announce important campaigns.
Long-term support
A user manual was prepared to help the Mirai no Mori team confidently maintain the website, which—with its excellent functionality—has led to an increase in volunteers.
It is crucial for us to have a well-functioning website, and Custom Media has helped us to maximize the impact we can have. Custom Media's generosity and creative genius have been instrumental in helping our organization to grow.