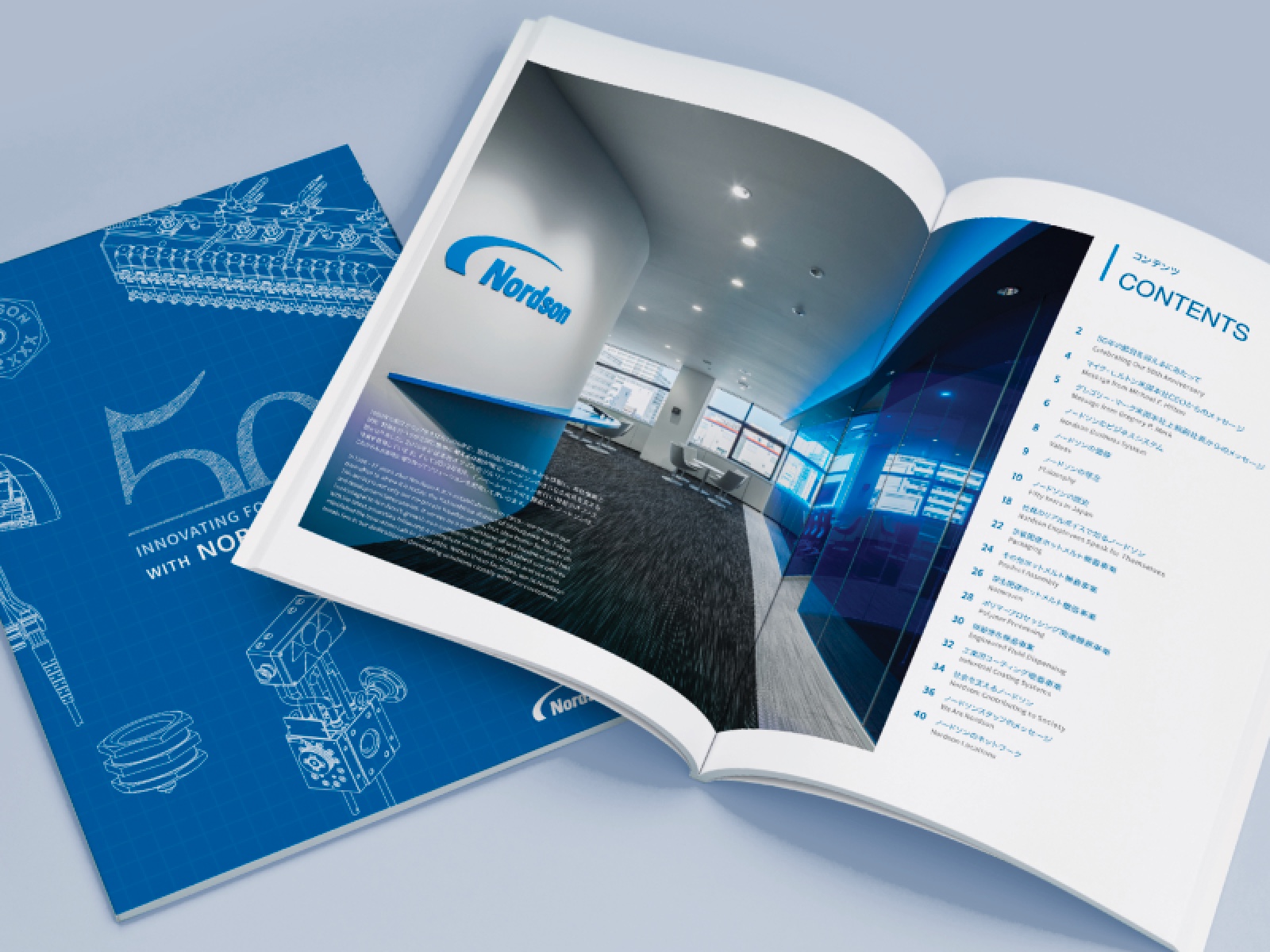 Nordson
Celebrating a company's milestone anniversary with updated branding and key marketing assets
Nordson is the Japanese subsidiary of Nordson Corporation, a company that manufactures a wide variety of precision dispensing equipment for consumer and industrial adhesives, sealants, and coatings. Nordson was celebrating its 50th anniversary in 2019, and they came to Custom Media looking to create a special logo, develop a 50th anniversary booklet, and produce a video that would tell the history of Nordson.
Before we began working on the three projects, we consulted extensively with Nordson in order to gain a strong sense of the company's style, values, and needs. We recognized the importance of the company's history and long history in creating precision products, and made sure to highlight these qualities in all of the deliverables that we created for them.
For the 50th anniversary logo, we created a design that incorporated the concepts of growth and forward thinking, two characteristics that are of paramount importance to Nordson. The company used this special logo in a number of different applications.

Custom Media managed to do a great job in producing multiple pieces of collateral for Nordson in a cost-effective and results-oriented manner.
Custom Media also published a 40-page, slickly designed booklet for Nordson, which looked back at the company's history, shared messages from executives and company employees across many divisions, and explored Nordson's various product lines.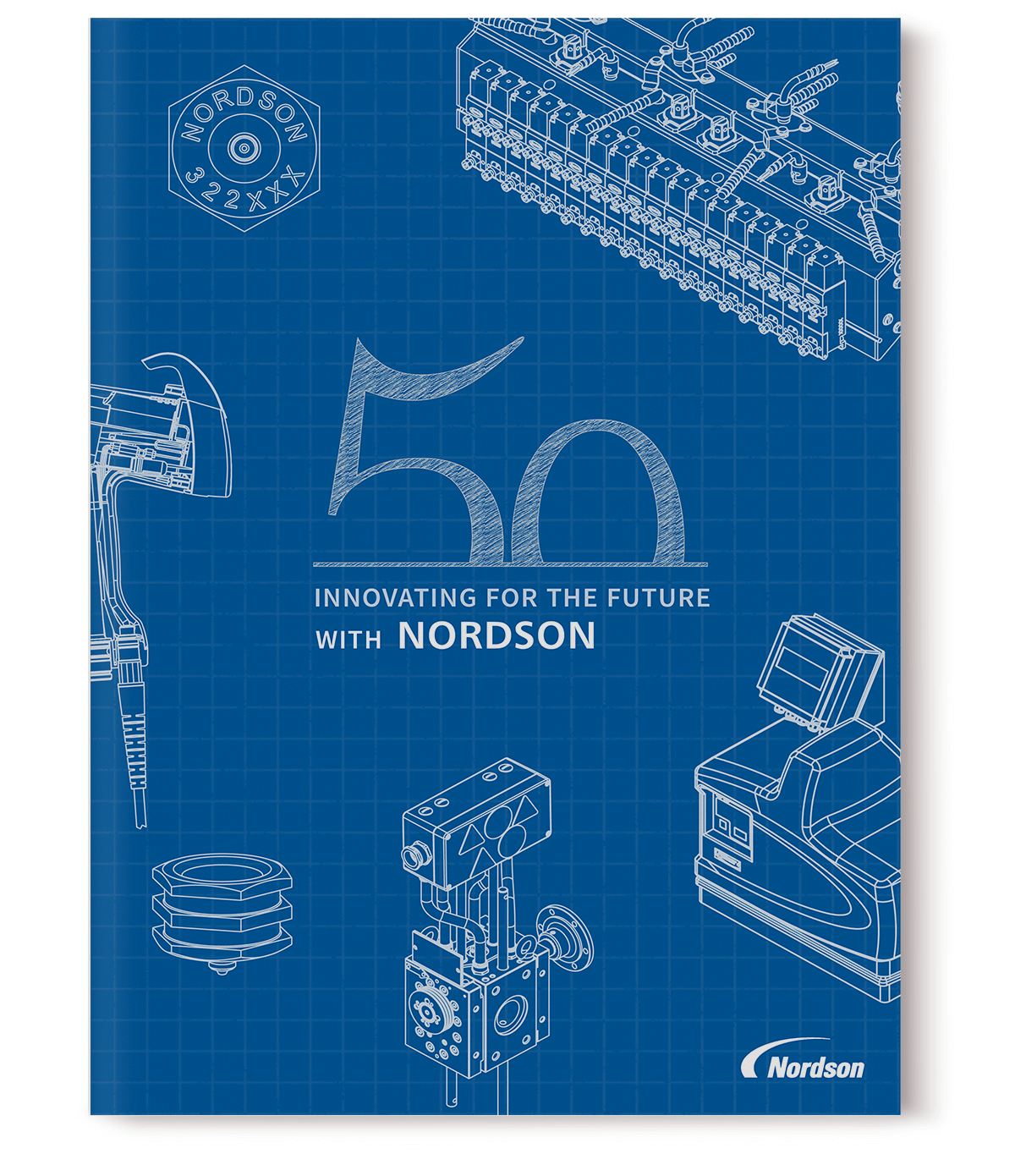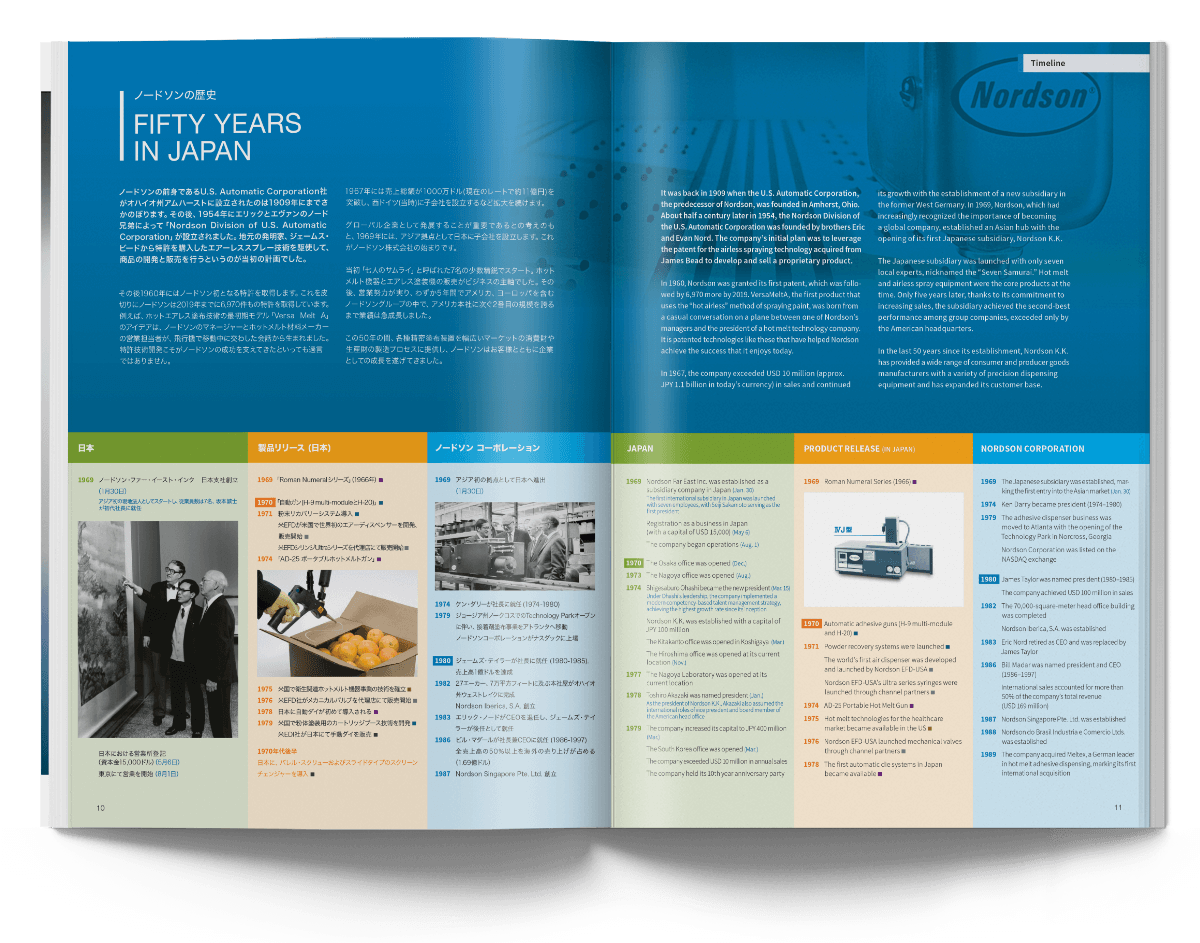 Finally, Custom Media produced a 50th anniversary video that highlighted the history of the company, illustrated its core values, and set out the company's vision for the future.
All of these projects were delivered on time and on budget, and helped Nordson celebrate its milestone anniversary in style.