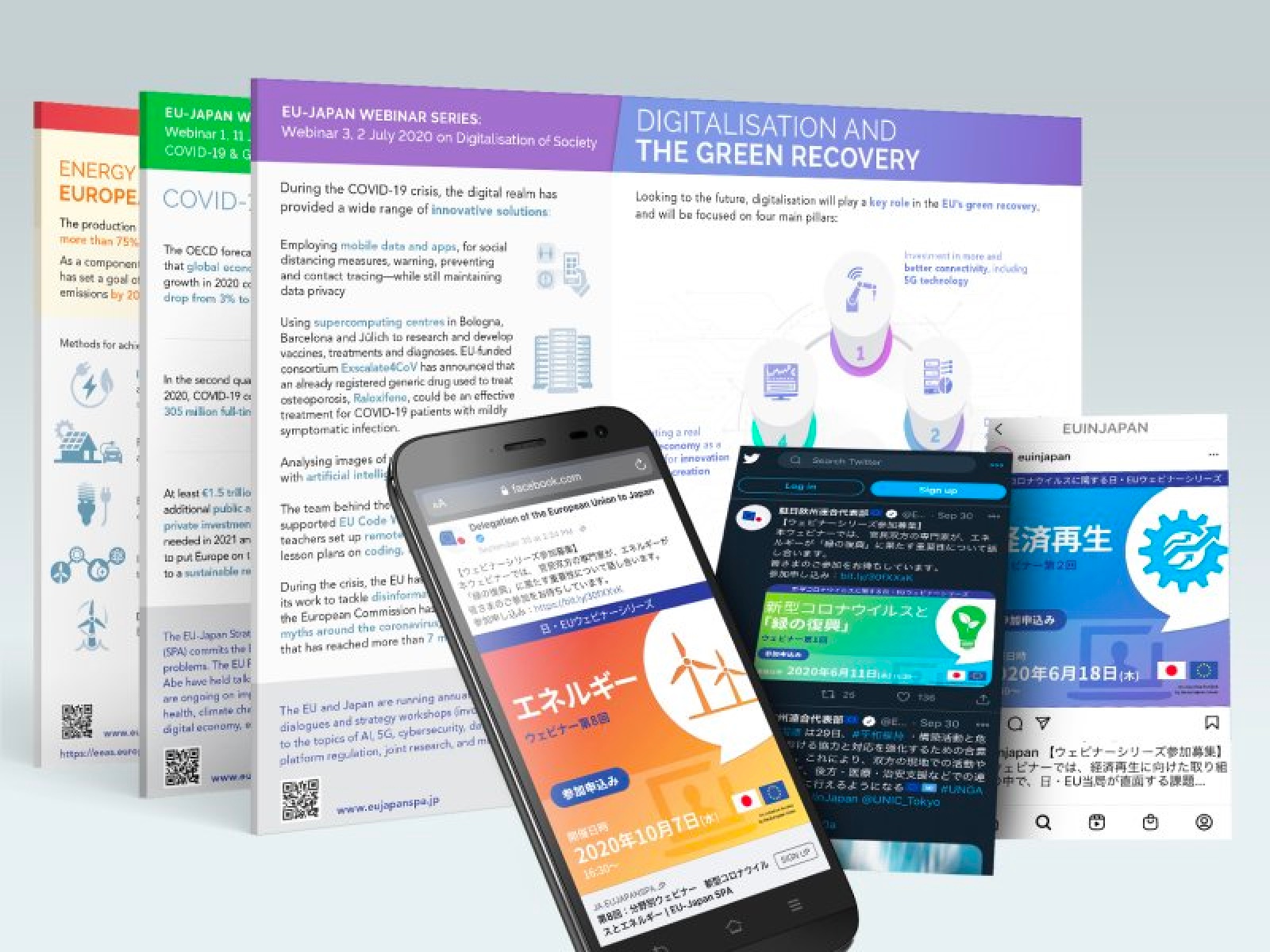 Delegation of the European Union to Japan
Sharing key information about efforts to combat Covid-19
The Delegation of the European Union (EU) to Japan is the EU's official representation in Japan, and serves to promote the interests and values of the EU in Japan as well as to develop and strengthen bilateral cooperation.
One of the formal agreements between the two is the EU-Japan Strategic Partnership Agreement, which went into effect in February 2019. The agreement establishes EU–Japan cooperation in areas ranging from climate change and IT issues to economic policy and combating corruption.
In the wake of the Covid-19 outbreak, the Support Facility for the Implementation of the EU-Japan Strategic Partnership Agreement set up a series of webinars that explored the policies that the EU and Japan were putting into place to respond to the pandemic, in fields ranging from finance and public health to science and energy. To help get the word out about the series and create a set of infographics to accompany the webinars, IDOM—the EU's strategic agency—chose to partner with Custom Media with the approval of the EU.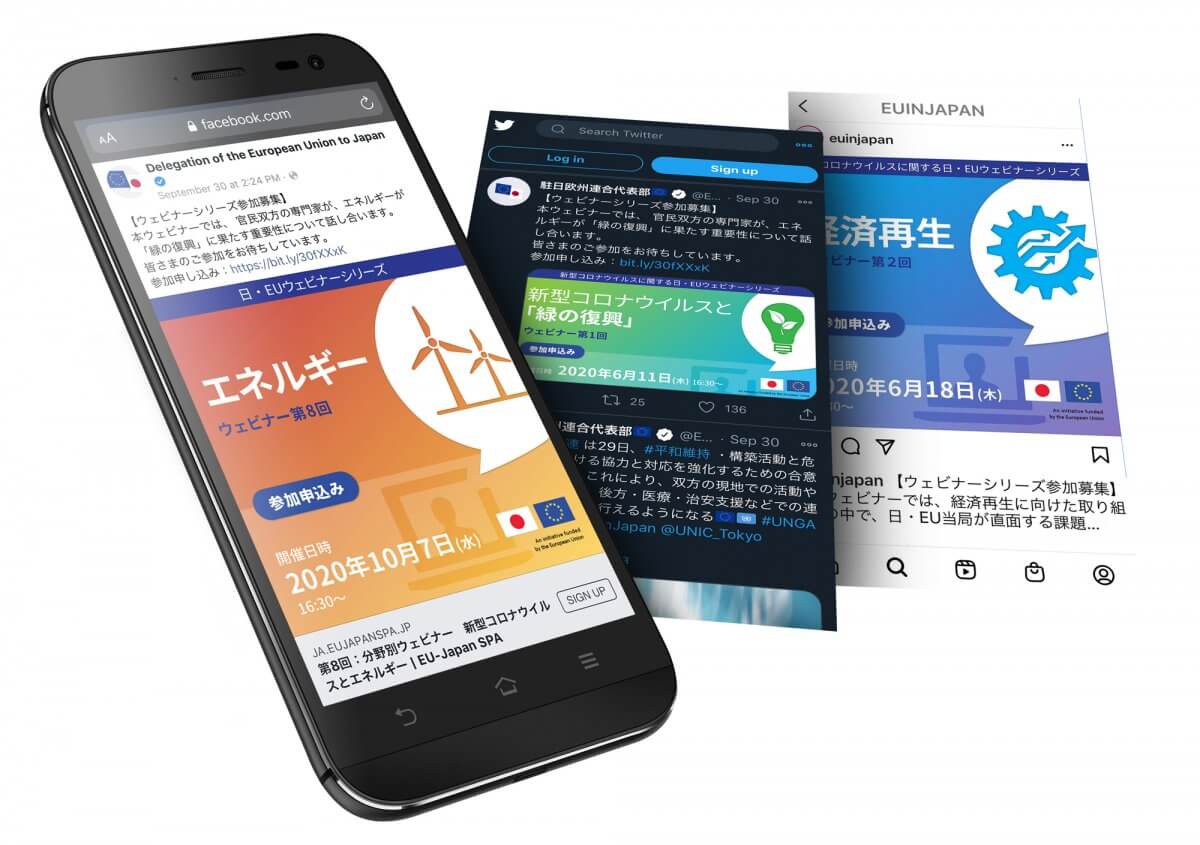 Consulting closely with IDOM and the delegation, we assessed the best way to approach promoting the webinars and creating the infographics. We created targeted ad campaigns that ran on Google and SNS channels, helping to drive registrations to the webinars—which was often in the hundreds.
Then, along with each webinar, we created a single-page infographic, in English and Japanese, that cogently distilled the most important elements of the webinar's topic to an informative, creatively designed visual summary. Each infographic was carefully created to bring the topics to life and make the necessary information memorable and easy to understand.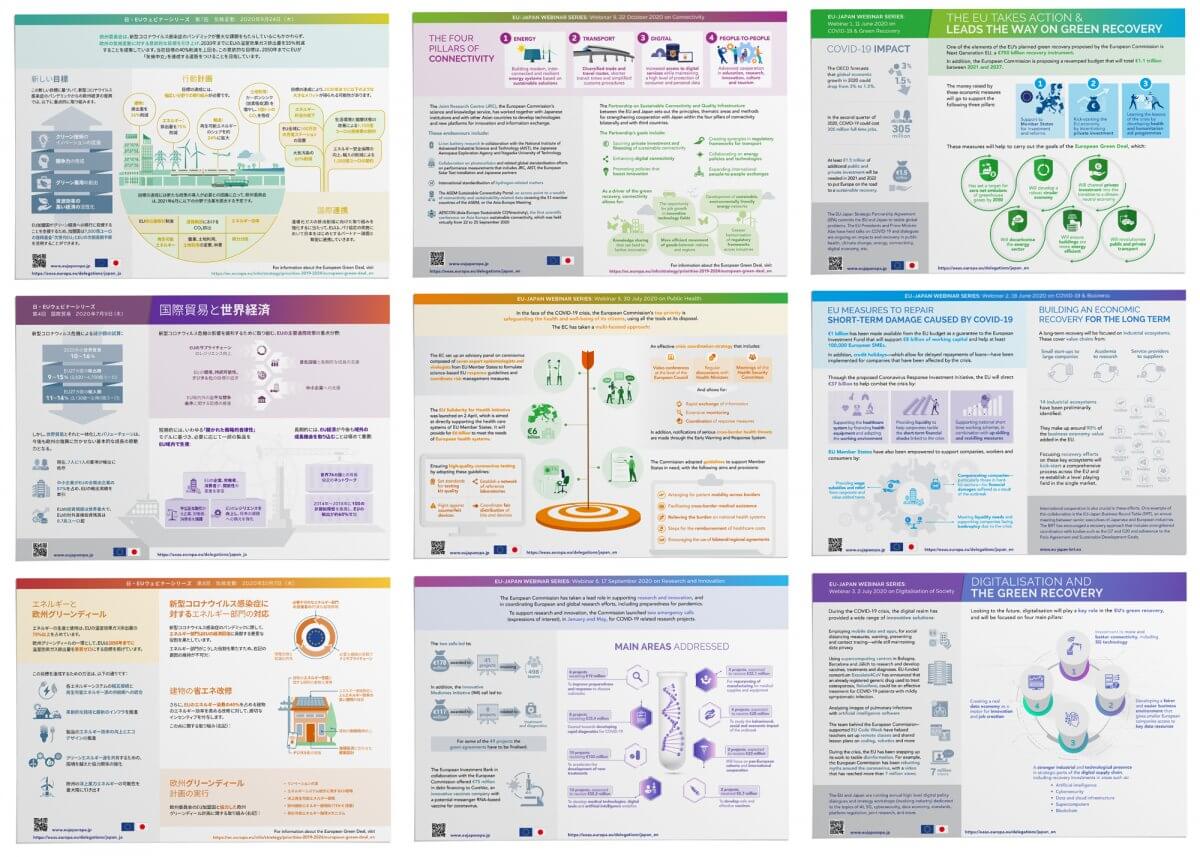 The webinar series proved to be a major success, and Custom Media was proud to be able to help the delegation reach a wider audience and inform them about how the EU and Japan are working together to take action against the pandemic and to develop policies that will aid in global recovery efforts.