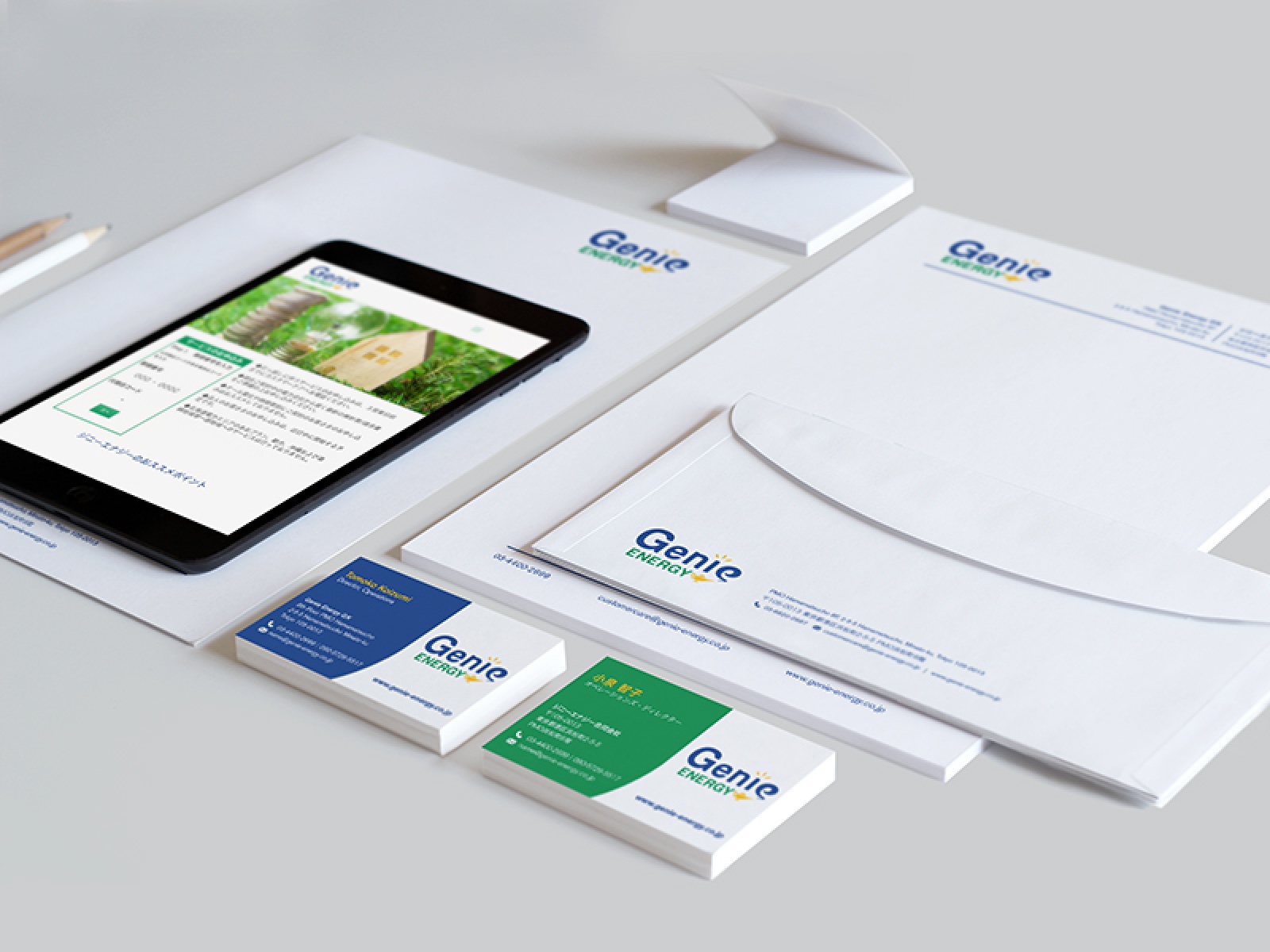 Genie Energy
Branding and visual identity creation for an energy provider entering the Japanese market
Based in the United States, Genie Energy is a leader in selling electricity and gas in deregulated energy markets. Offering a wide range of plans and programs for consumers under their various brands, they have amassed a loyal customer base thanks to their offerings of enrollment incentives, rebates, and rewards. They also provide a wide range of energy services for commercial and industrial clients. Recently, they have begun to expand to serve customers in deregulated energy markets overseas: they launched in the UK in 2018 and in Finland in 2019.
When Genie Energy was looking to expand to Japan, which deregulated its energy market in 2016, they knew that it would be a challenge. As a US company, they recognized that they needed to approach the Japanese market with sensitivity and an understanding of what Japanese consumers would be looking for.
Genie Energy came to Custom Media to help them enter the Japanese market—a process that included everything from establishing an ideal brand name and trademarking it in Japan to coming up with a logo, developing a logo style guide, and establishing their brand position in Japan.
We began by analyzing Genie Energy's key value statements—that they were trustworthy, credible, and offered good prices—and considering how best to communicate these values to potential Japanese customers. We also took stock of the competitive landscape of the deregulated energy market in Japan, to help Genie Energy best understand how to establish itself here.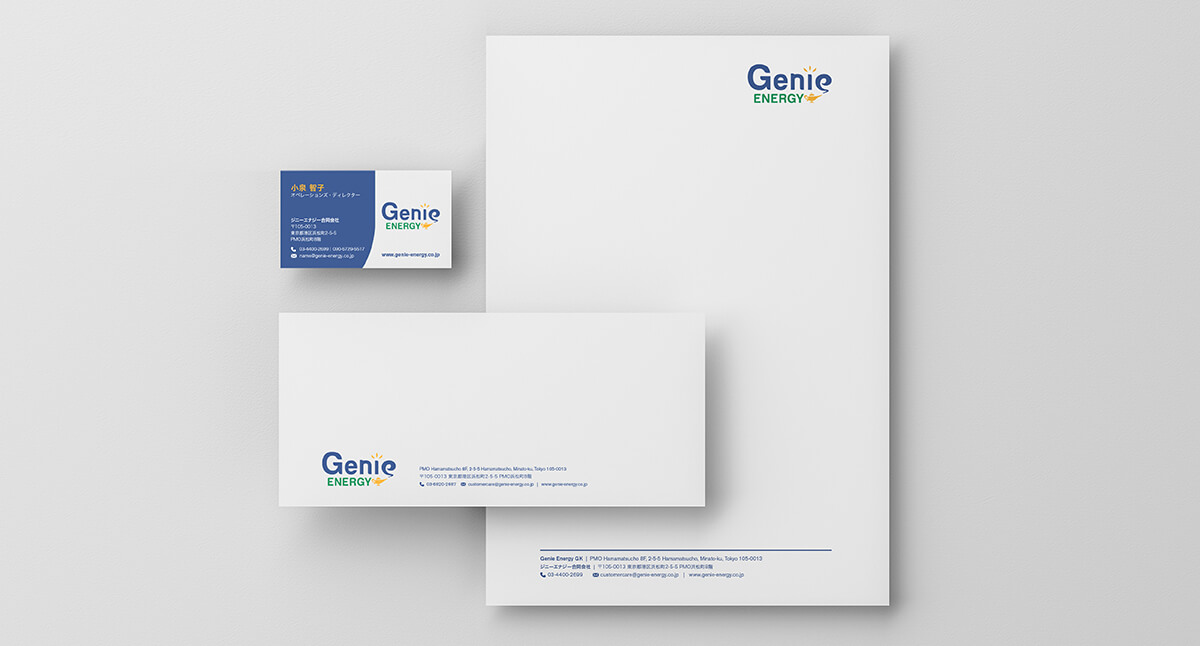 Once Genie Energy had chosen its brand name in Japan, we created an eye-catching logo for them, which reflected the company's unique selling propositions in Japan while also referring back to their brand identity in the United States. To accompany the logo, we provided a style guide that offered guidelines about how to use the logo for optimal visual impact. We also created taglines, positioning statements, and descriptions of Genie Energy's brand character, vision, and values. We developed these first in English so that the client could understand them, and then created Japanese versions that could be used on the company's website and promotional materials. Finally, we developed a series of digital and print assets for Genie Energy, from stationery and email signatures to business cards, all of which featured the logo that we had designed for them.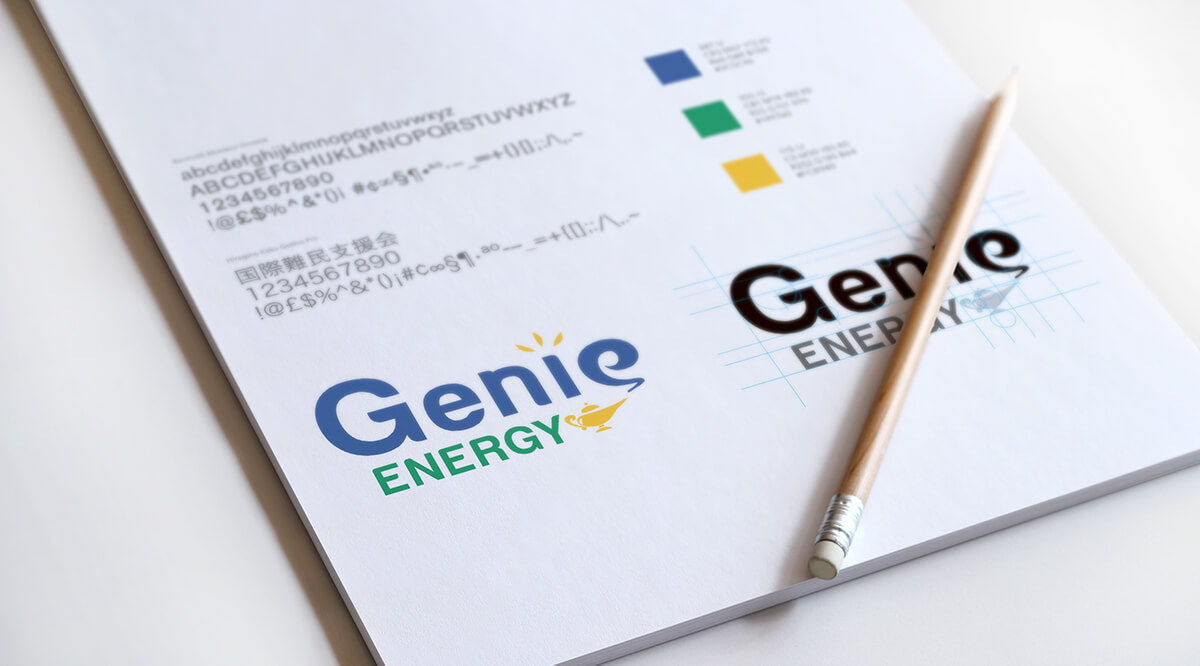 With Custom Media's support, Genie Energy was able to successfully launch in this country and begin to offer electricity at highly affordable rates to Japanese consumers.