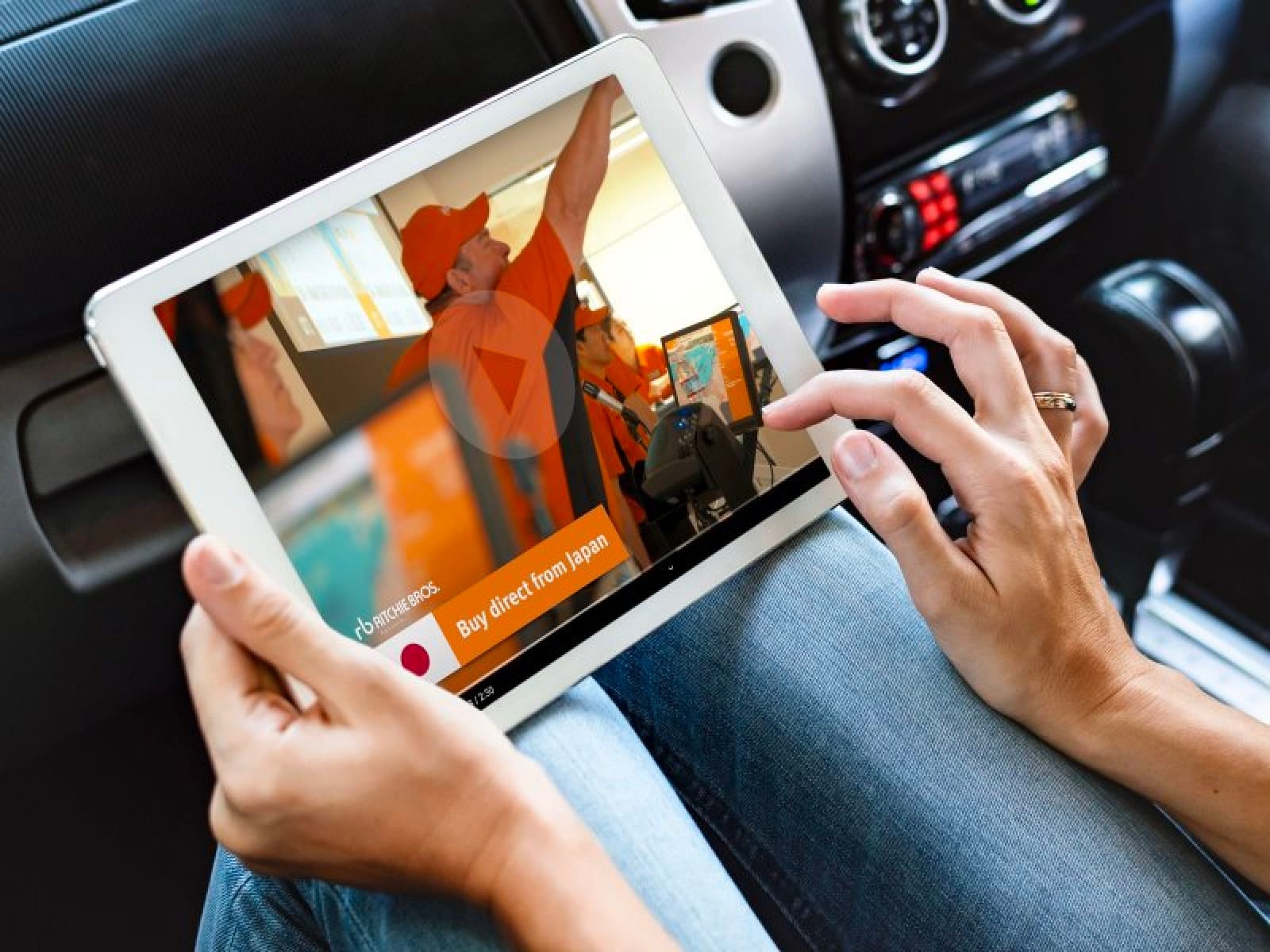 Ritchie Bros. Auctioneers
Executing a multitiered marketing strategy for a leader in heavy equipment auctions
Ritchie Bros. Auctioneers is the world's largest industrial auctioneers of heavy equipment and trucks. When they were looking to promote their largest auction in Japan to local and global clients to attend in person and to bid online, as well as spread the word about the Ritchie Bros. brand, they came to Custom Media.
Through a profound understanding of Ritchie Bros.'s style, values, quality, and needs, we delivered—on-time, on-budget, and across multiple formats—a campaign that helped them achieve their business goals.
Our multitiered marketing strategy for Ritchie Bros. included improving local website pages, producing a special invitation postcard that was sent to their clients, production and mailout of direct mailers to potential clients, and creation of social media content promoting the auction.

Custom Media managed to do a great job in producing multiple pieces of collateral for Ritchie Brothers Auctioneers in a cost-effective and results-oriented manner.
We also produced a visitor's survey and a special questionnaire for visitors on the day of the auction. This allowed Ritchie Bros. to get input from their clients and understand where they can improve their service offerings. In addition, we produced a special e-newsletter promoting their app that allows interested new prospects and clients to start bidding before the event.
Another part of the project included a corporate video and three social media edits geared towards English-speaking international, Japanese, and Chinese buyers. The project was complex with great potential for big, sweeping visuals. We had to plan carefully to capture the size of the site and the huge number of industrial vehicles that would be lined up on the day of the auction. In addition, we had to coordinate interviews with staff from the local Ritchie Bros. and overseas.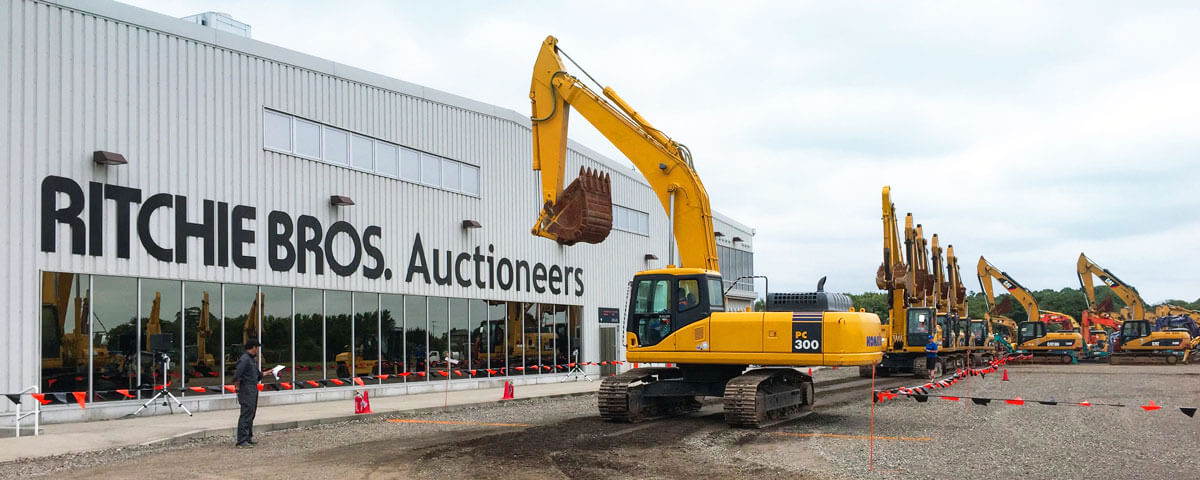 We filmed an auction over two days, working as a three-person team: our video producer and director, drone operator, and sound operator. On the day before the heavy machinery auction, we captured shots of the machinery, the auction yard, and interviewed Ritchie Bros. staff.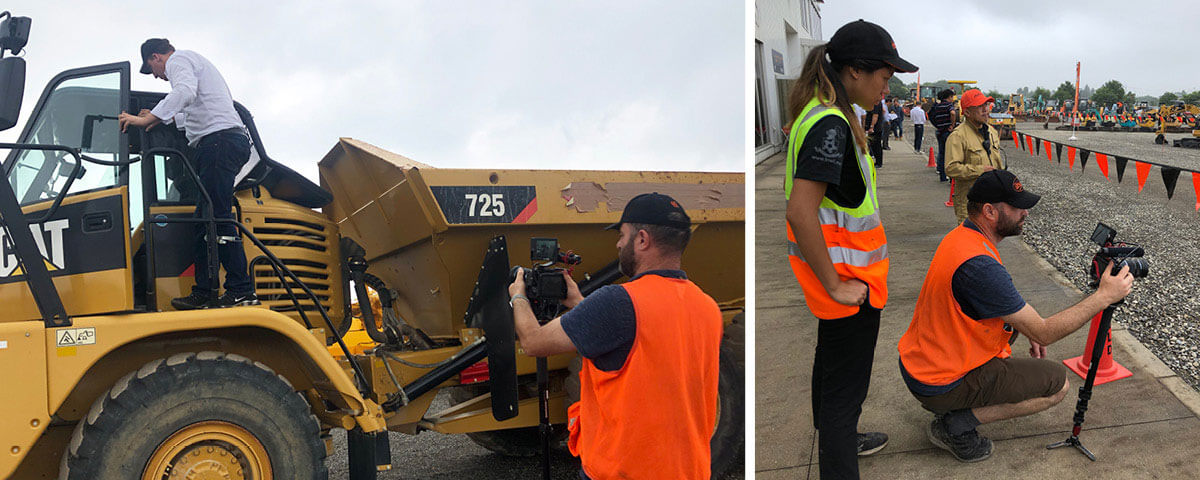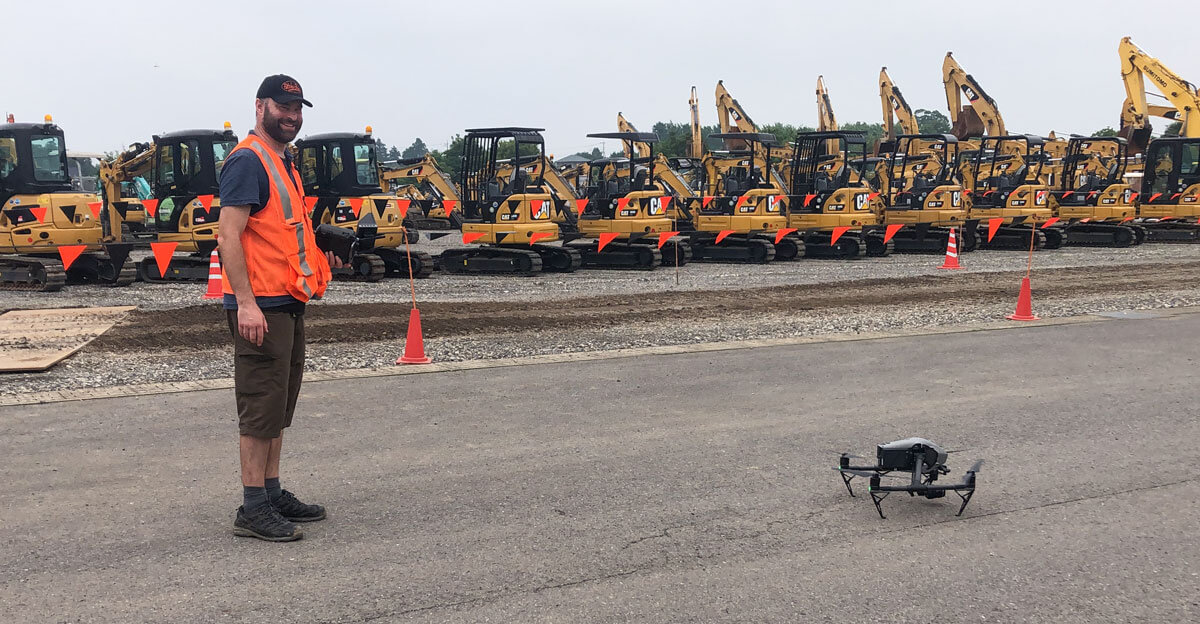 Our second day was focused on capturing the atmosphere and excitement of the auction—we spent this day getting plenty of footage from inside the auction hall, catching buyers bidding, the distinctive patter of the Ritchie Bros. bid callers. We also captured great footage of the vehicles moving around the auction yard as they were called up, and interviewed many buyers and sellers who were on site for the auction.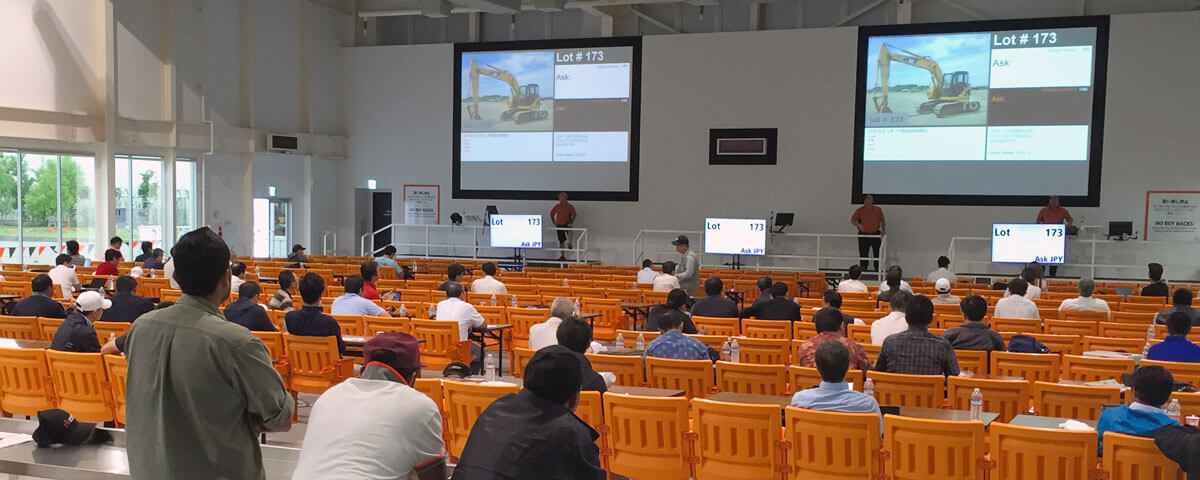 In creating our edits, we went through copious amounts of material to create four distinctive videos that served various purposes, while still clearly expressing the Ritchie Bros. Auctioneers brand. For the corporate video, we placed the focus on Ritchie Bros. staff and their insights on Ritchie Bros. Auctioneers in the Japan market. For the social media edits, the key was to drum up excitement. We then used advanced post-production techniques to increase the vibrancy of the visuals, and accompanied the videos with dramatic, high-energy music, to match Ritchie Bros.'s existing branding. As you can see, the final results speak for themselves: