Ritchie Bros. Auctioneers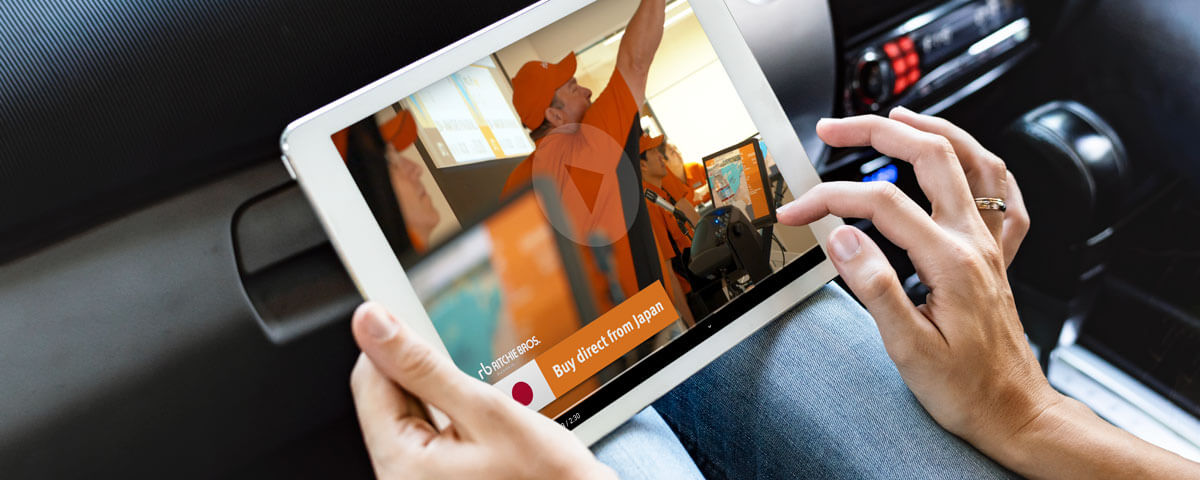 Services
Video
Editorial
Collateral
Video Production
Ritchie Bros. Auctioneers is the world's largest industrial auctioneers of heavy equipment and trucks. When they were looking to promote their Narita auction facility and the Ritchie Bros. brand to local and global clients, particularly those in China, they came to Custom Media.
The client needed a corporate video and three social media edits geared towards English-speaking international, Japanese and Chinese buyers. The project was complex with great potential for big, sweeping visuals. We had to plan carefully to capture the size of the site and the huge number of industrial vehicles that would be lined up on the day of the auction. In addition, we had to coordinate interviews with staff from the local Ritchie Bros. and overseas.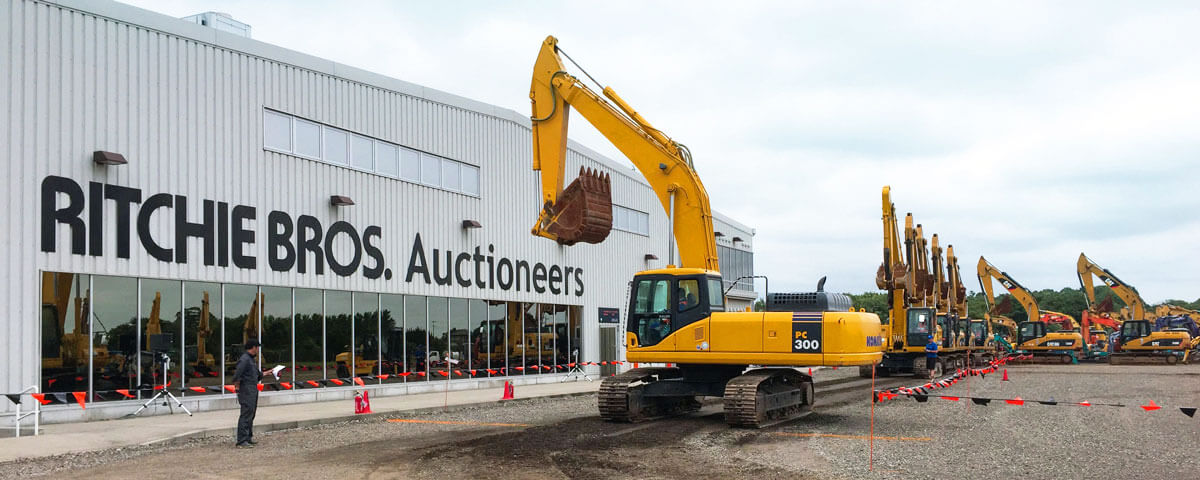 We settled on an auction in July 2019 as our filming date. This was because all the machines and vehicles would be lined up for the auction, there would be many buyers on site, and international staff would be in Japan. A team from Custom Media conducted a scout for location and logistics. For example, we decided to use a drone to capture aerial shots. However due to the Narita auction site's proximity to Narita International Airport, we had to take the drone to the site prior to filming to ensure it would fly—as some drones will not take off near airports.
We then split filming over two days, working as a three-person team: our video producer and director, drone operator, and sound operator. Work began on the day before the heavy machinery auction when we captured shots of the machinery, the auction yard, and interviewed Ritchie Bros. staff.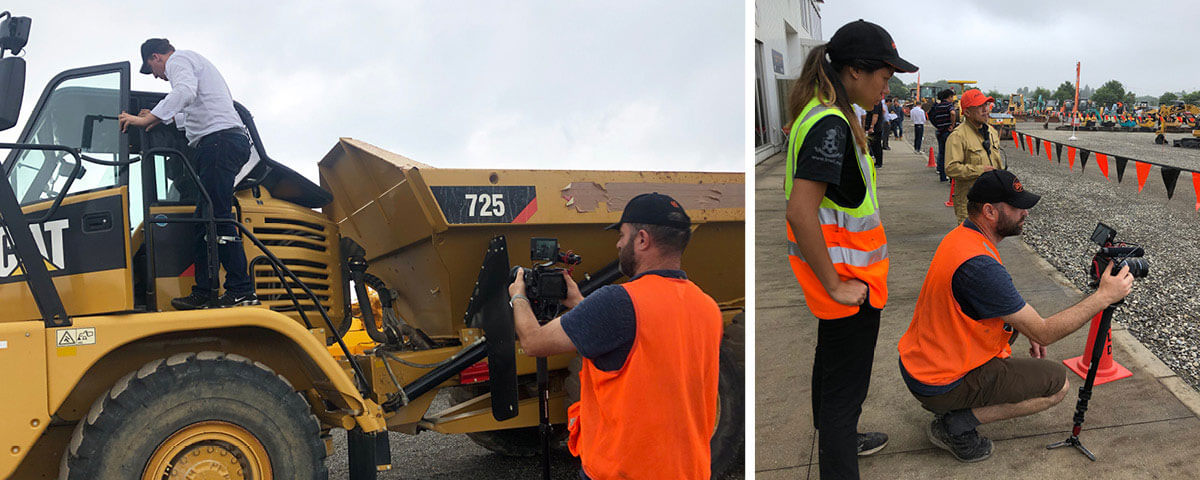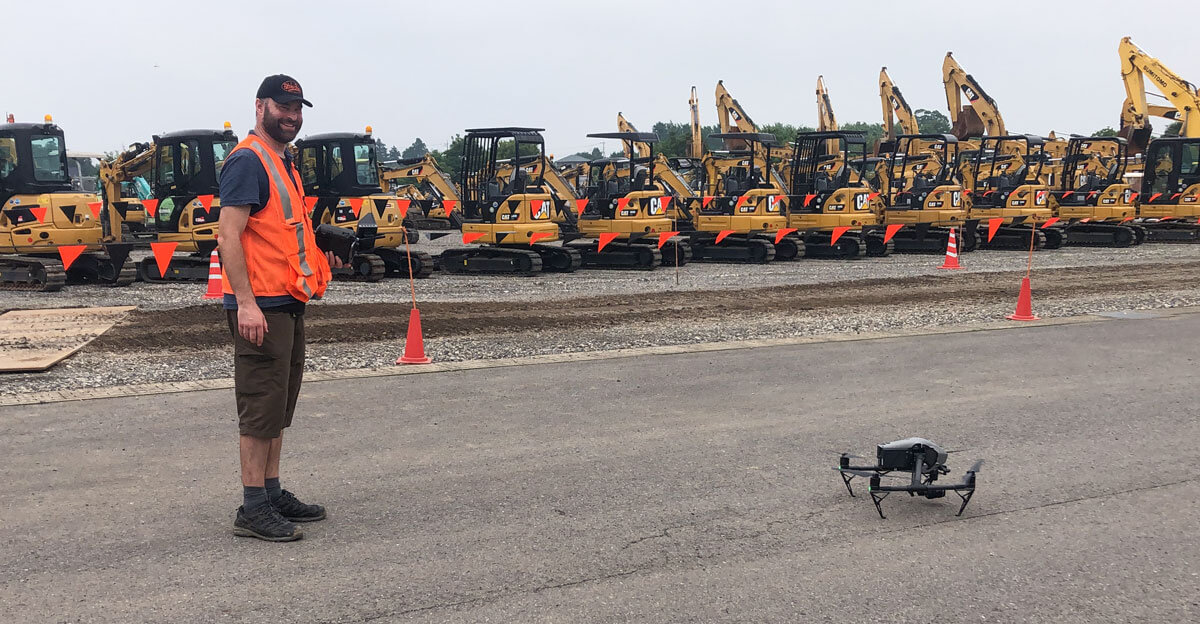 Our second day was focused on capturing the atmosphere and excitement of the auction—we spent this day getting plenty of footage from inside the auction hall, catching buyers bidding, the distinctive patter of the Ritchie Bros. bid callers. We also captured great footage of the vehicles moving around the auction yard as they were called up, and interviewed many buyers and sellers who were on site for the auction.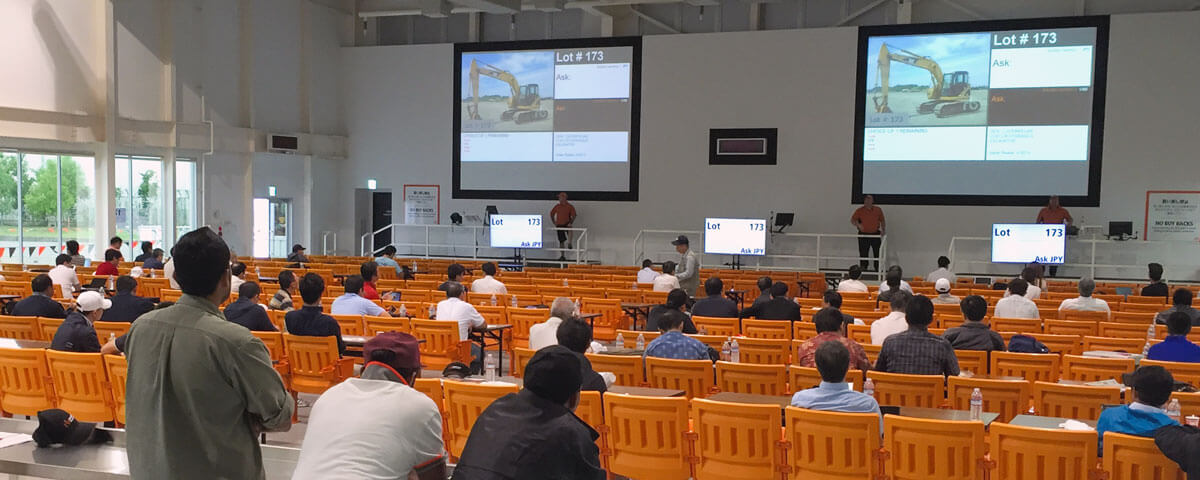 In creating our edits, we went through copious amounts of material to create four distinctive videos that served various purposes, while still clearly expressing the Ritchie Bros. Auctioneers brand. For the corporate video, we placed the focus on Ritchie Bros. staff and their insights on Ritchie Bros. Auctioneers in the Japan market. For the social media edits, the key was to drum up excitement. As we wanted viewers to watch these videos and become excited about the prospect of coming to a Ritchie Bros. auction, we included plenty of action shots. Our multilingual team then worked to edit responses from English-speaking, Japanese, and Chinese interviewees and create English, Japanese, and Chinese text animations and graphics.
We then used advanced post-production techniques to increase the vibrancy of the visuals, and accompanied the videos with dramatic, high-energy music, to match Ritchie Bros.'s existing branding. As you can see, the final results speak for themselves: